Published: 25/10/2022
-
11:08
Updated: 25/10/2022
-
11:37
Rishi Sunak has become Prime Minister after meeting King Charles III at Buckingham Palace.
Mr Sunak was greeted by hundreds of people as he entered the palace gates among a convoy of vehicles.
---
The former Chancellor, who on Monday was named as the new Tory leader, has been formally invited to form a government and become prime minister during his audience with the King.
Upon arrival, Mr Sunak was welcomed by Sir Clive Alderton, principal private secretary to the King and Queen Consort, the monarch's Equerry, Lieutenant Colonel Jonny Thompson, and Sir Edward Young, joint principal private secretary to the King.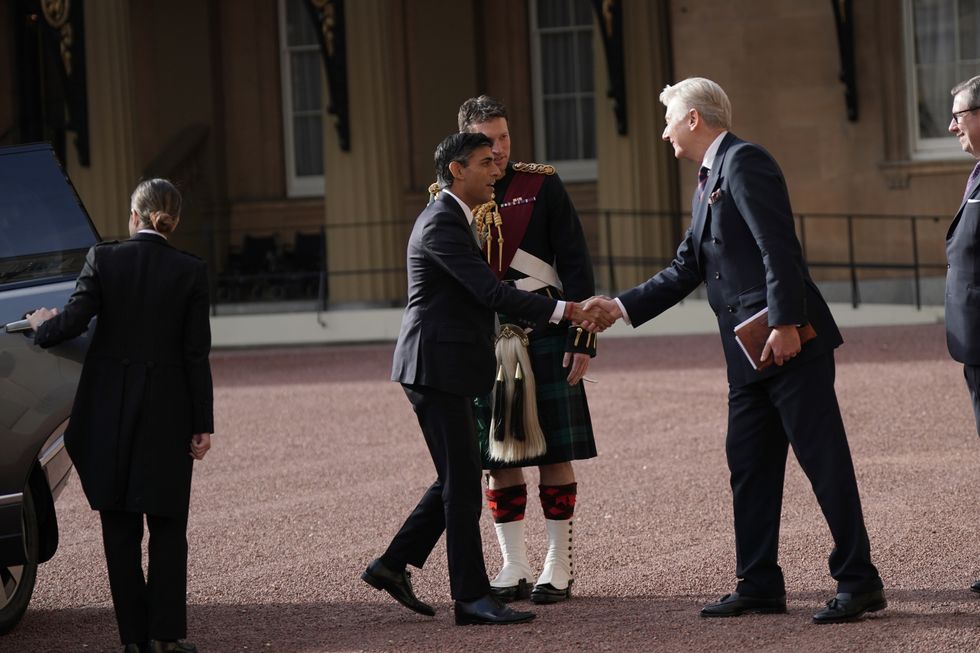 Rishi Sunak arriving at Buckingham Palace
Yui Mok
Mr Sunak replaces Liz Truss at No 10, after her resignation was "gratefully accepted" by the King at Buckingham Palace.
During a speech earlier on Tuesday, Ms Truss warned from Downing Street that the nation continues to "battle through a storm", but insisted she believes "brighter days lie ahead".
She added: "From my time as prime minister, I'm more convinced than ever that we need to be bold and confront the challenges we face.
"We simply cannot afford to be a low-growth country where the Government takes up an increasing share of our national wealth and where there are huge divides between different parts of our country. We need to take advantage of our Brexit freedoms to do things differently."
Ms Truss made no apologies for the disastrous mini-budget and continued to stand by her tax-cutting ideals, despite being forced to reverse most of her policies when new Chancellor Jeremy Hunt was brought in to clear up the mess.
She cited one of Brexit's benefits as "lower taxes, so people keep more of the money they earn", before wishing Mr Sunak "every success, for the good of our country".
In the speech lasting three minutes and seven seconds, Ms Truss quoted Roman philosopher Seneca to say: "It is not because things are difficult that we do not dare. It is because we do not dare that they are difficult."
Ms Truss thanked her family and her short-lived Downing Street team during the speech in front of a relatively small crowd of supporters that included her daughters Frances and Liberty, husband Hugh O'Leary and Deputy Prime Minister Therese Coffey.
"We continue to battle through a storm but I believe in Britain, I believe in the British people and I know that brighter days lie ahead," she ended her speech by saying.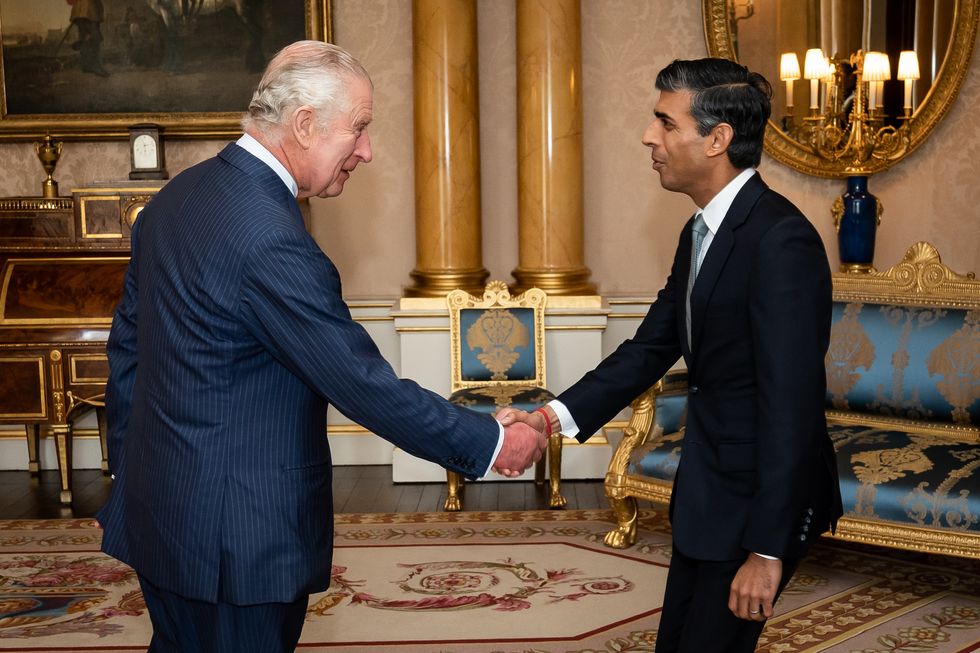 King Charles III and Rishi Sunak
Aaron Chown