Published: 27/04/2022
-
16:30
Updated: 14/02/2023
-
11:39
The Queen has been asked to apologise for slavery by protestors in the Caribbean island of Saint Lucia.
The protests took place during the Earl and Countess of Wessex's visit to Saint Lucia.
---
One protestor said: "We want reparations now. The Queen of England needs to apologise for slavery."
While another added: "London Bridge is falling down."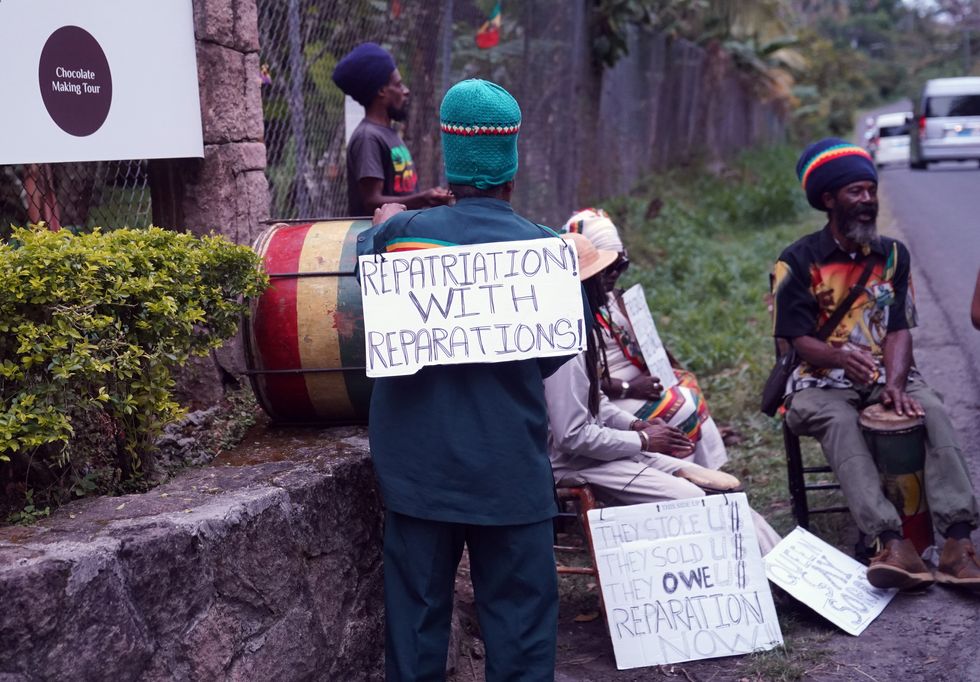 One protestor holding the sign "repatriation with reparations"
Joe Giddens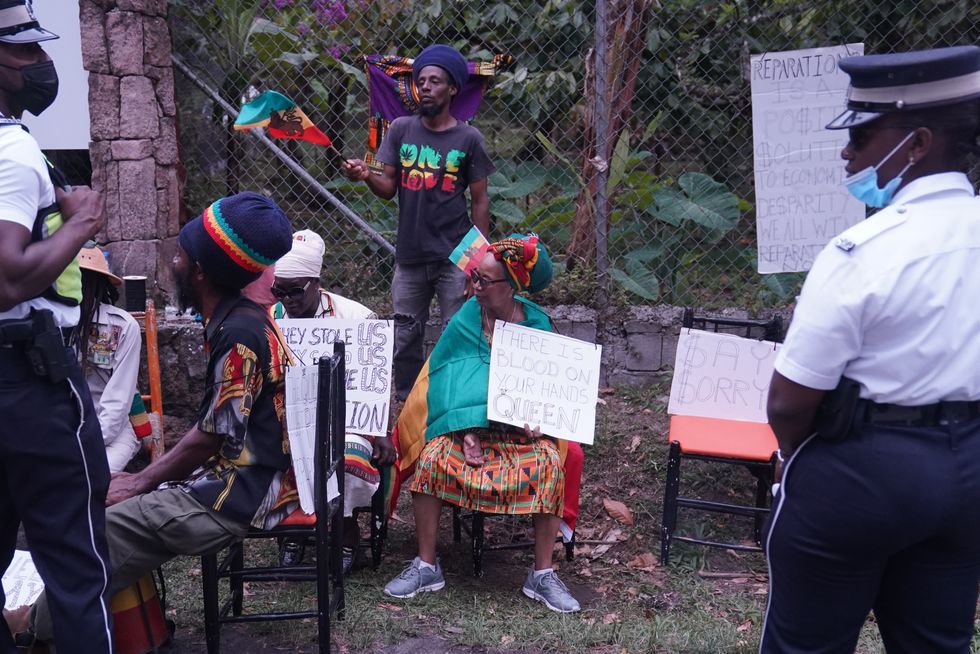 A group of protestors in Saint Lucia
Joe Giddens
The group of around 10 demonstrators displayed banners such as "repatriation with reparations" and "Queen say sorry" while playing bongos and chanting.
It comes weeks after Prince William and Kate were faced with widespread protests during their Commonwealth tour to celebrate the Queen's jubilee, with people urging the monarchy to pay reparations for slavery.
The Duke of Cambridge expressed "profound sorrow" and acknowledged Jamaica's pain over slavery during a speech delivered at a state dinner in the Caribbean country.
In the address, William denounced slavery as "abhorrent", saying "it should never have happened" and went on to acknowledge Jamaica's "pain".
William stopped short of apologising, but described the slave trade as an appalling atrocity that "stains our history".

It echoed the words of his father the Prince of Wales, who said the same on a visit to Barbados last year.
During the tour, Jamaica's Prime Minister Andrew Holness told the royal couple on that the nation will be cutting ties with the Royal Family.