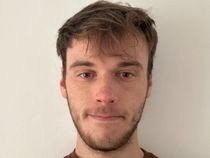 By Ben Chapman
Published: 09/05/2022
-
19:34
Updated: 14/02/2023
-
11:31
Prince Harry has given a glimpse into his $14million (£11million) mansion he shares with wife Meghan Markle in a video promoting his new eco-travel project.
Harry is seen praising New Zealand as a country of "sustainability pioneers" in the video, as the project is based there.
---
The footage gives a rare sighting of his California home, where he and Meghan are raising their two children, Archie and Lilibet.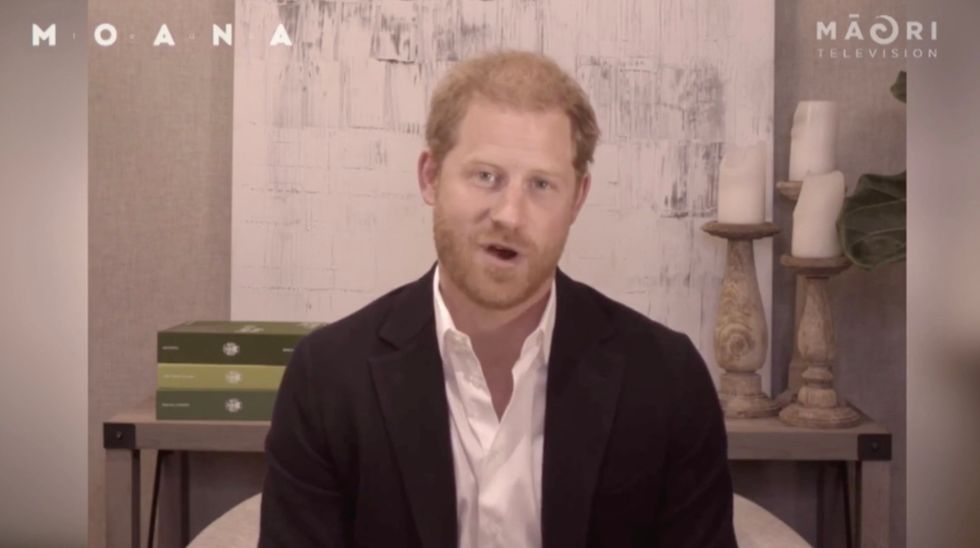 The Duke of Sussex introduced his new project in his California-based study.
Image: Maori Television / MOANA
Harry is seen stationed in his study throughout the clip, which is filled with furnishings such as statement candle holders, a pile of green books which appear to have a regal insignia, and a white wash wall.
Harry is sat on a cream arm chair, with a single grey and black desk behind him.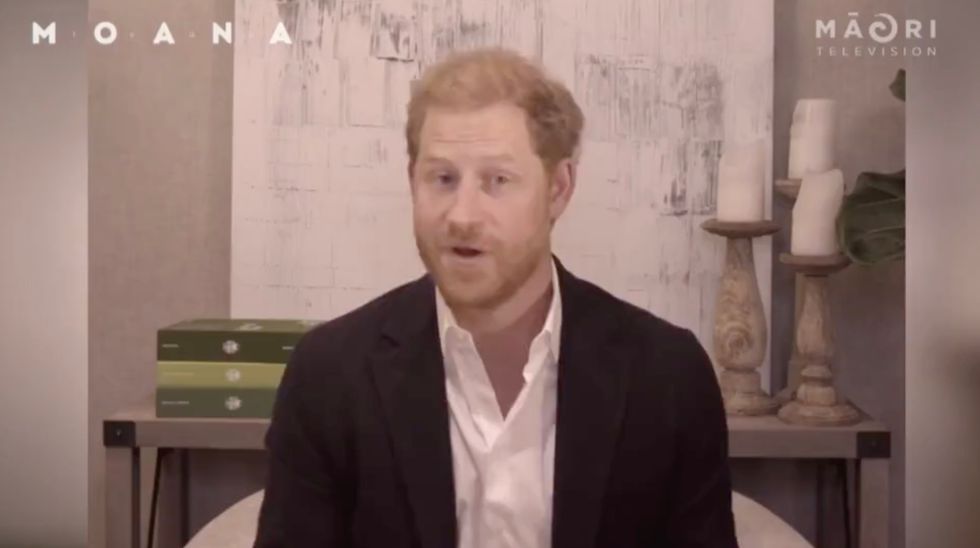 Harry is seen sat in front of a desk, complete with candles and books.
Image: Maori Television / MOANA
A large houseplant also appears to be present in the room, highlighting the Duke's passion for the environment ahead of his new eco-based venture.
Interior design expert Benji Lewis said the look showed "laid back West Coast casual accessibility" to FEMAIL.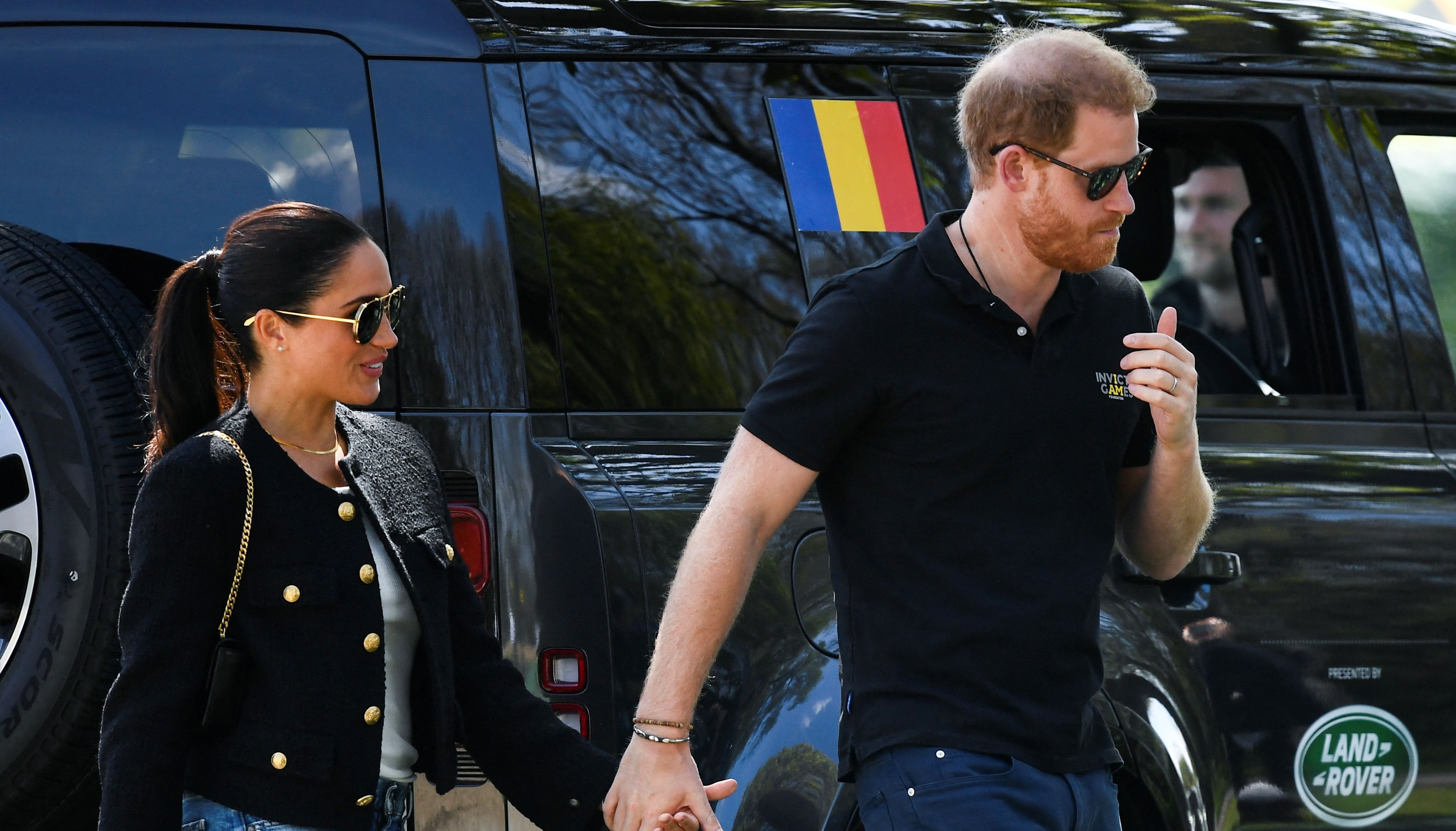 Prince Harry is believed to have floated the possibility of moving to New Zealand when they stepped back from frontline royal duties.
PIROSCHKA VAN DE WOUW
"The tones in the backdrop are similarly calm to those used for the famous Oprah interview, filmed of course in the Californian sunshine, suggesting that the message being conveyed is one to be viewed in a sympathetic light," he said.
"There's a clear comfort with natural nude tan shades and containing your colour palette to these, going from soft pink into a richer taupe, that always stays on the warm side of things, allowing for the understated charcoal jacket with white shirt to stand gently out.
"Picking up on the organic suggestion provided by the colours, and in tune with the eco message, the trio of mismatched timber candlesticks - with used white candles - and the distressed painted panel leaning against the wall, provide textural interest as well as proposing a kind of laid back West Coast casual accessibility, there's nothing standing on ceremony about it."
Harry is believed to have a strong love for New Zealand and floated the possibility of moving there to Meghan Markle when they stepped back as frontline royals.
Despite this, the couple opted for a move to Los Angeles instead.