By Anna Fox
Published: 01/06/2022
-
10:04
Updated: 14/02/2023
-
11:11
The Prince of Wales has been spotted displaying his best dance moves in a surprise appearance at a tea party in Highgrove in honour of the Queen's Platinum Jubilee celebrations.
The 73-year-old heir to the throne took to the dance floor at the Prince's Foundation event which took place yesterday afternoon, marking the start of the Platinum Jubilee celebrations.
---
The Prince was welcomed with warm cheers from afternoon tea goers, who expressed genuine shock at his surprise appearance at the event.
The event attracted the likes of TV star Jools Holland and soul singer Ruby Turner, who mingled among guests.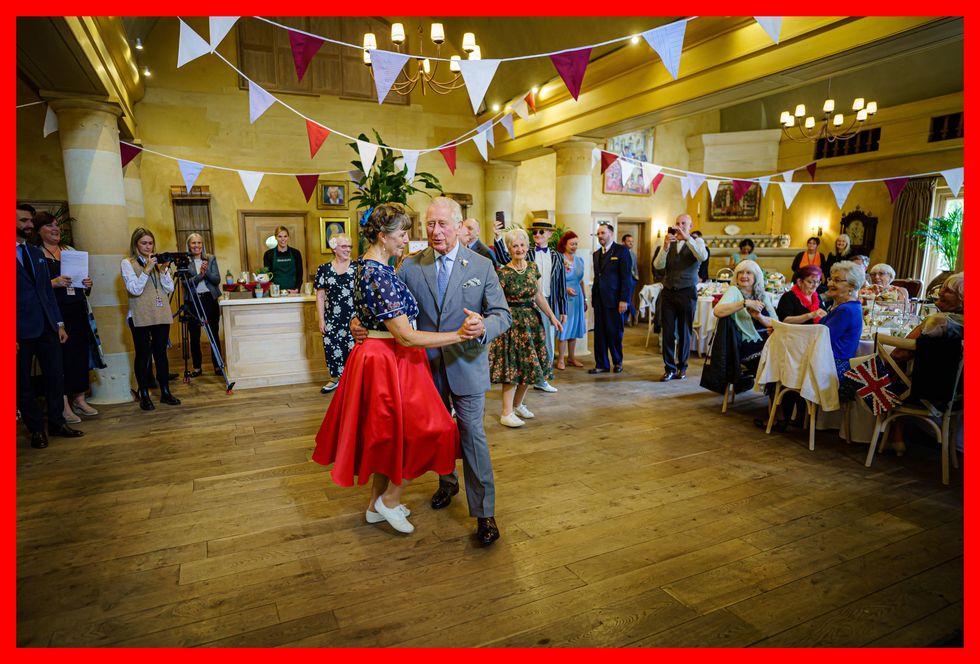 The Prince had "lovely rhythm" according to dancer Bridget Tibbs
Ben Birchall
A local Lindy Hop group, Cheltenham Swing Dance, kickstarted the dancing, becoming guests to the dance floor.
After mingling with the guests, Charles took the hand of dancer Bridget Tibbs and prepared for a rendition of Just Softly As a Morning Sunrise, performed by The Honeymoon Swing.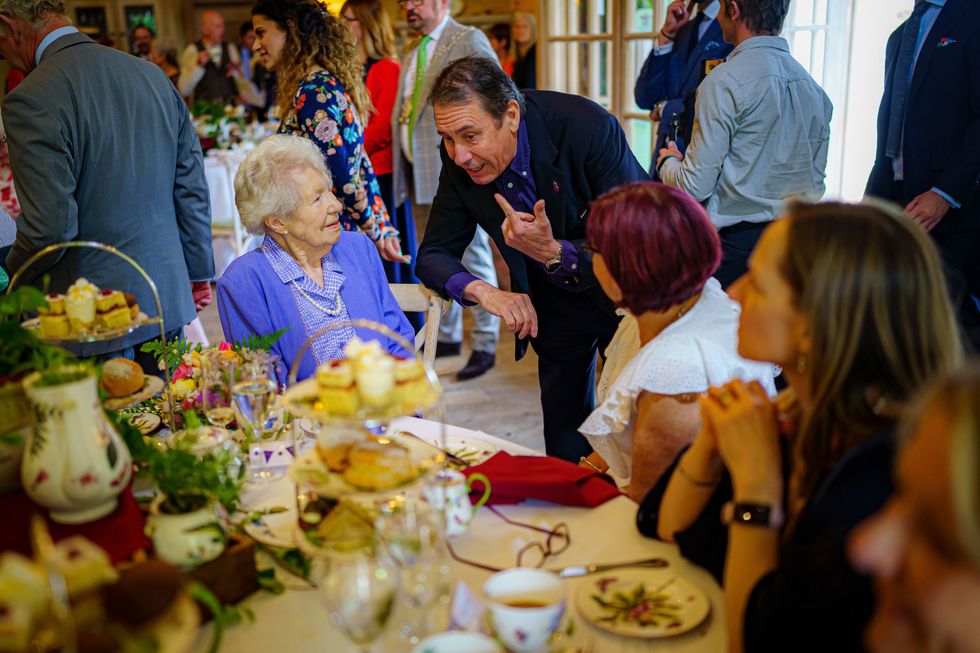 Jools Holland meets Elizabeth Powell who celebrated her 100th birthday earlier this month.
Ben Birchall
His entrance to the dance floor was met with extensive cheers
In an interview following the encounter, Ms Tibbs said the Prince had a "lovely sense of rhythm" and "nice hold" deeming the experience as a "pleasure".
The event bought together men and women from the local community in an attempt to battle loneliness and isolation.
Guests indulged in a vast array of afternoon tea finger sandwiches, and scones, accompanied by a glass of Highgrove prosecco.
The Prince of Wales first greeted special guest Elizabeth Powell, from Highnam, who celebrated turned 100 on May 6.
Every guest who attended the tea party was gifted a small bag with items donated by friends of the Prince's Foundation including a Penhaligon's hand cream, a Halcyon Dats tea tidy, and a scarf from Johnstons of Elgin.
Other gifts included a David Austen mug or teacup and saucer and a voucher for a David Austen rose.
The Prince's Foundation conducts events every three weeks at its Dumfries House headquarters, with funding from the People's Lottery.