Published: 11/05/2022
-
21:33
Pret a Manger has removed all its chicken items from its menu amid fears of a salmonella outbreak.
The restaurant chain said it removed chicken items as a "precautionary measure" due to "a potential food safety risk at a supplier".
---
It is believed that the potential risk is salmonella.
Items such as a sriracha chicken salad wrap and chicken caesar baguette are among those to have been taken off its menus.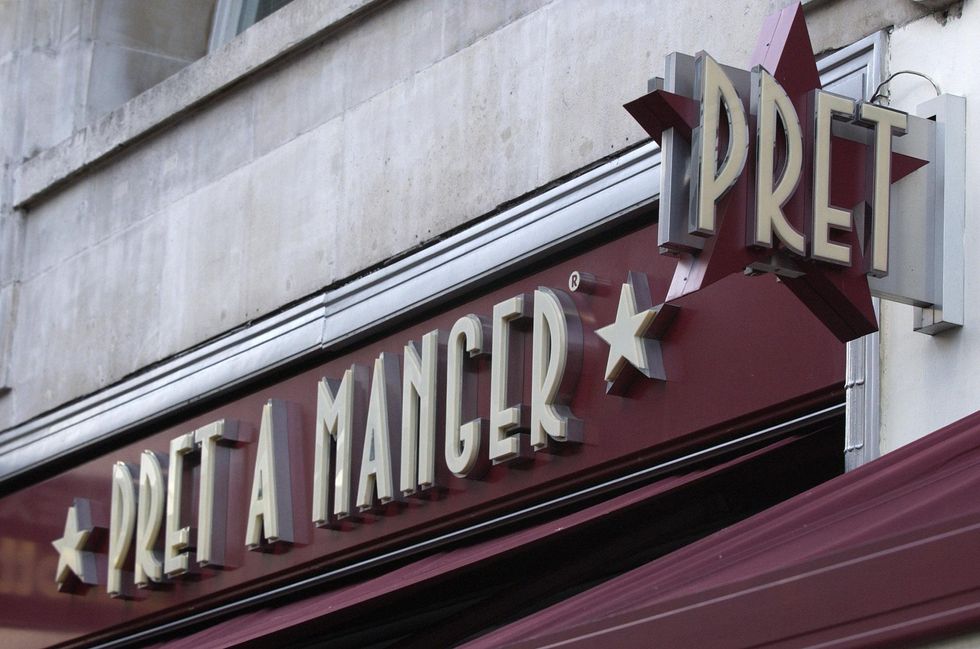 Pret A Manger has removed its chicken products from the menu
Myung Jung Kim
A spokesperson for Pret told MailOnline: "As a precautionary measure, we've temporarily removed the majority of chicken items on our menu due to a potential food safety risk at one of our suppliers.
"We hope to have these products back in shops soon. We apologise for any inconvenience."
It comes after Kinder chocolate products manufactured at a site in Belgium were recalled last month amid salmonella fears.
More than 70 people in the UK, most of them children under five, are known to have been infected with salmonella in the outbreak linked to Kinder chocolate products, health officials have said.
The UK Health Security Agency (UKHSA) last month told people not to eat Kinder Surprise, Kinder Mini Eggs, Kinder Surprise 100g and Kinder Schokobons amid the outbreak.
GB News has contacted Pret a Manger for further comment.