Published: 29/06/2022
-
10:00
Updated: 29/06/2022
-
10:00
Dominic Raab and Angela Rayner are set to face off during Prime Minister's Questions in the House of Commons.
Mr Raab is stepping in for Prime Minister Boris Johnson who is in Madrid to take part in a NATO summit.
---
While deputy Labour leader Ms Rayner is deputising for Sir Keir Starmer to face off against her opposite number.
Ms Rayner could grill Mr Raab on the future of the PM, who is under growing pressure to keep his job.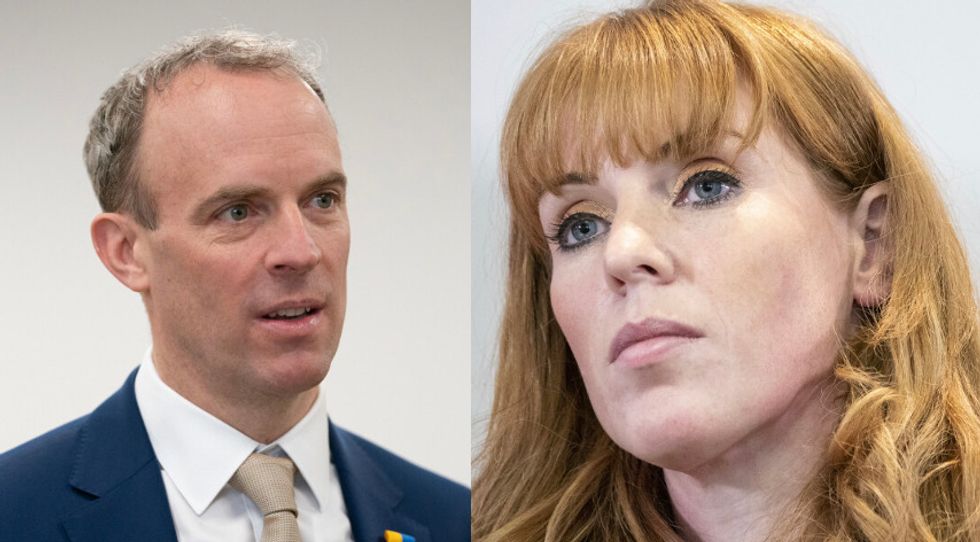 Dominic Raab and Angela Rayner
PA
While Mr Johnson won a confidence vote within his own party earlier this month, but there are still calls for him to resign following two disappointing by-election results.
Following the results in Wakefield and Tiverton and Honiton, Oliver Dowden resigned from his role as chairman of the Conservative Party.
Mr Dowden wrote in a letter to the Prime Minister: "Yesterday's Parliamentary by-elections are the latest in a run of very poor result for our party.
"Our supporters are distressed and disappointed by recent events, and I share their feelings.
"We cannot carry on with business as usual. Somebody must take responsibility and I have concluded that, in these circumstances, it would not be right for me to remain in office."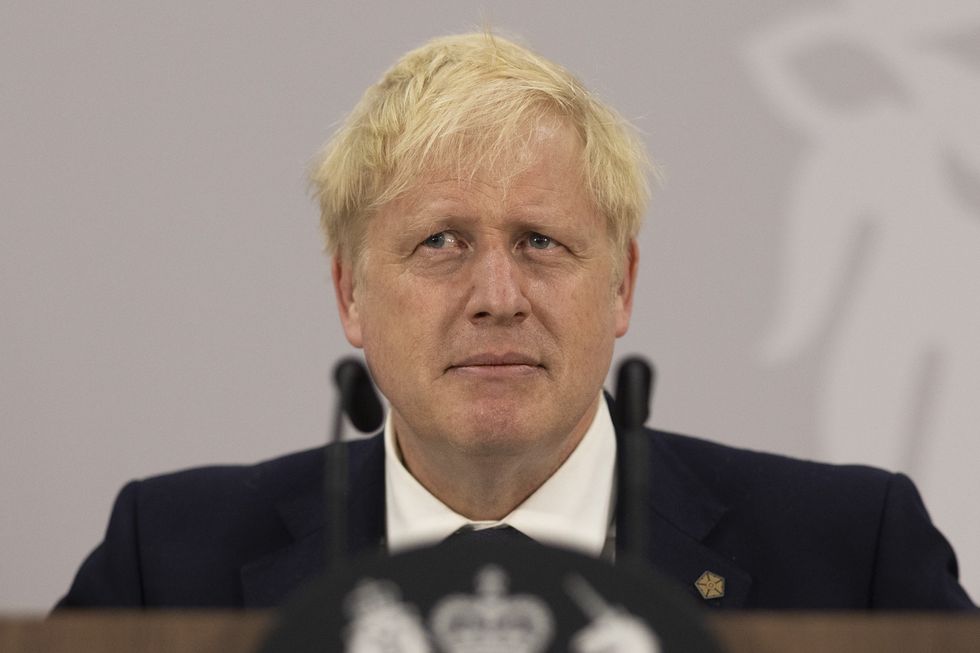 Prime Minister Boris Johnson will not be at PMQs
Dan Kitwood
There are also reports that three Red Wall Tory MPs are in talks to defect to Labour.
The three MPs are said to have won by slim majorities in Red Wall areas in the north of the country and are worried they could lose their seats at the next election if they do not move to Labour, according to The Telegraph.
Among the other topics which could be discussed include the cost-of-living crisis which continues affect households across the country.
While the Rwanda migrant scheme, the Northern Ireland Protocol row and defence spending could also be debated.
Mr Johnson is under pressure from Defence Secretary Ben Wallace and Foreign Secretary Liz Truss to boost spending in response to the renewed threat posed by Russia following the invasion of Ukraine.
The Prime Minister appeared to admit he would breach a Tory manifesto commitment for annual above-inflation rises in defence spending, but stressed that the Government was pumping in billions of pounds as part of the biggest defence settlement since the Cold War.
The Prime Minister said "you don't look at inflation as a single data point", insisting that over the course of the Parliament the manifesto promise would be met.