Published: 29/08/2022
-
21:57
Updated: 29/08/2022
-
23:18
A viral, weight-loss guru has told GB News how the celebration of plus-sized models is leading the UK from the "catwalk to the fatwalk".
Panellists on Dan Wootton Tonight clashed over a perceived celebration of plus-sized models in the media.
---
GB News regular Zuby was slammed on Twitter for posting that people with a bad diet and who don't exercise were sharing body negativity.
And Steve Miller, who created the Fatnosis programme, echoed his sentiments.
He told Dan Wootton tonight: "We have become a nation of fat shaming squealers.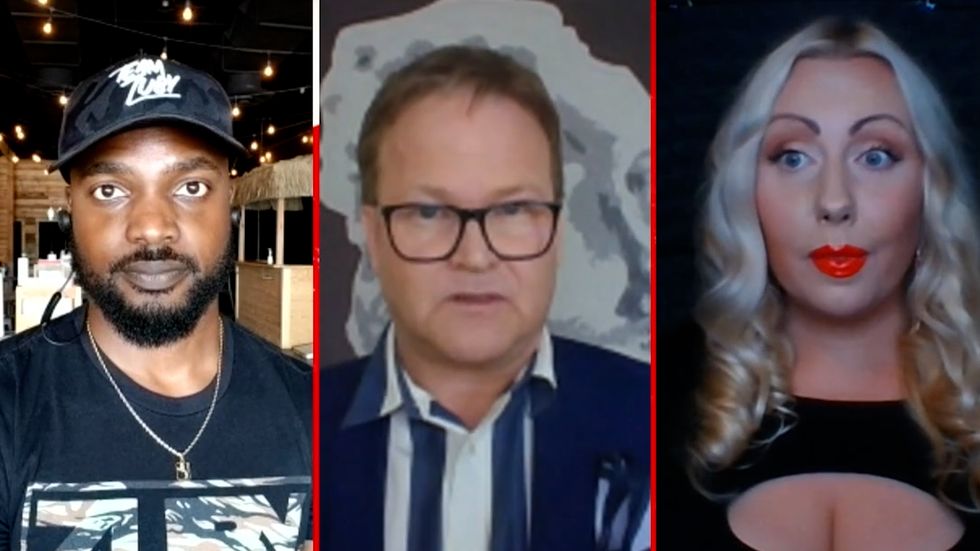 Steve Miller, Zuby and Eva Believer appearing on the Clash
GB News
"You only have to say I like salad these days and you're called a fat shamer.
"We've gone a little bit too far over the boundary and what we've got to do is get a bit more real. We've got to get more honest with people and for the people out there that call me a fat shamer I have two words for you, fat off."
Mr Miller added that plus-sized models should be used to advise people that being fat is not healthy.
He added: "The one thing i would say with the catwalk - we've gone from the catwalk to the fatwalk.
"It's all about fat models, it's not about hating people, it's about loving people.
"It's about balance and what we do with plus-sized models is we make it clear to them and we encourage them to put over the message that being this fat is not healthy
"If we don't we're going to nurture a society where it becomes the norm."