Published: 25/03/2022
-
19:20
Updated: 14/02/2023
-
11:47
Saudi Arabia has warned that it won't be held responsible for any global shortages of oil following a terror attack on Friday.
Saudi's Aramco's facilities were attacked by Yemen rebels, known as Houthis, with smoke and fire seen bellowing from the buildings.
---
Saudi Arabia is one of the top five oil producers in the world, alongside the US, China, Canada and Russia.
And news of a potential oil shortage is not good for those countries looking to drive down the price of petrol.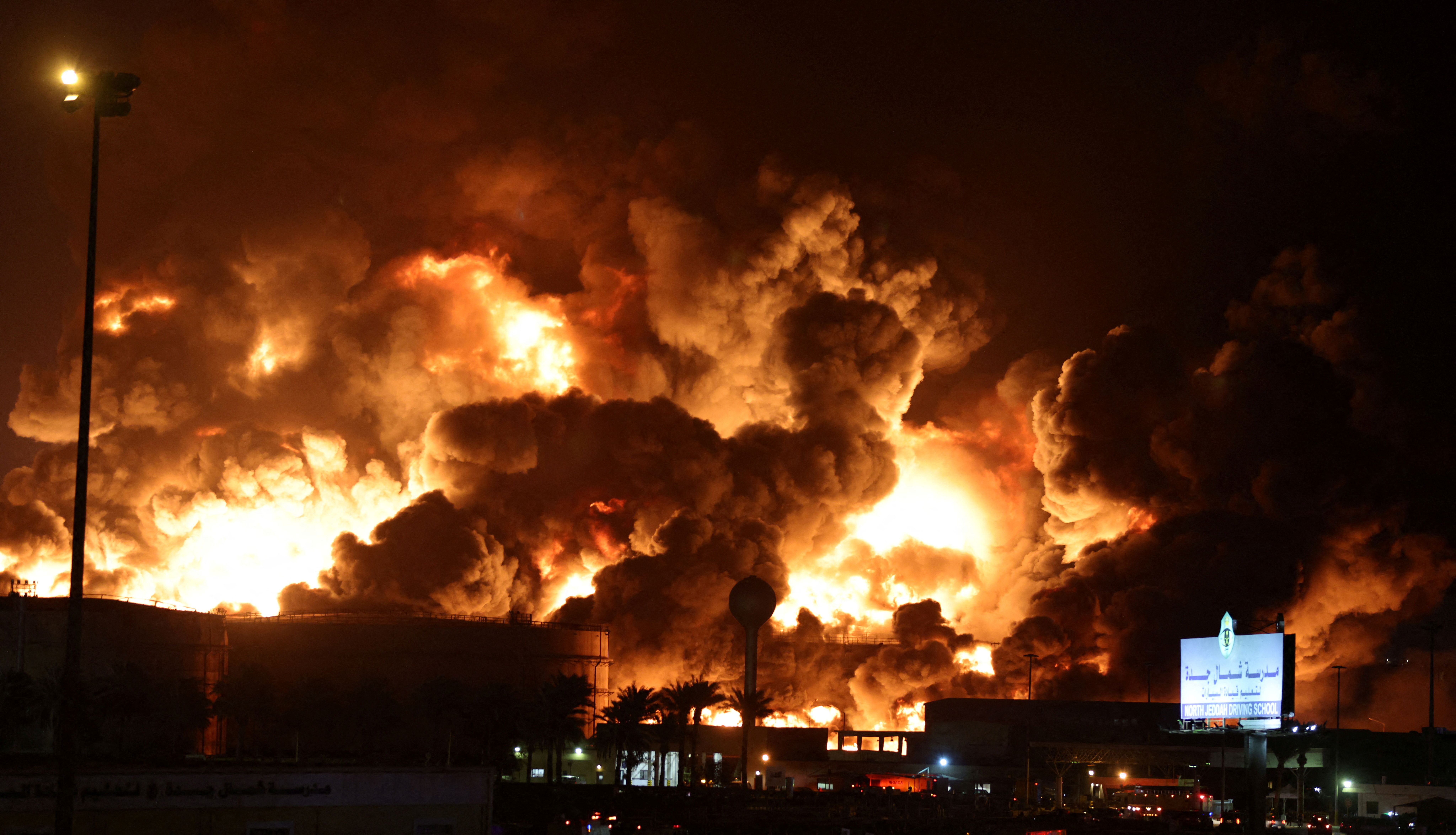 A view of a fire at Saudi Aramco's petroleum storage facility
STRINGER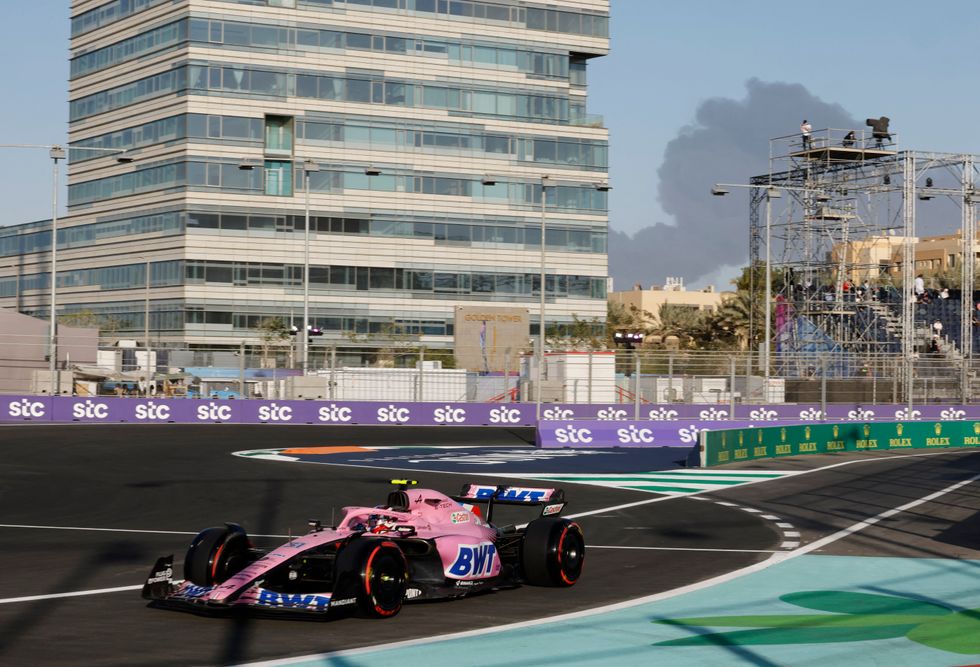 Smoke could be seen during F1 practice in Saudi Arabia on Friday
HAMAD I MOHAMMED
The fire also affected practice ahead of the Saudi Arabian Grand Prix with current world champion Max Verstappen reporting that he could detect smoke.
"I smell a bit of a burning feeling," he said. "I am not sure if it is my car, or another car."
His engineer Gianpiero Lambiase replied: "We are happy it is not your car."
Washington has since condemned the "unacceptable" attacks, adding the US would continue to work with Saudi Arabia to strengthen its defences.
The Houthis, who are battling the coalition led by Saudi Arabia, have recently intensified attacks on energy facilities in the kingdom.
Houthi military spokesman Yahya Sarea said the group launched missiles on Friday at Aramco's facilities in Jeddah and drones at the Ras Tanura and Rabigh refineries, and that it had also targeted "vital facilities" in the capital Riyadh.
A coalition statement on state media said the fire at Aramco has now been brought under control.