Published: 15/01/2022
-
09:23
Updated: 14/02/2023
-
11:17
Labour has opened up a 10-point lead over the Conservatives and has risen to its largest predicted vote share in almost a decade, according to one polling company.
A Savanta ComRes survey, its first voting intention poll since the so-called partygate allegations broke, put Labour on 42 points, up by five, with Boris Johnson's Tories on 32, down by one.
---
The Liberal Democrats are on 11 points, the SNP and the Green Party jointly on four, with "others" taking 7% of the predicted vote.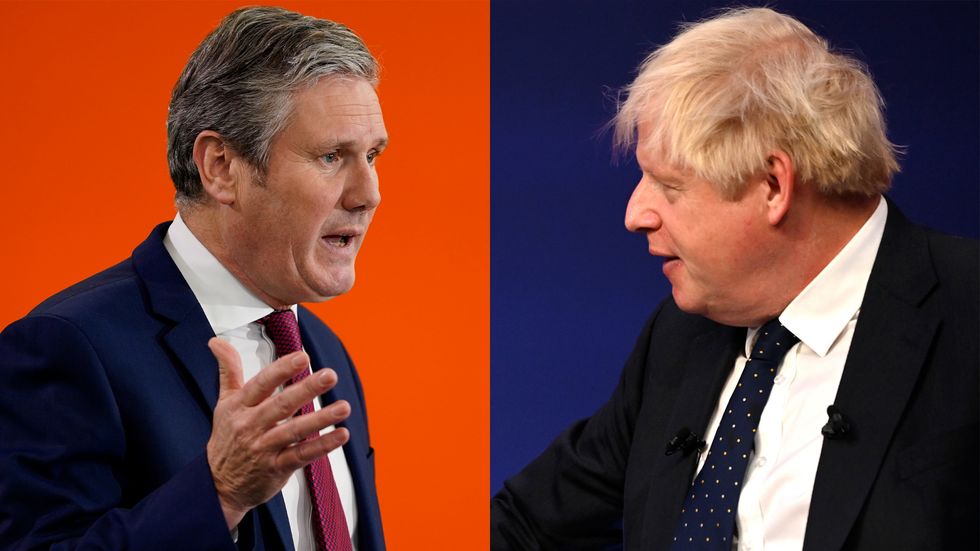 Keir Starmer and Boris Johnson
PA
The polling outfit said 42% was the highest vote share for Sir Keir Starmer's party since 2013, with its 10-point lead the best since April 2019.
Chris Hopkins, political research director at Savanta ComRes, said: "This bombshell poll comes with renewed calls for the Prime Minister to resign, with the vast majority of the public, half of 2019 Conservatives and even two in five people that would still vote Conservative now saying that Boris Johnson's time is up.
"Ultimately, however, it's his backbenchers most likely to remove him and, even though a Labour lead of this size would deprive Keir Starmer of an outright majority, many of the Conservatives who owe Boris Johnson their jobs for his remarkable 2019 result would probably be out of Westminster if these figures were to play out at a general election."