Published: 12/07/2022
-
11:13
Updated: 12/07/2022
-
11:32
The first full Twelfth of July celebrations since the coronavirus pandemic are underway in Northern Ireland.
Hundreds of Orange Order parades accompanied by marching bands are taking place in cities, towns and villages across Northern Ireland.
---
In Belfast, the Orange Order's County Grand Master, Spencer Beattie, said around 10,000 order members and bandsmen and women will take part in the capital.
"In 2020, we were cancelled because of Covid, so this is the first time back on the street in our full parade," he said.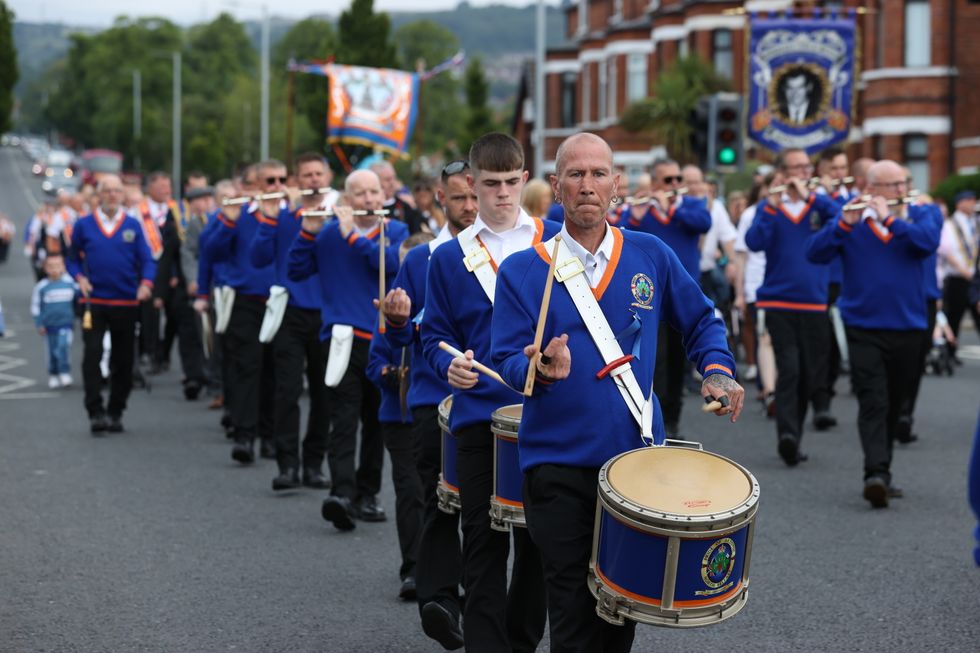 The Twelfth parades are underway
Liam McBurney
"We've had various smaller parades over the last couple of years reduced down because of Covid, but it's great to be back in full swing again. Hopefully, the day will be a celebration for everybody getting back out on to the street and enjoying the day."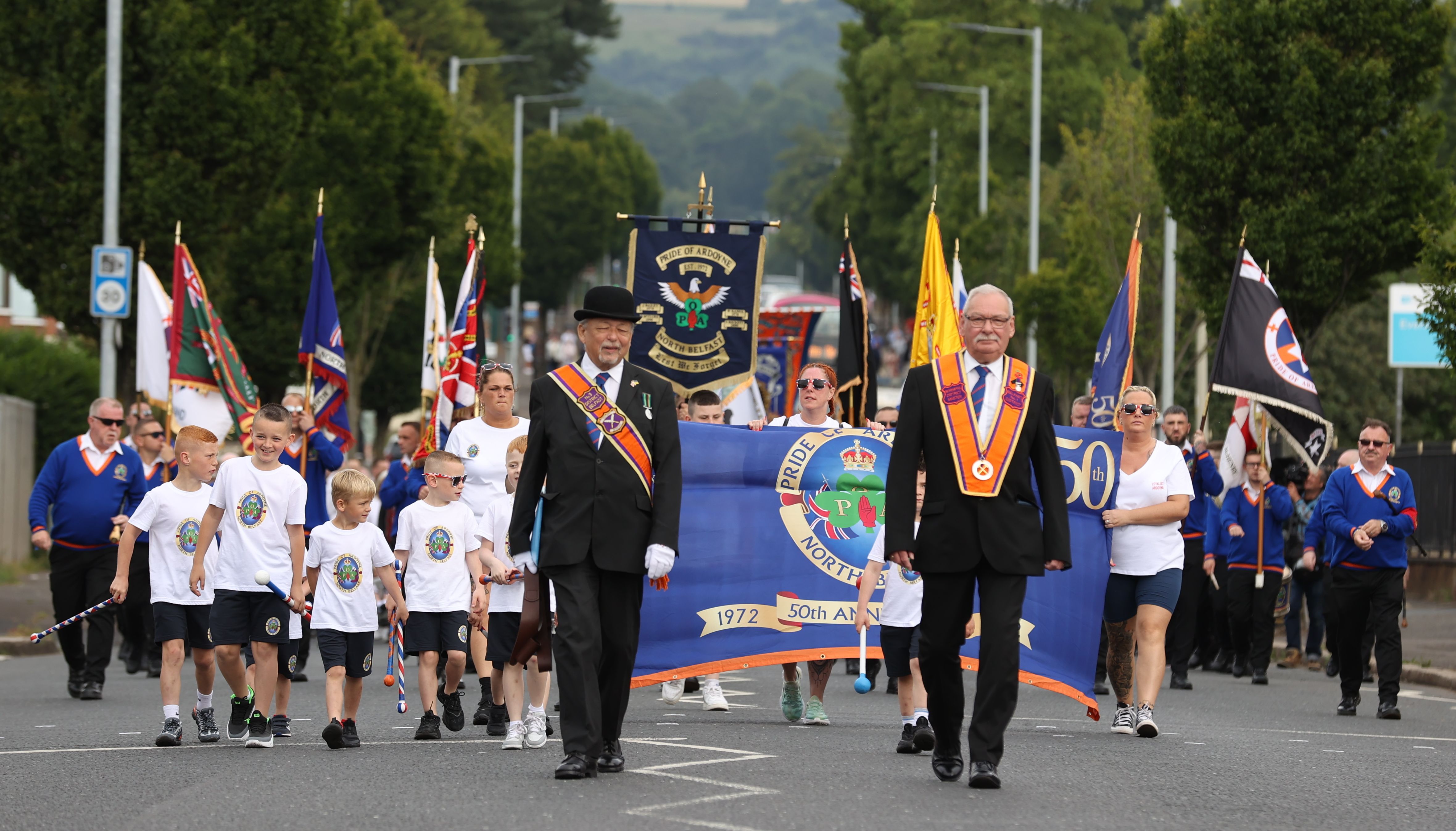 The Twelfth parades commemorate the Battle of the Boyne in 1690
Liam McBurney
Mr Beattie added: "It's just great to get everyone back out again. You'll have noticed from the number of bonfires that were about last night that everybody is coming back into the spirit of the Twelfth of July again.
"It's immeasurable how many spectators you have at the side of the road; that's where you see the tourist part of it, in the city centre.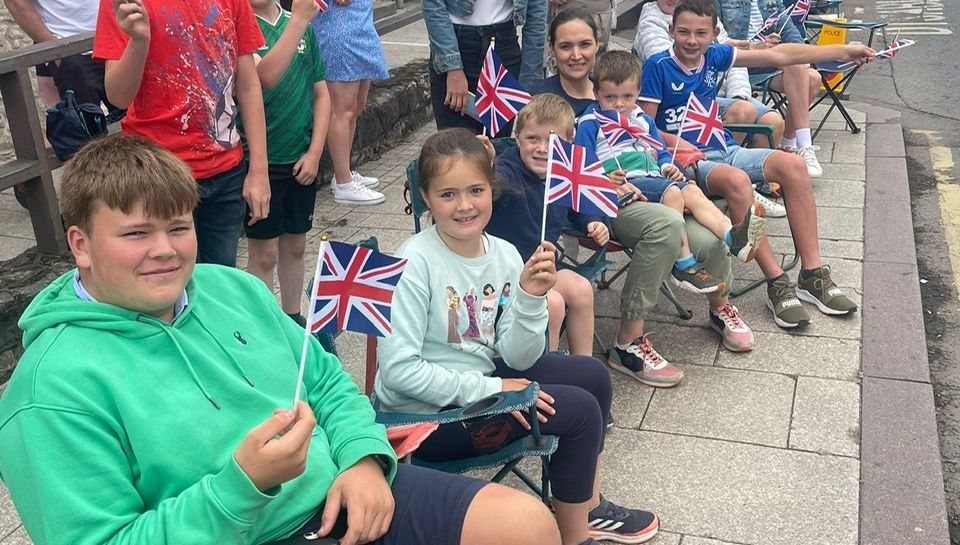 Families lined the streets during the parades
GB News
"People are just happy to be getting back into a traditional Twelfth of July. We understood the reasons why we had to reduce the size of the parade – we had to keep people at home in 2020 – last year we reduced and spread about the city to reduce the crowds.
"But now we have got the full parade back on the road, people are out with smiles and enjoying themselves."
The Twelfth parades commemorate the Battle of the Boyne in 1690.
The battle, which unfolded at the Boyne river north of Dublin, saw Protestant King William of Orange defeat Catholic King James II to secure a Protestant line of succession to the British Crown.
Thousands of Orange lodge members parade through the summer months to mark William's victory.
Those celebrations culminate on the Twelfth – the anniversary of the battle.
Tune in to GB News for live coverage of the Twelfth parades.