Published: 17/05/2022
-
19:55
Updated: 14/02/2023
-
11:23
GB News host Nigel Farage hit out at Liverpool fans booing the national anthem.
Reds supporters controversially jeered as 'God Save The Queen' was sung and as William, the president of the Football Association, was presented to players prior to Saturday's showpiece against Chelsea at Wembley.
---
There was also booing from Liverpool fans as 'Abide With Me', the cup final's traditional hymn, was sung.
Liverpool boss Jurgen Klopp defended a section of the supporters, saying they wouldn't be booing without reason.
But Nigel laboured their behaviour as disgusting.
He said: "Just disgusting behaviour I thought, disrespectful behaviour from my point of view at the FA Cup final from a section of Liverpool supporters
"Booing the National Anthem and jeering Prince William, a future King of this country.
"They should be delighted someone like William is taking such a prominent role in football.
"But no, we are in our cities seeing a degree of societal break down.
"It is disturbing, it is worrying, I think that actually parts of our modern day cities are diseased."
The booing has also been condemned by Prime Minister Boris Johnson.
Asked whether the Prime Minister thought there was ever a reason to boo the national anthem, his official spokesman said: "No. Obviously the events over the weekend, it was a great shame that as we were marking 150 years of the FA Cup, an event that brings people together, that a small minority chose to act in that way."
Liverpool won the cup on penalties after the match with Chelsea ended goalless after extra-time.

Nigel Farage
GB News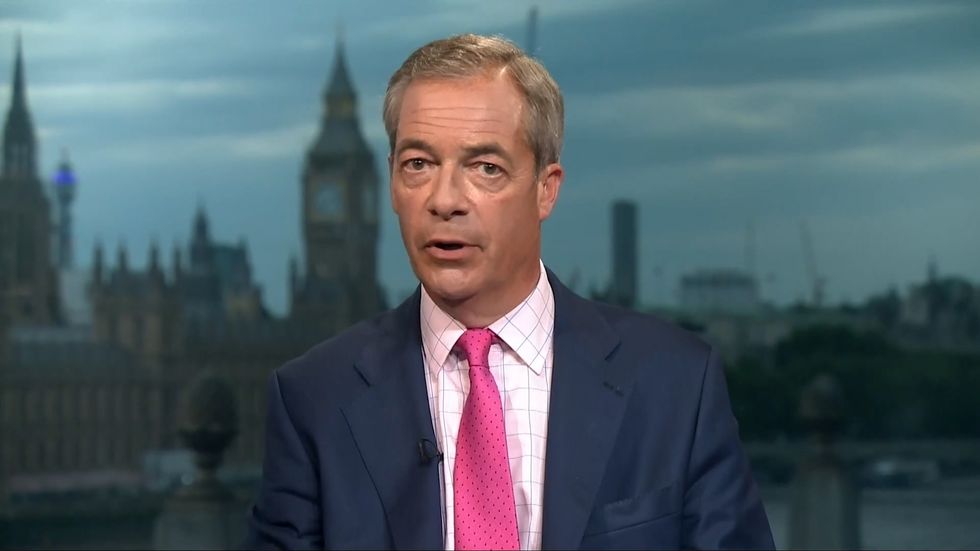 Nigel Farage
GB News