By Anna Fox
Published: 30/06/2022
-
20:06
Updated: 14/02/2023
-
10:54
Nicola Sturgeon's ministers have urged her to halt monetary donations to Ukraine for weapons, after the Treasury pursued the Scottish Government to hand over £65million.
Kate Forbes, the Scottish Finance Secretary, said she had consented to funding "on this occasion" but made it clear that "this must not be seen as any kind of precedent".
---
Her comments proceeded those by Rebecca Evans, her Welsh counterpart, who said she had been forced to give £30million earmarked for "devolved areas like health and education".
The Treasury "strongly disagreed", stating how Government departments across Whitehall had been urged to contribute through their underspend.
A Treasury spokesman denied depleting devolved budgets for reserved spending areas, saying "this is a response to an extraordinary crisis".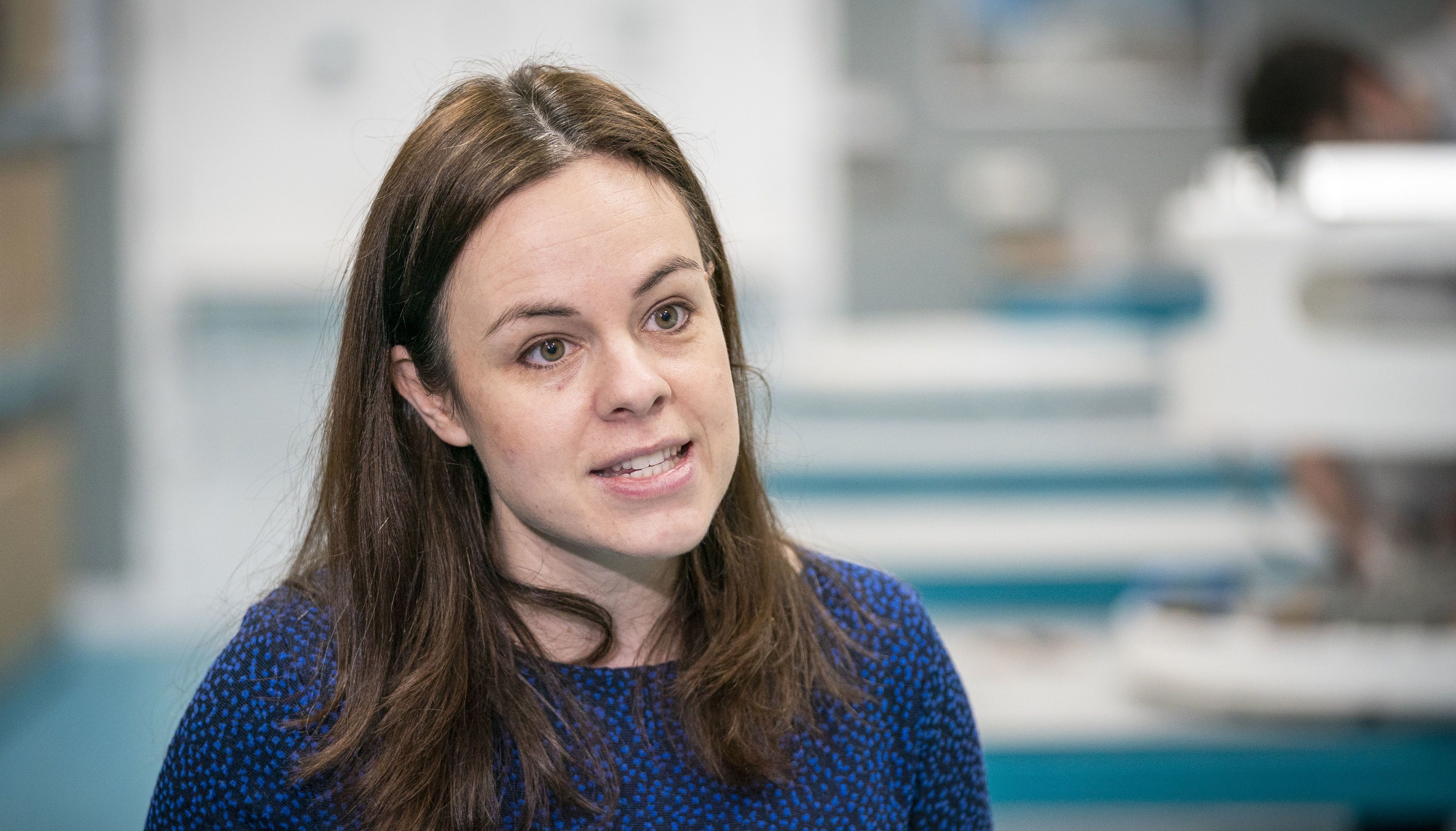 Finance Secretary Kate Forbes urged for no more Scottish money to be sent to Ukraine
Jane Barlow
Devolved administrations were encouraged to contribute towards a £1billion fund to provide modern equipment.
He said they could either hand over the cash from their budgets or accept a reduction in the Barnett formula funding they receive from their block grants from Westminster. The request was highly unusual because foreign aid and defence spending are reserved to London.
In the past, SNP ministers splashed money in other reserved areas including international development, which meant sending aid to countries including Ukraine.
Since the war began earlier this year, the Scottish Government have provided over £4million for basic humanitarian assistance in health, water and sanitation, and shelter for those fleeing the country.
The Scottish Government said its £65million would be used to help fund "sophisticated air defence systems and thousands of pieces of vital kit for Ukrainian soldiers".
The Scottish Finance Secretary said: "This further funding is to assist Ukrainian armed forces to fight Russian aggression and the unspeakable brutality being perpetrated.
"We have agreed to providing funding on this occasion given the clear need to maximise the international effort to support Ukraine. However, we are clear that this must not be seen as any kind of precedent which leads to devolved budgets being used to help pay for clearly reserved policy areas."
Ms Evans continued saying it was "right the UK should continue to provide much-needed military support" but added: "What is not right is using money that should be for investment in devolved areas, like health and education, to fund a non-devolved spending area – military aid and defence."
A UK Government spokesman said: "Following discussions last week with the Chief Secretary, the finance ministers in the Welsh and Scottish governments agreed to make a contribution as part of the funding being provided to maximise the international effort to support Ukraine, following Russia's unprovoked, illegal invasion.
"We are pleased that the Scottish Government has worked with us and recognise this was a one-off, extraordinary, response to an illegal invasion reflecting the vital importance of continued support for the Ukrainian government."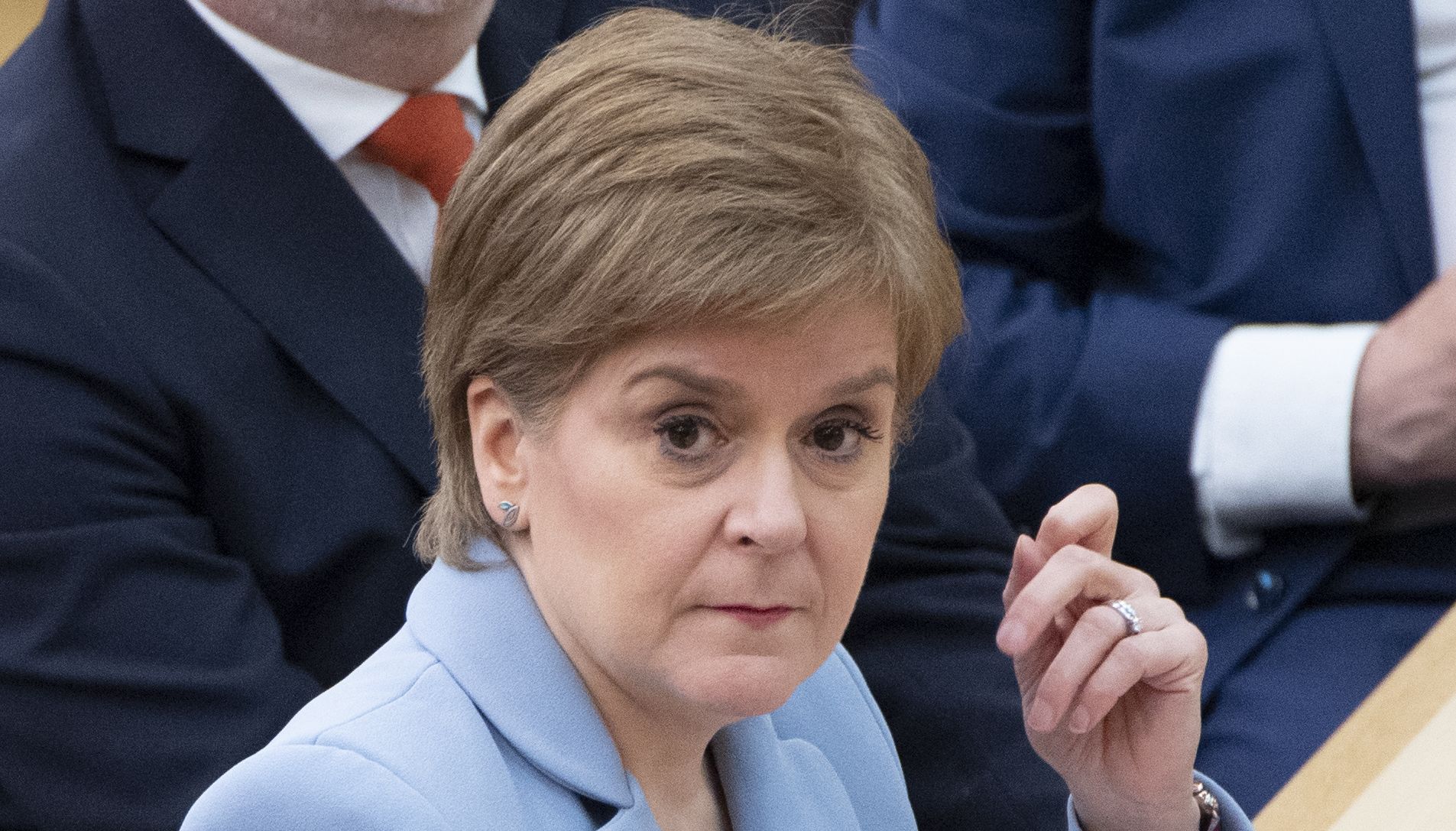 Nicola Sturgeon has been urged to hand over £65million to aid Ukraine war efforts
Lesley Martin