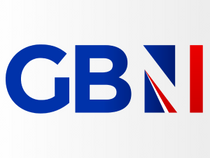 Published: 09/03/2022
-
13:47
Nicola Sturgeon, First Minister of Scotland, has branded the Government's handling of the Ukraine refugee crisis as "unconscionable and indefensible".
She has called for the removal of the "wall of bureaucracy" fleeing Ukrainians currently face.
---
Her comments come as disquiet grows over Home Secretary Priti Patel's response to the refugee crisis, described by the UN as the worst since World War 2.
Under the current visa scheme, Ukrainians can only enter the UK if they have close relatives residing in the country or have a British sponsor for their visa application.
SNP Westminster leader Ian Blackford took today's PMQs as an opportunity to also criticise Ms Patel's policy.
He said he didn't believe the Government "understands the scale of the challenge or the urgency".
Mr Blackford continued: "These are people fleeing war crimes, torn apart from their families as their homes are shelled. And the Home Secretary is blocking them with endless paperwork. This isn't just incompetence, this is ideology.
"In the face of the biggest refugee crisis in Europe since World War 2, the UK Government won't set aside the hostile environment… we've seen this too many times from a Tory Home Office."
Boris Johnson responded, saying he understood how much the UK has to gain from welcoming refugees and that he believes they are already "being generous" with their humanitarian assistance offered to Ukraine.
This morning on GB News, Transport Secretary Grant Shapps also defended the UK's visa policy despite the backlash its received.
Speaking to Eamonn Holmes and Isabel Webster, he said: "We have a very generous visa programme to enable people to come to this country. Particularly, 20,000 Ukrainians are already here and have had their rights extended."
He reassured viewers that 760 visas have now been granted to Ukrainians, with 22,000 applications "on their way through".
Ukrainian ambassador Vadym Prystaiko has also told MPs that applying for UK visas, even prior to Vladimir Putin's invasion of Russia, is a "bureaucratic hassle".

He has joined the call to urge Parliament to relax visa requirements.