Published: 29/03/2022
-
13:50
Updated: 29/03/2022
-
14:04
Men who are having X-Rays and MRI scans are reportedly being asked by an NHS trust in England if they are pregnant before undergoing the procedures.
The Government has replaced the word "female" with "individuals" in the law governing the scans, in response to calls for more inclusivity for trans people.
---
Male cancer patients at the Walton Centre NHS Foundation Trust, in Liverpool, are now reportedly asked if they are expecting before a scan.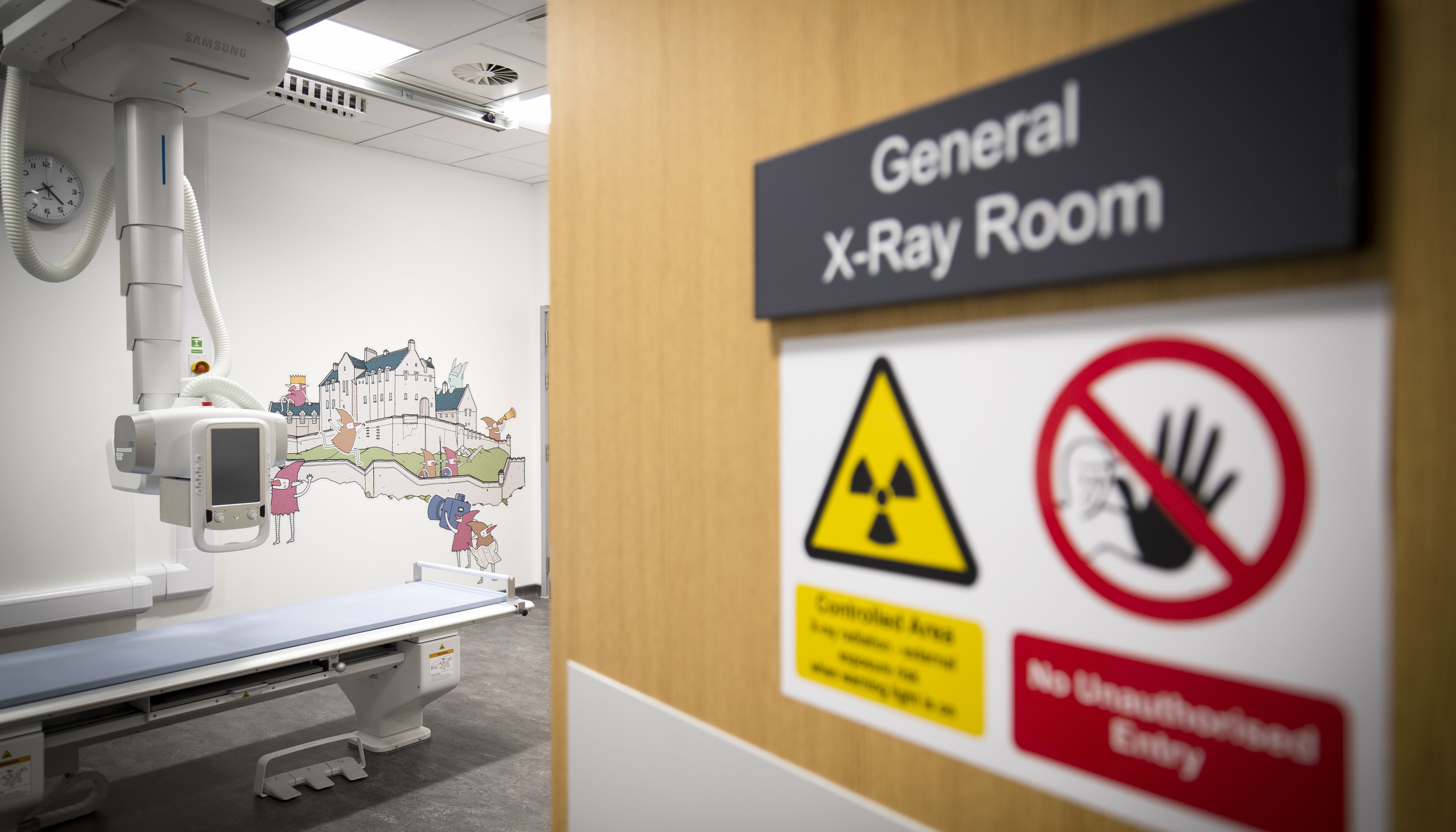 General X-Ray Room in an Emergency Department. Picture date: Thursday March 18, 2021.
Jane Barlow
The Walton Centre NHS Foundation Trust asks "All patients under the age of 60, regardless of how you may identify your gender," according to The Telegraph.
Radiotherapy could pose a risk to an unborn baby and the Department of Health updated rules in 2017, updating the wording on health questions before a scan to "females of childbearing age" to "individuals of childbearing potential".
Patients are not required under NHS guidance to go through a legal process before changing their name and gender on their official documents, which has been met by criticism from campaigners who highlight gender and not sex is recorded on the documents.
Kat Barber, from campaign group Sex Not Gender Nurses and Midwives, said: "This is an example of why we need both sex and gender clearly recorded for patients. We do not need to ask all patients if they are pregnant.
"We need to ask females, hence why it is important to know if the person we are providing care for is female whilst also respecting their gender identity."
A spokesperson from The Walton Centre NHS Foundation Trust said: "Our policy relating to asking patients if they are pregnant before undergoing procedures involving ionising radiation and MRI adheres to national legislation, as certain amounts of radiation can be harmful to foetuses in utero. We believe asking all people who are having their abdomen imaged/scanned in this way, regardless of gender, is the least intrusive way of ensuring it is safe to proceed."

Individual NHS trusts can decide whether they chose to ask men if they are pregnant before a scan and it is not a national policy under NHS England.