Published: 18/08/2022
-
16:41
Updated: 14/02/2023
-
10:44
An NHS Trust has been accused of sexism against men after issuing a job advert encouraging 'people who identify as female' to apply.
The Barts NHS Trust is looking for a new Director of Operations and is offering a £100,000-a-year salary to the successful applicant.
---
In a job advert posted online, the trust states it is looking for a candidate to provide leadership and manage their day-to-day operations.
It also encourages people identifying with a certain gender to apply.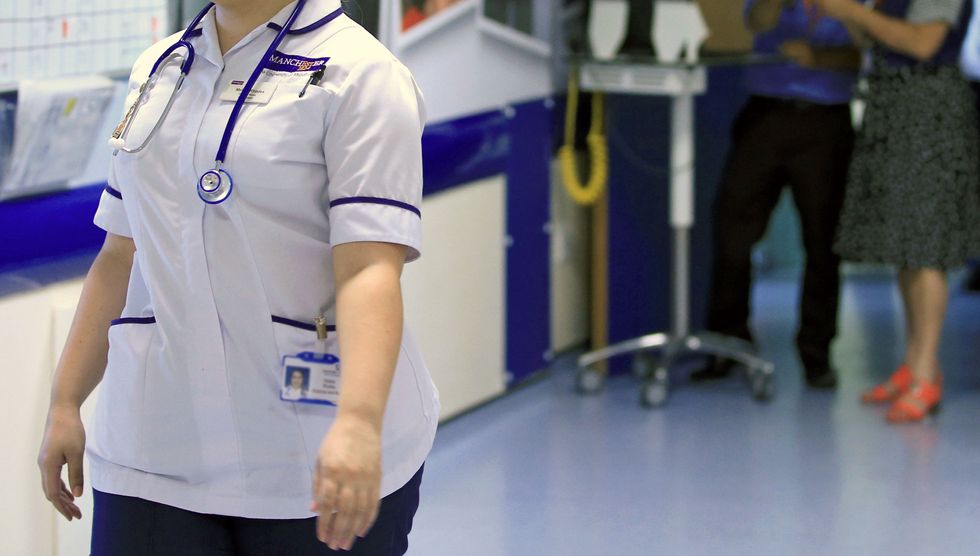 Hospital file phot
Peter Byrne
It reads: "We are currently looking for an experienced, enthusiastic and compassionate Director of Operations and we are particularly interested in receiving applications from candidates who identify as female. We want you to bring your skills, expertise and innovation to our Hospital."
Phil Mitchell, a professional therapist who works with male victims of sexual abuse, said male applicants could be deterred from applying.
He told the Mail Online: "Why are they "particularly" interested in candidates who identify as female? What's the reason? It appears that no specific reason has been provided,
"Surely it would make more sense to encourage people to apply for the job based on their experience and abilities rather than their sex.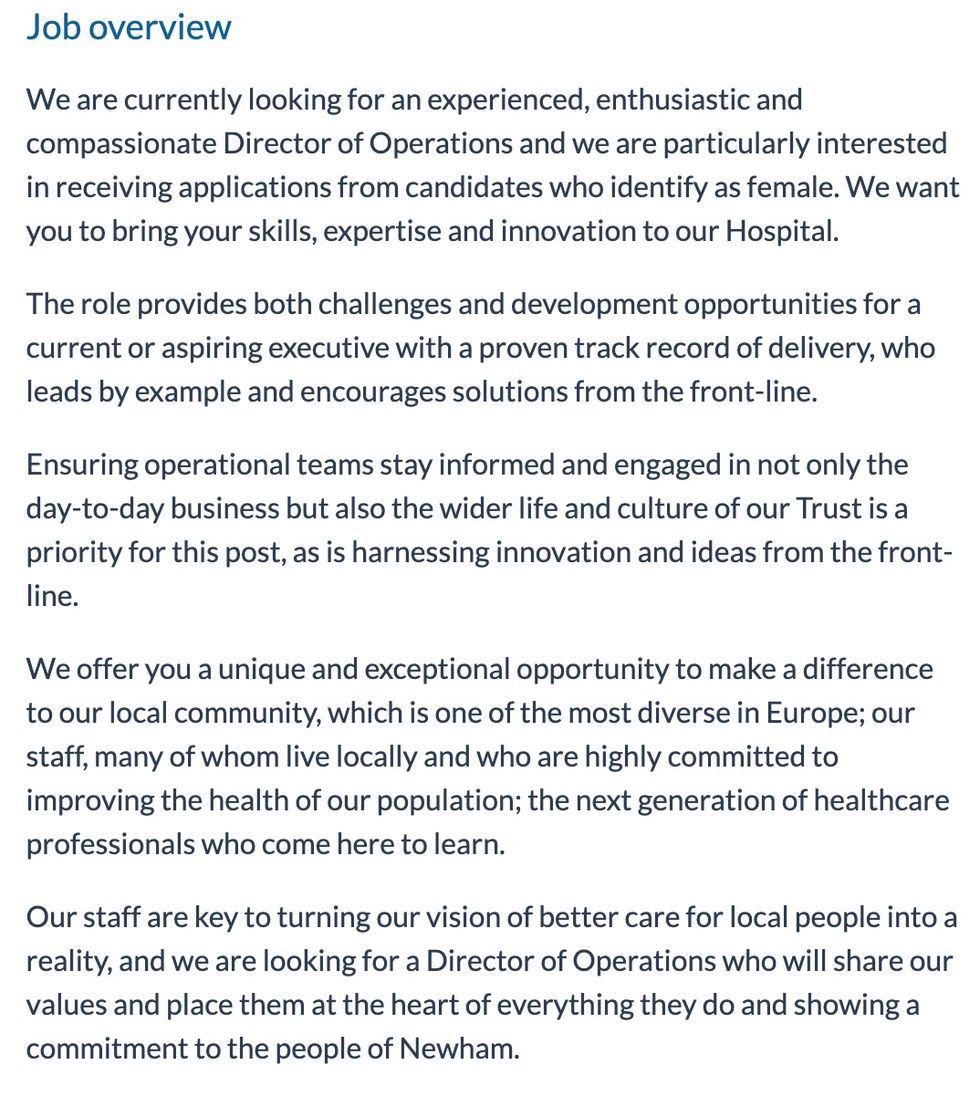 The job advert has been posted online
NHS jobs board
"Some men may believe that their application will be treated less favourably because they do not identify as female.
"Maybe we should just let people make their own choices, and choose to apply for jobs that they are naturally interested in."
The NHS has been roundly criticised for some of its language on gender and sex.
An NHS board argued this year that the term eunuch should be officially recognised as a gender.
And the NHS confirmed the controversial Tavistock gender clinic for children was being closed after concerns over the safety of its patients.