Published: 13/05/2022
-
10:10
Updated: 14/02/2023
-
11:19
Newcastle United have been mocked after leaked pictures of their new away kit for next season showed it has been designed in the colours of Saudi Arabia.
Eyebrows were raised when the Premier League club were bought by the Saudi Arabia investment fund (PIF) for more than £300 million last year.
---
Despite the nation's human rights issues and the murder of journalist Jamal Khashoggi, the new owners past all checks to takeover the club from Sports Direct owner Mike Ashley.
In order to take over, the PIF had to ensure there would be no direct interference from the Saudi Arabian government and that they were a separate entity.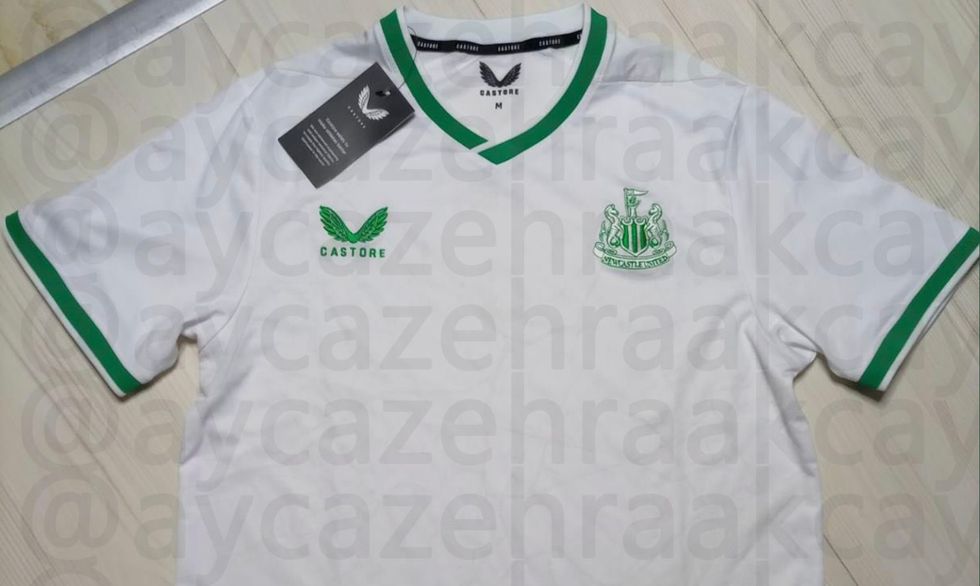 Leaked pictures of Newcastle's new away kit
@aycazehraakcay
But this will have been brought into question with the release of their away kit for next season.
Made by British manufacturer Castore, the away kit is in the familiar Saudi Arabia colours of green and white.
Responding to this, GB News host Nigel Farage wrote: "When you sell your soul this is what happens."
Newcastle manager Eddie Howe has so far refused to comment on accusation of the club being used by the Saudi Arabian government for "sportswashing".
Naming consortium leader Amanda Staveley, her husband Mehrdad Ghodoussi and the club's non-executive chairman Yasir Al-Rumayyan in his response, Howe said: "When you're entering discussions, I'm looking at Newcastle as the club that it is – the stadium, the supporter-base, the team, the league position. That had to be my focus then.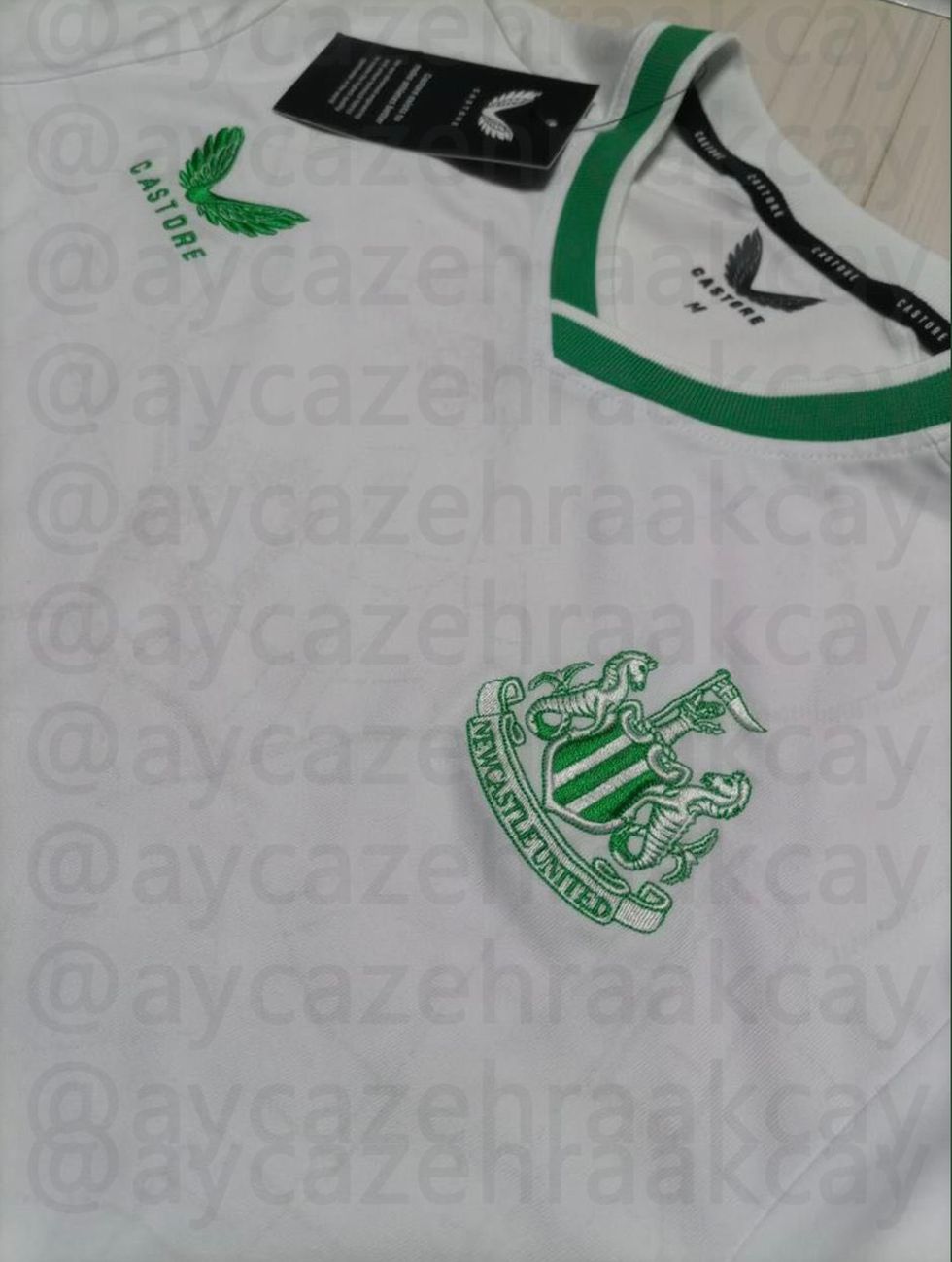 The away kit has the colours of Saudi Arabia
@aycazehraakcay
"You meet the people behind the scenes – Amanda, Mehrdad, Yasir – brilliant people who I have a great relationship with. A lot of trust has been built between us.
"And, of course, the club is owned by people who the Premier League have allowed to own a football club. From my side, that is as far as it went.
"I have reviewed my decision based upon the people I have met and, from day one, we have had a great relationship. I am very proud to manage this football club. It is a very special place."
Earlier this week, Howe became the first ever manager in the Premier League to steer a club to safety after failing to win any of their first 14 fixtures.
Sources have told the Mail Online that the leaked pictures are genuine.
The Mail Sport's Newcastle correspondent wrote: "Newcastle United set to turn out in green and white of Saudi Arabia next season.
"New away kit bears striking resemblance to Saudi national-team jersey & will likely attract criticism.
"For club, shirt sales in Saudi certain to increase revenue."