By Tom Evans
Published: 04/08/2022
-
08:07
Updated: 14/02/2023
-
10:46
China launched unprecedented live-fire military drills in six areas around Taiwan on Thursday.
It came after Speaker of the US House of Representatives Nancy Pelosi visited the island in a highly controversial move that sparked outrage in Beijing, which regards Taiwan as its sovereign territory.
---
Official Chinese state TV has confirmed the drills will carry on until the early hours of Sunday morning.
They will include live firing exercises in waters near Taiwan and drills surrounding the island's airspace.
Furious officials in Taipei say the drills violate United Nations rules.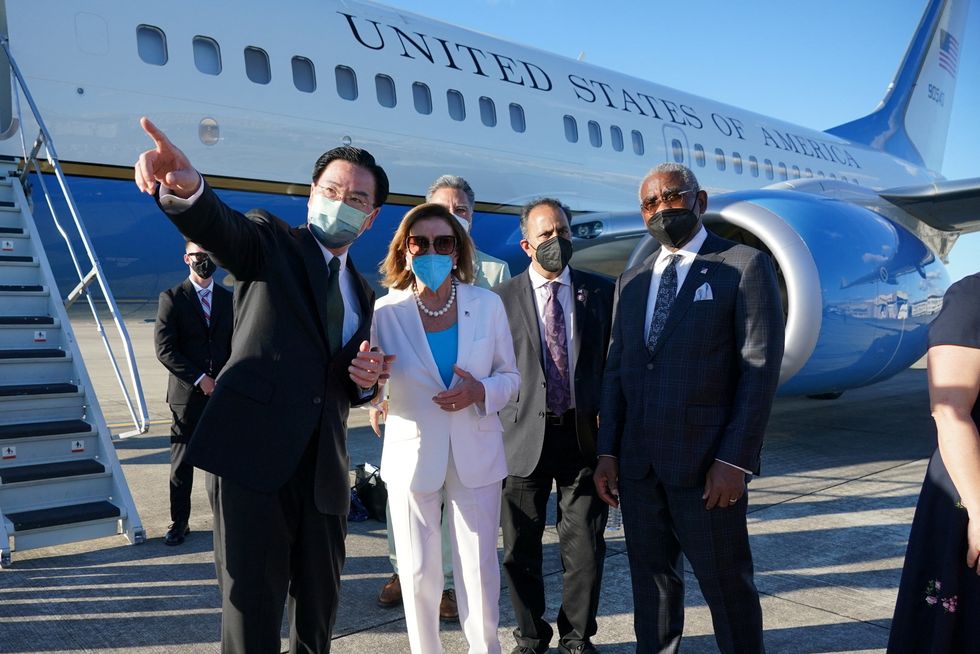 Nancy Pelosi talks with Taiwan Foreign Minister Joseph Wu before boarding a plane in Taipei
Reuters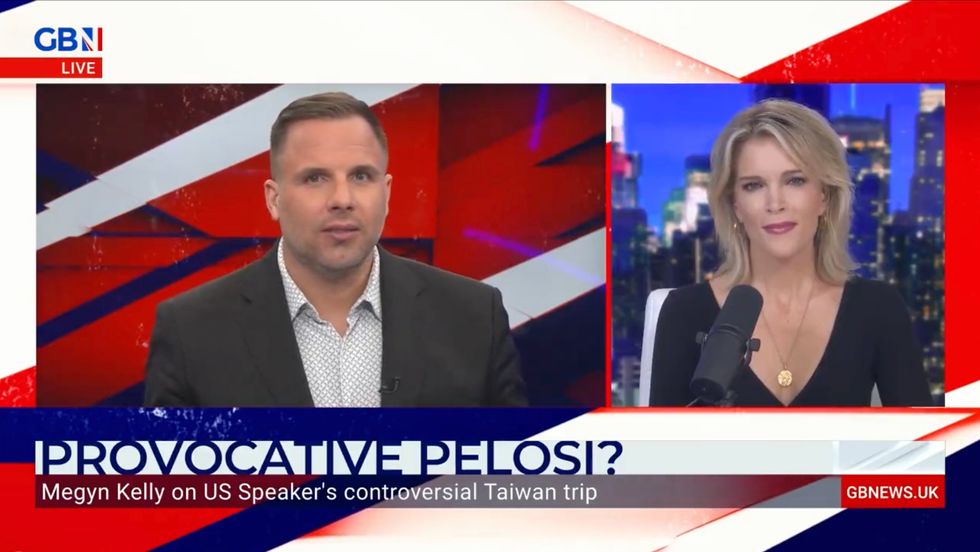 Megyn Kelly speaking to Dan Wootton on GB News
GB News
Chinese navy ships and military aircraft briefly crossed the Taiwan Strait median line several times on Thursday morning.
In response, Taiwan scrambled jets and deployed missile systems to track multiple Chinese aircraft crossing the line.
The heightened tensions come after Ms Pelosi's visit, a move dubbed "manic, irresponsible and highly irrational" by Beijing.
US journalist and political commentator Megyn Kelly appeared on GB News to discuss the issue.
Joining host Dan Wootton on the People's Channel, she criticised the "very bad timing" of Ms Pelosi's trip and accused the 82-year-old of "provoking" China.
She told Dan: "It was a vanity project. She made it all about her.
"I don't think it was brave. Is she going to be there when the missiles rain down?"
Ms Pelosi's actions have certainly provoked a stir, too.
On Thursday, the top eight trending items on China's Twitter-like Weibo service were related to Taiwan, with most expressing support for the drills or fury at Ms Pelosi.
Several users wrote: "Let's reunite the motherland."
Ms Pelosi praised Taiwan's democracy and pledged American solidarity during her brief trip, adding that Chinese anger could not stop world leaders from travelling there.
She said: "Our delegation came to Taiwan to make unequivocally clear that we will not abandon Taiwan.
"Now, more than ever, America's solidarity with Taiwan is crucial, and that's the message we are bringing here today."
China summoned the US ambassador in Beijing in protest against her visit and halted several agricultural imports from Taiwan.