By Max Parry
Published: 05/11/2021
-
11:11
Updated: 14/02/2023
-
11:48
A new survey by the pollster YouGov has found that nearly 60 per cent of Britons have a negative attitude towards migrants crossing the Channel to gain entry into the UK.
However, the overall attitude of Brits towards other forms of migrants tends to be positive, according to YouGov's latests statistics.
---
41 per cent have a positive attitude towards migrants coming to the UK for work, with over half saying they support foreign nationals coming to Britain to set up a business.
YouGov's latest data on migration showed that 73 per cent of Brits feel the government are 'handling immigration badly.'
Immigration is 'too high' according to half of those surveyed, whereas 9 per cent believe the government's policy towards migration is 'inhumane' and 'racist.'
This comes as more than 20,000 migrants have crossed the Channel into Britain this year.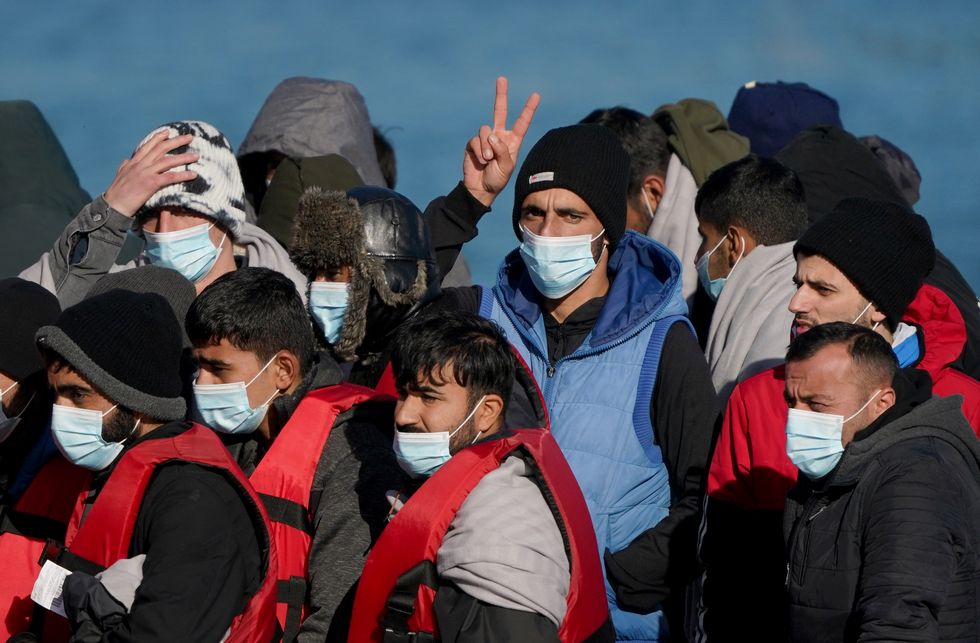 A group of people thought to be migrants are brought in to Dover, Kent.
Gareth Fuller
Today, its been confirmed that four migrants from Eritrea were hit by a train between Calais and Dunkirk, killing one.
Home Secretary Priti Patel has repeatedly warned of the dangers of trying to cross the English Channel by small boats and vowed to crack down on the illegal people smuggling operations.
But this week has seen many more small boats making the hazardous voyage.
On Tuesday, more than 450 people were intercepted in 15 vessels in UK waters.