By Tom Evans
Published: 26/09/2022
-
09:43
Updated: 14/02/2023
-
10:38
The Duchess of Sussex reportedly felt that she would be embraced as an icon across Britain.
But, before quitting royal duties, Meghan is said to have felt "cornered and misunderstood" by the palace rules and protocols.
---
A new book – set to be released in October – also runs allegations that Queen Elizabeth II told Meghan and husband Prince Harry they were "either in or out" of the Royal Family.
Journalist Valentine Low said the royals met at the so-called Sandringham Summit five days after the Sussexes first announced their Megxit plans in 2020.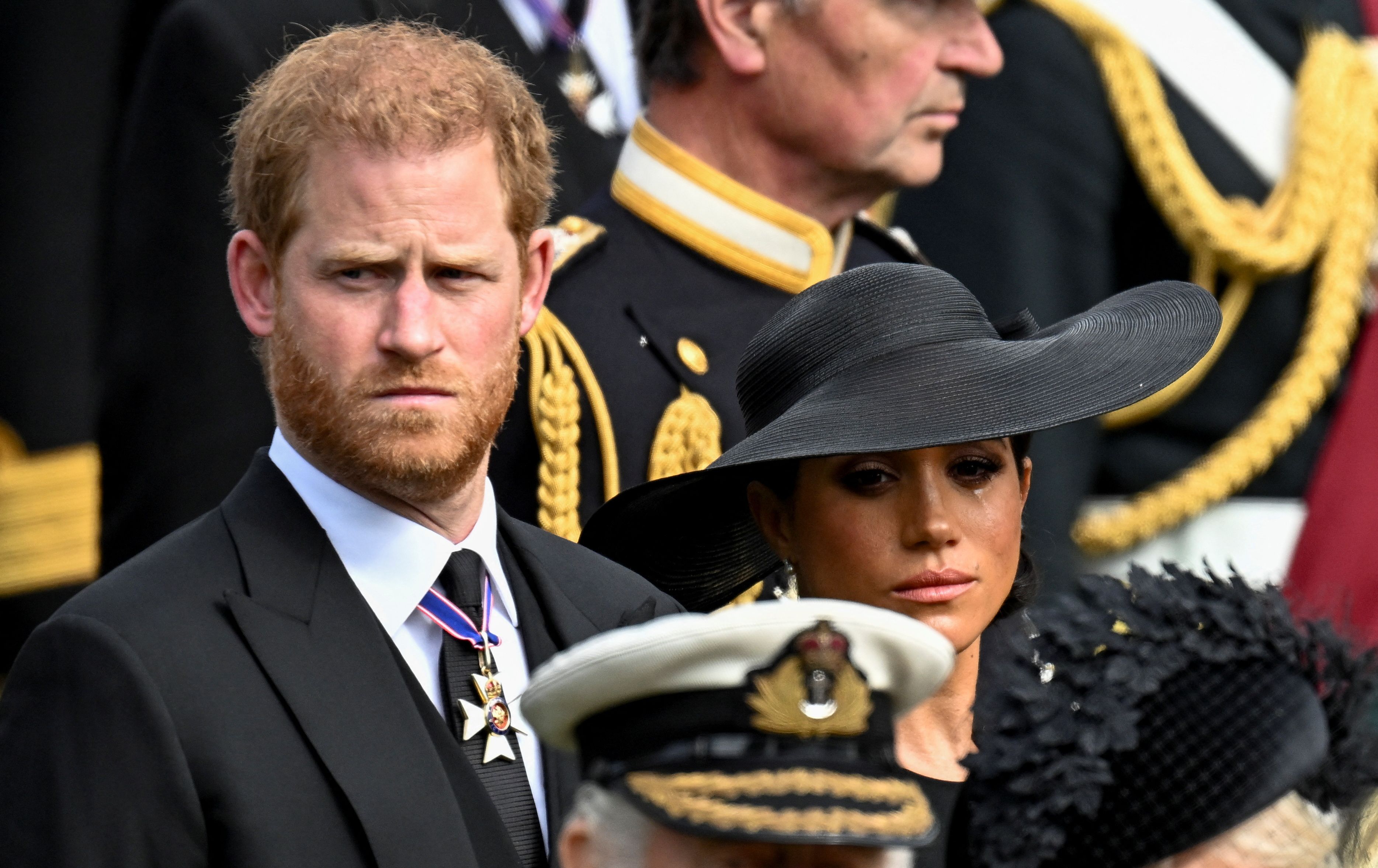 Meghan Markle and Prince Harry at Queen Elizabeth II's funeral last week
TOBY MELVILLE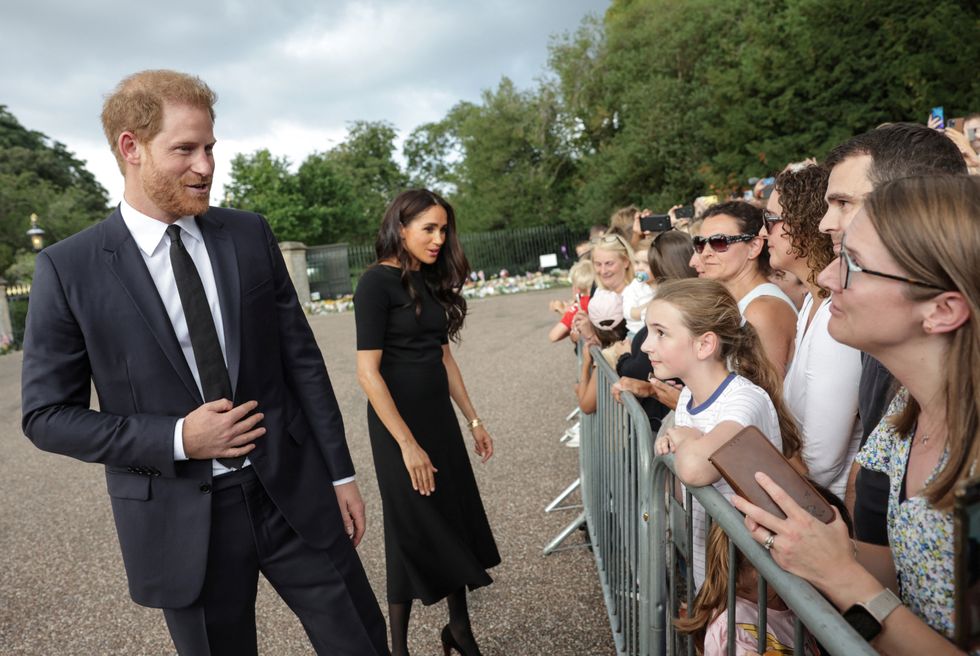 The Sussexes speaking to members of the public outside Windsor Castle
POOL
The claims come in Mr Low's forthcoming book, 'Courtiers: The Hidden Power Behind the Crown'.
He adds that, during the initial deliberations on January 8, 2020, Queen Elizabeth II wanted all four royal households to work together on a Megxit solution.
Meetings were held at Clarence House before they were moved to Buckingham Palace while Prince William's private secretary, Simon Case, was also involved.
Five options were allegedly discussed, including giving the Sussexes a month off each year for their own activities.
An alternative was the idea that they could take on fewer engagements and spend most of their time doing other things.
It was taken as a given that blanket rules on not making decisions for financial or material gain would apply.
Mr Low quotes a palace insider as saying: "I think Meghan thought she was going to be the Beyonce of the UK.
"Being part of the Royal Family would give her that kudos. Whereas what she discovered was that there were so many rules that were so ridiculous that she couldn't even do the things that she could do as a private individual, which is tough."
Another said the Duchess would be unable to fit the model of a working royal, with the palace unable to accept "who she wanted to be".
Mr Low writes that it was Queen Elizabeth II who had the "very clear view: you can't be in and out".
He adds that any chance of "compromise" was taken off the table by the late monarch.