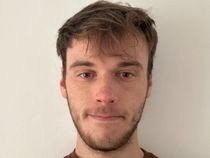 By Ben Chapman
Published: 08/11/2022
-
14:11
Updated: 08/11/2022
-
14:12
Meghan Markle has appeared to lash out at her 'Duchess Difficult' label, saying it is a "codeword for b****".
The Duchess of Sussex says the word "difficult" is used to "gaslight" strong women in the latest episode of her Archetypes podcast.
---
Meghan's latest podcast episode, which was released on Tuesday, focuses around the use of the word "b****" to hit out at women.
She opened the podcast, which featured chairwoman of Starbucks, Mellody Hobson, by saying: "What these people are implying when they use that very charged word, is that this woman: 'Oh, she's difficult'.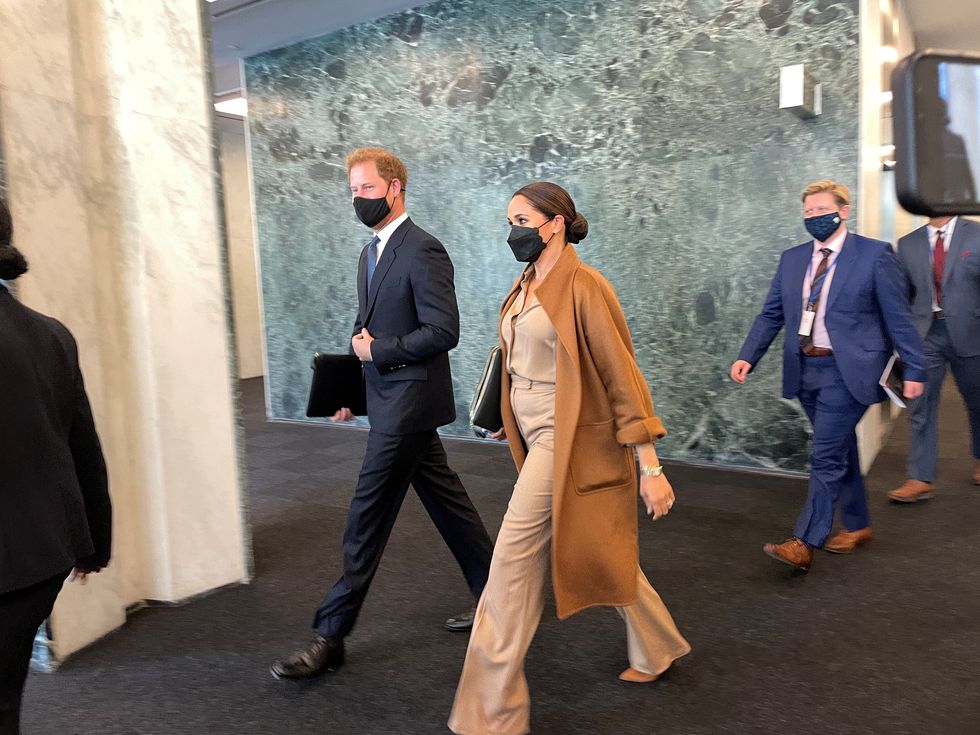 Meghan joked about needing to 'raise her game' with raising Archie and Lilibet with Prince Harry.
STAFF
"Which is really just a euphemism or is probably not even a euphemism. It's really a codeword for the B-word."
The label "Duchess Difficult" has been used when referring to Meghan since 2018 after allegations of "dictatorial" behaviour. The term was first reported in the Daily Express.
Adding to her criticism of the term 'difficult,' the 41-year-old said: "My friend said to me, there's a certain point when you come to terms with the fact that not everyone is going to like you.
"The goal can't be for everyone to like you, but the goal can be for them to respect you."
Meghan later joked in the episode that she needs to "raise her game" when it comes to raising Archie and Lilibet with Prince Harry.
It comes after the Duchess of Sussex said she disliked feeling "forced to be all looks and little substance" during her stint as a "briefcase girl" on the US version of Deal or No Deal.
Meghan reflected on her time working on the gameshow in 2006 on the latest episode of her podcast which featured a chat with Paris Hilton about the labels of "bimbo" and "dumb blonde".
She says there was a "very cookie cutter idea" of what the briefcase girls should look like and that it was "solely about beauty and not necessarily about brains".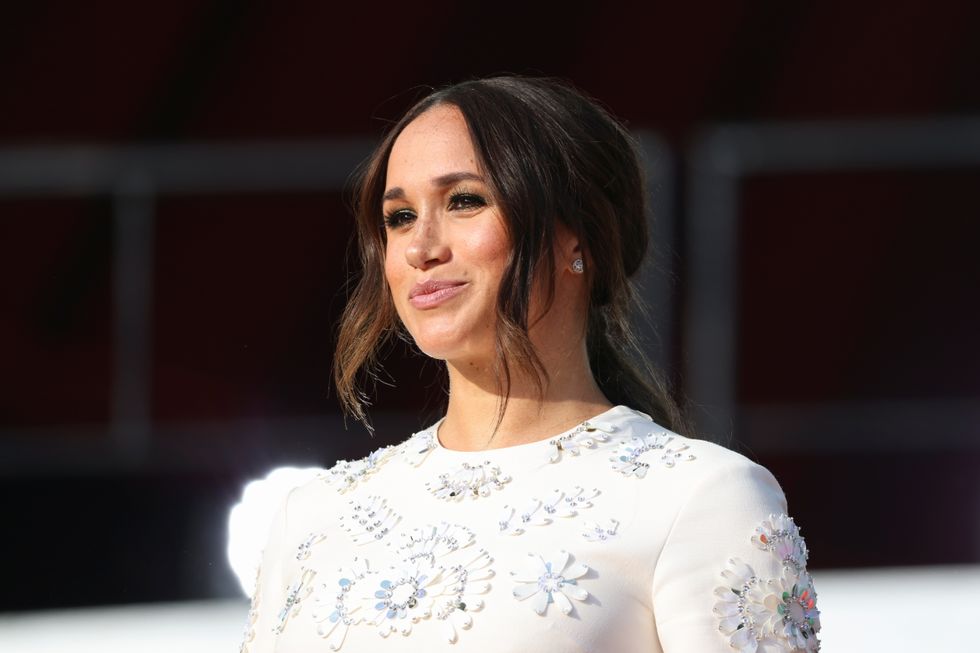 Meghan Markle has hit out at use of the word 'difficult' to describe women.
CAITLIN OCHS