By Tom Evans
Published: 21/07/2022
-
13:16
Updated: 21/07/2022
-
13:21
The incident is said to have taken place before the Duchess of Sussex's wedding to Prince Harry in 2018.
In his new book, Tom Bower says Meghan and Kate disagreed over the length of Charlotte's hemline and the fit of her dress.
---
He adds in 'Revenge: Meghan, Harry and the war between the Windsors' that they also clashed over whether bridesmaids "should wear tights" at the wedding.
Meghan was "supported" by her best friend at the time, Ms Mulroney, and the investigative journalist says the Duchess compared Ms Mulroney's daughter "favourably" against Charlotte.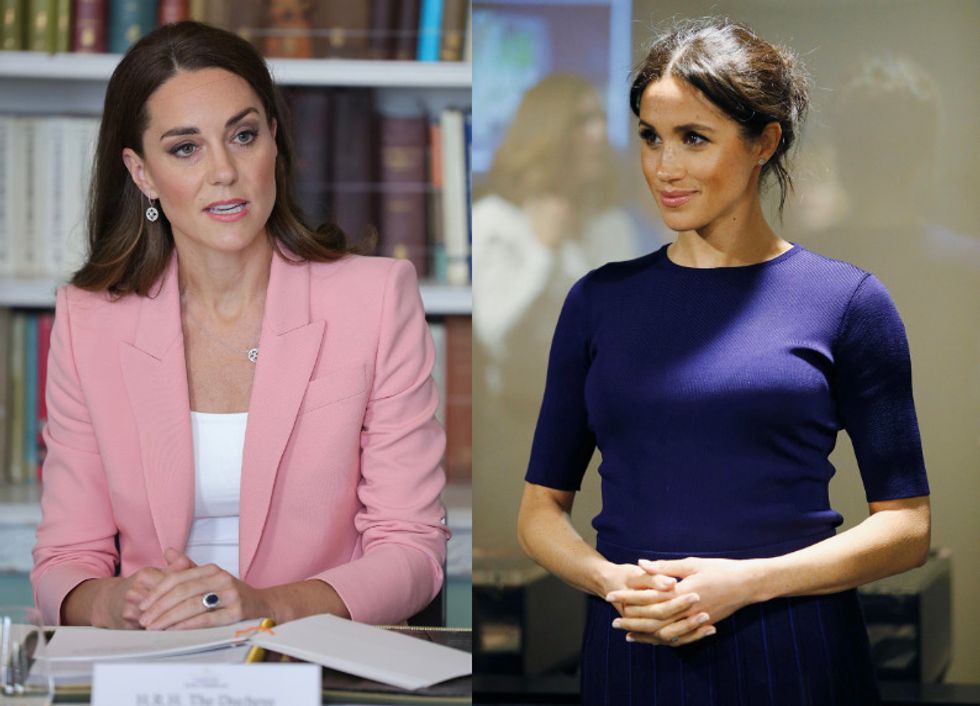 Kate, Duchess of Cambridge and Meghan, Duchess of Sussex
PA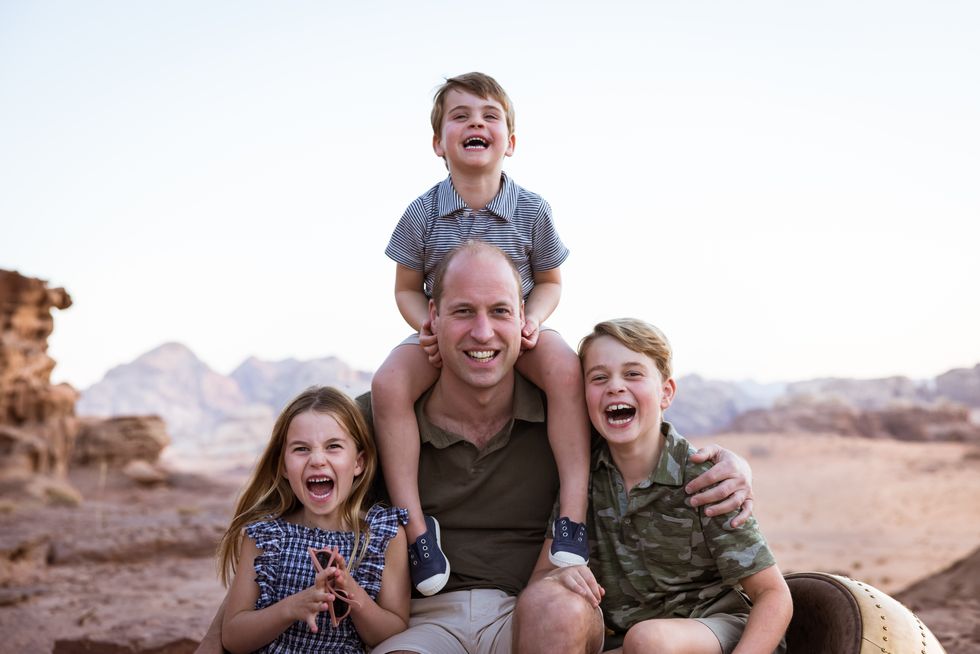 Princess Charlotte with Prince William, Prince George and Prince Louis
Kensington Palace
This is the latest version of what happened with the bridesmaids' dresses after reports in 2018 claimed Meghan made Kate cry.
In her interview with Oprah Winfrey in 2021, the Duchess of Sussex disputed the suggestion.
She said: "She (Kate) was upset about something, but she owned it, and she apologised. And she brought me flowers."
The Duchess continued: "It wasn't a confrontation, and I actually think it's, I don't think it's fair to her to get into the details of that, because she apologised.
"What was hard to get over was being blamed for something that not only I didn't do but that happened to me.
"And the people who were part of our wedding were going to our comms team and saying: 'I know this didn't happen. I don't have to tell them what actually happened.'"
Mr Bower says Kate was "too fatigued to cope" with the bridesmaid tights row as she had been "tired" following the birth of Prince Louis.
Kate is said to have felt Charlotte's hem was "too short" but Meghan "wouldn't compromise" and the Duchess of Cambridge became upset.
The Daily Telegraph reported two sources that said the Duchess of Cambridge was crying after a dress fitting with Charlotte.
Meghan would later claim in her interview with Oprah Winfrey that the Duchess of Cambridge made her cry.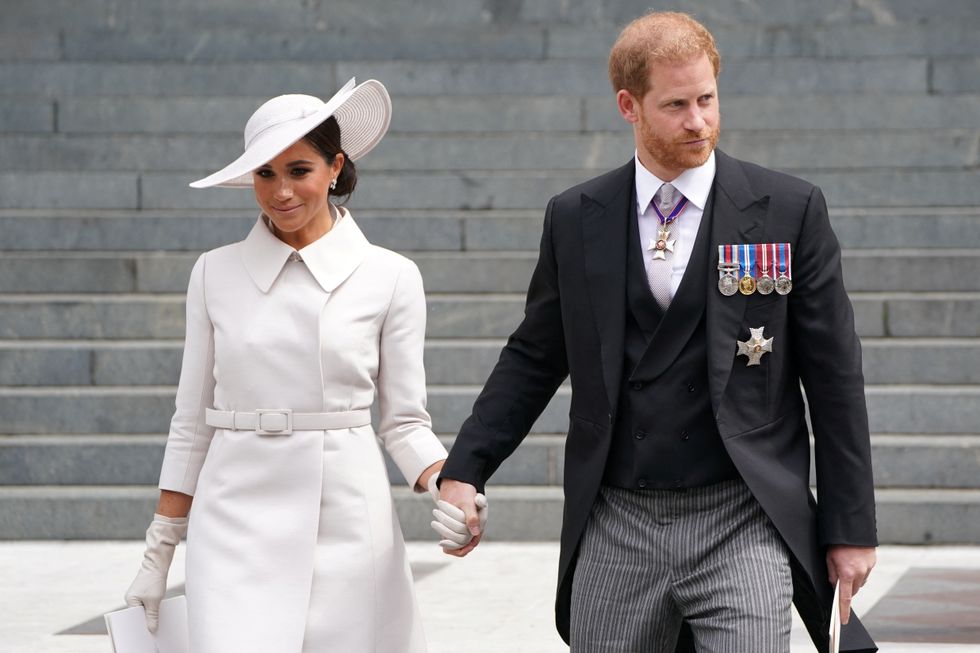 Meghan Markle with Prince Harry
POOL
Oprah asked Meghan: "Was there a situation where she (Kate) might have cried? Or she could have cried?"
But the Duchess of Sussex replied: "No, no. The reverse happened.
"And I don't say that to be disparaging to anyone, because it was a really hard week of the wedding.
"And she was upset about something, but she owned it, and she apologised.
"And she brought me flowers and a note, apologising. And she did what I would do if I knew that I hurt someone, right, to just take accountability for it."