By Tom Evans
Published: 09/08/2022
-
15:51
Updated: 09/08/2022
-
15:55
Mokhtar Jabli, founder and CEO of luxury home rental firm The Nightfall Group, said that with inflation running at 9.1 percent in the US, even the mega-rich are "feeling the pinch".
The Duke and Duchess of Sussex bought the luxurious seven-acre property in Montecito, California, in June 2020 for a reported £11million.
---
Officially known as The Chateau of Riven Rock, it features nine bedrooms and 16 bathrooms as well as a spa, a two-bedroom guest house, a library, a games room, an arcade, a cinema and a private gym.
But rising inflation has cooled property prices across the US, and Montecito is no different.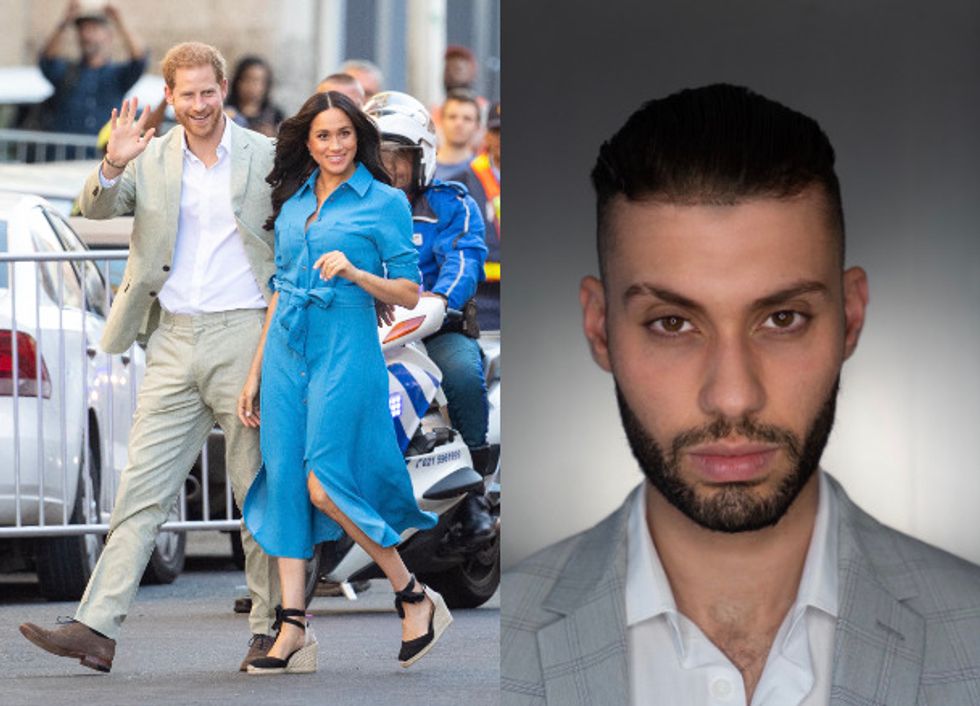 Mokhtar Jabli spoke out about Prince Harry and Meghan Markle
Jam Press/Mokhtar Jabli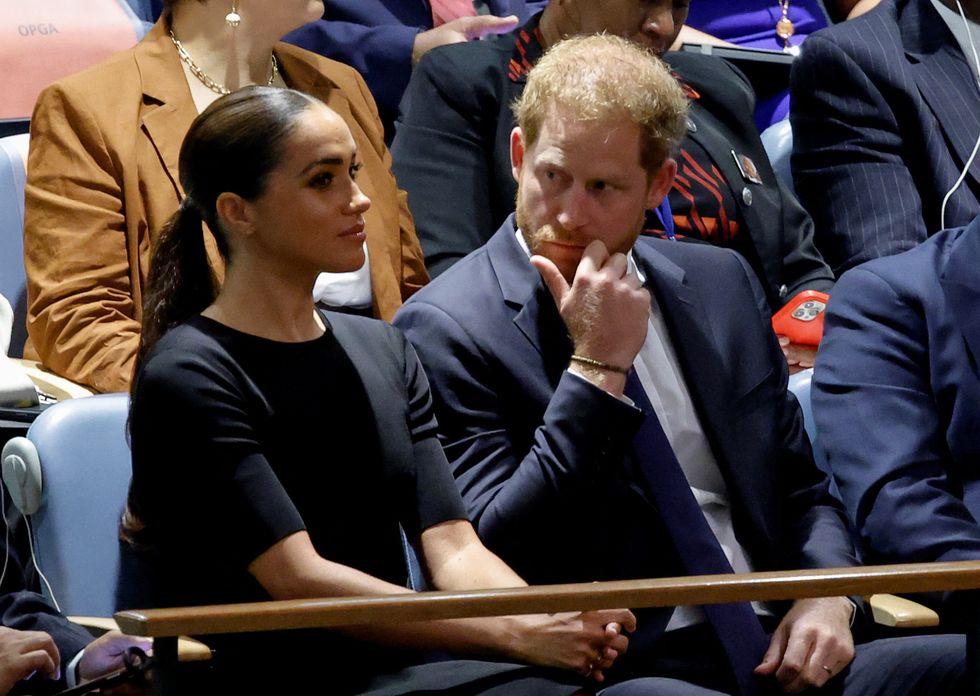 Prince Harry and his wife Meghan, Duchess of Sussex, attend the United Nations General Assembly
EDUARDO MUNOZ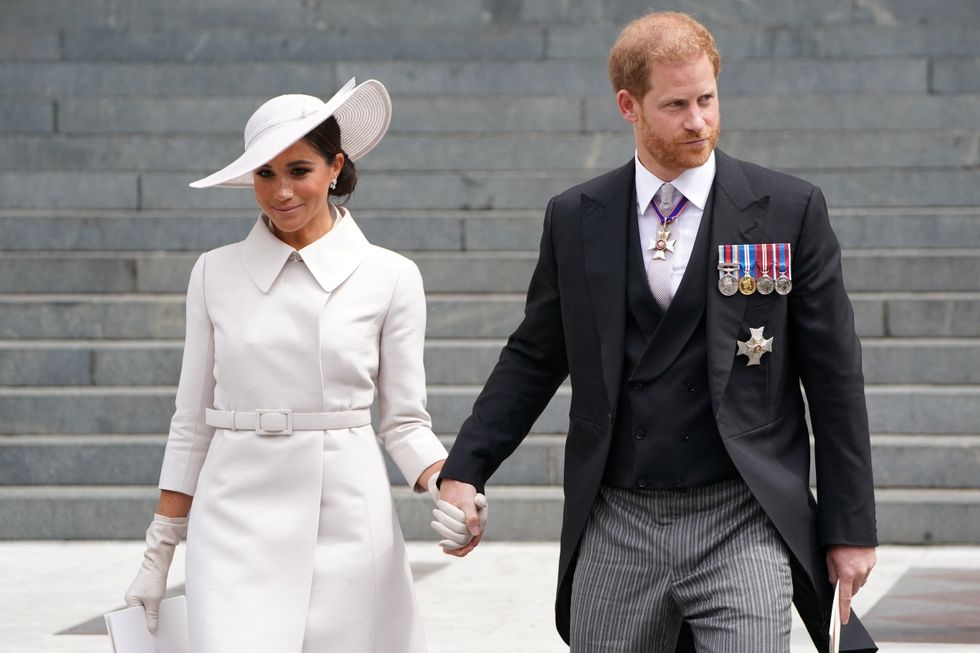 Prince Harry and Meghan, Duchess of Sussex
POOL
The average property price in the area, according to data from realtor.com, has nosedived from $11million (£9million) in May to $5.250m (£4.3million) in July – equating to around a 45 percent drop.
It comes as record-low interest rates enjoyed since after the 2008 crash have steadily risen in recent months, with the Federal Reserve struggling to bring down inflation.
At the end of July it raised its benchmark rate 0.75 percent points for the second consecutive month to a range of 2.25 percent to 2.5 percent.
Mr Jabli said inflation has "taken the wind out of the market's sales" but insisted Meghan and Harry's money has been well spent.
He explained: "Harry and Meghan have still made a really good investment in my view.
"It may seem like they have been royally ripped off but in fact the opposite is true.
"Inflation has bitten a gigantic chunk out of the property market but the Fed is already raising interest rates to tackle that.
"In the short-term that may seem even worse because it makes borrowing more expensive.
"But they need to control the economy in order for it to grow sustainability.
"It's only a matter of time before it is back under control and when that happens, Harry and Meghan's mansion will be back worth $13m.
"And it's only a matter of time before it surpasses that value and starts making them a profit."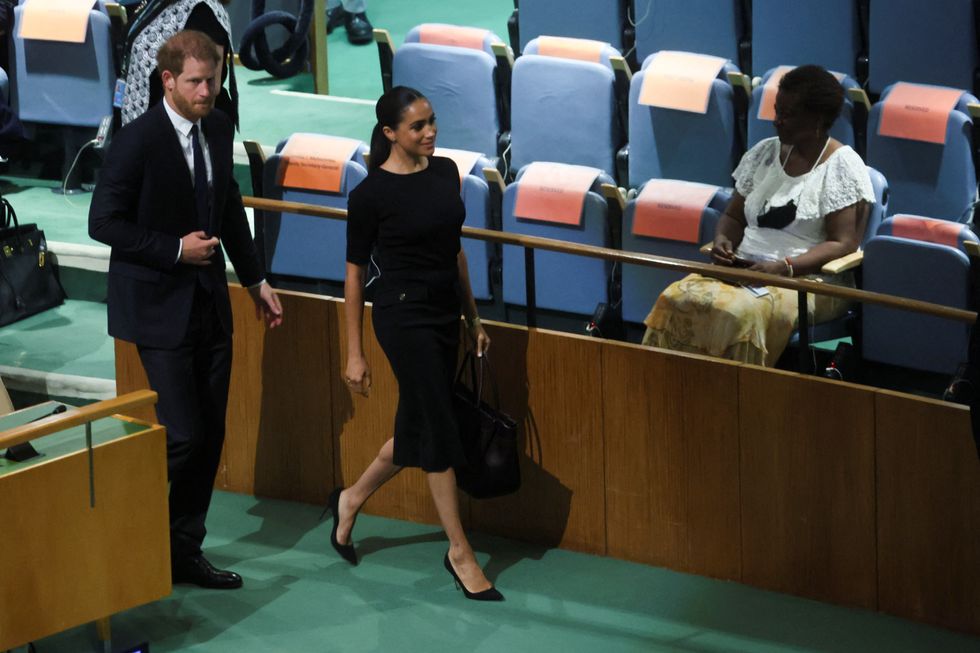 Harry and Meghan on their New York visit
SHANNON STAPLETON
If they sold it today or tomorrow they'd lose money which is why they'd be crazy to do so.
"Unless they absolutely had to, why would they?
"If they do want to sell it all they've got to do is sit on it for a few years until the market rebounds and they'll be in the money."
Mr Jabli – who has created an impressive portfolio of luxury properties since moving to California in 2016 – spoke shortly after the Sussex's home was the subject of two intruder scares in just 12 days.
Police were called on both occasions on May 19 and 31 amid reports that someone had gained access to the property.
Both intrusions were recorded as trespassing, property crimes and "suspicious circumstances" by police, according to reports.