By Anna Fox
Published: 07/06/2022
-
09:47
Updated: 07/06/2022
-
09:53
Author and socialite Lady Colin Campbell joined GB News' Dan Wootton to look back on the Duke and Duchess of Sussex's first high-profile visit to the UK since their breakaway from the Royal Family.
Dan revealed how he spoke to a member of the congregation who attended the reception at London's Guildhall to celebrate the Queen's Platinum Jubilee on Friday.
---
He claimed guests were left disappointed as Meghan and Harry were supposed to attend the event.
And Lady Colin Campbell went one stop further, saying: "They didn't bother to show up because they could not contain their rage."
The reception they received at the earlier Service of Thanksgiving attracted attention, as they were booed and jeered upon arriving and leaving the ceremony.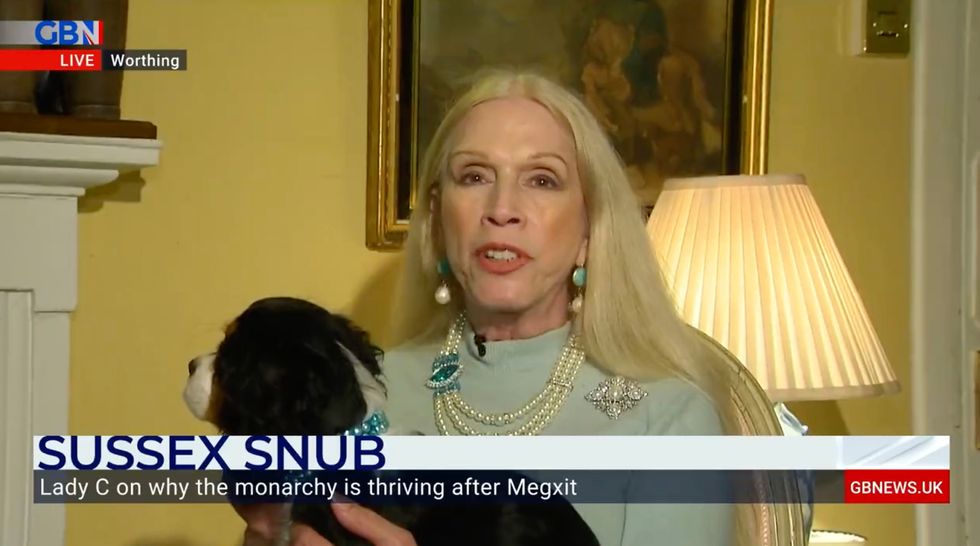 Lady C said the Sussex's were "spitting bricks" following the Service of Thanksgiving
GB NEWS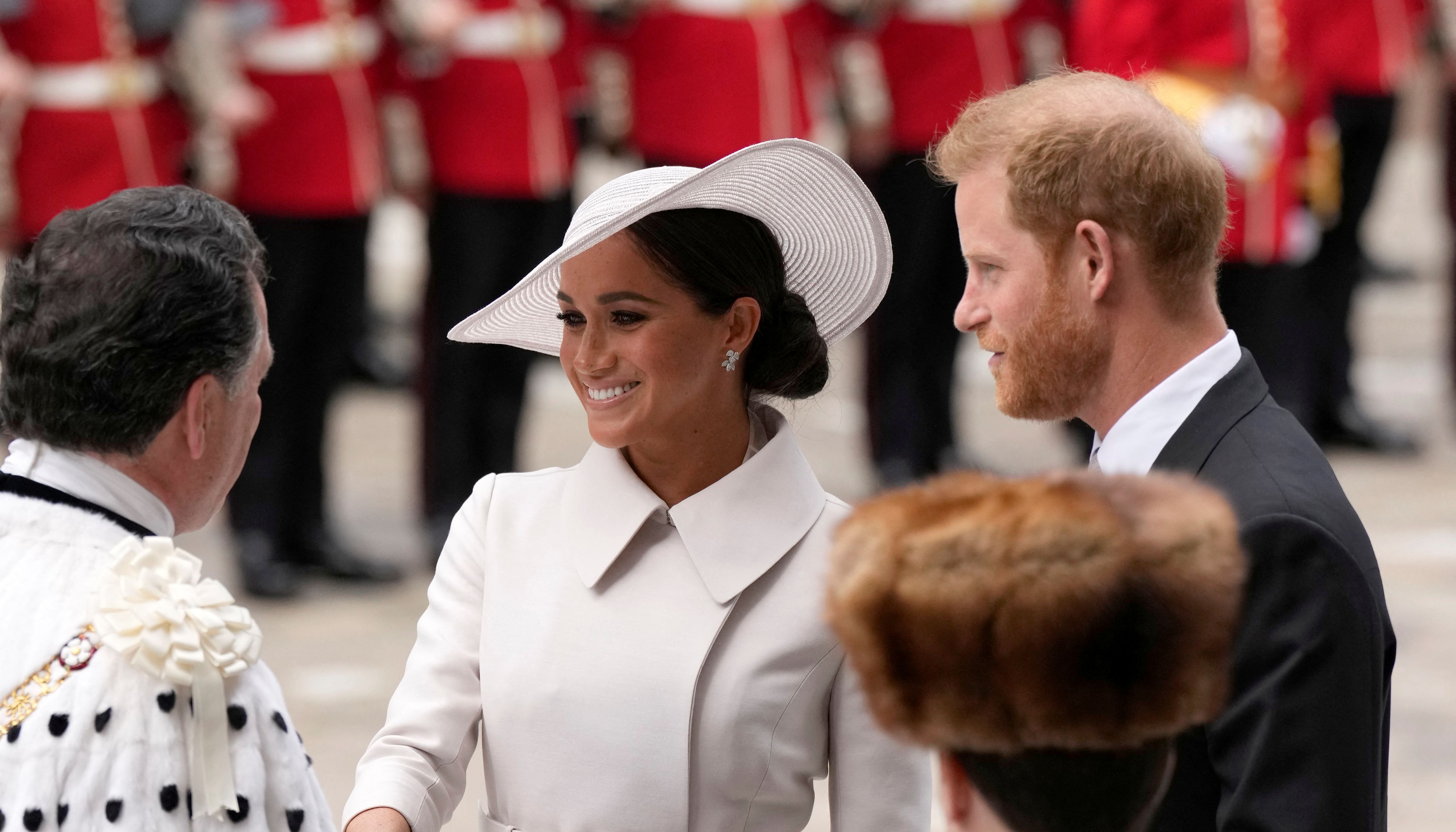 Meghan and Harry were booed upon arriving and leaving St Paul's cathedral
POOL
Lady C added: "When they arrived and they were booed, and they expected a possibility of boos, so they had their paid clack of supporters there to cheer them along, that was sort of alright-ish.
"They didn't like that they were booed, but they walked into the cathedral and absolutely everyone cold-shouldered them, in a way that only civilised people can do when they are cold-shouldering people."
Lady C then commented on the interactions between Meghan and Harry and other members of the Royal Family.
She added: "Nobody caught their eye, it was studdedly unnaturally polite and freezing cold and they realised that between the booing and the cold-shouldering that they got from everybody."
Meghan and Harry were pictured chatting to Zara Tindall after the service, and Lady C says Princess Anne's daughter was the only royal who would speak to them.
She noted: "While they were waiting for their car, nobody would speak to them except Zara."
The couple departed the service shortly after, failing to appear at the later reception at the Guildhall.
Lady C said: "By the time they left they were absolutely spitting bricks."
Meghan and Harry were pictured arriving at a Californian airport on Sunday afternoon, following their trip to the UK.
Along with their children Archie and Lilibet, they flew out of Farnborough Airport at 1.30pm on Sunday an hour before the Jubilee Pageant began in central London.
An image of the couple's daughter Lilibet was published yesterday, as she celebrated her first birthday over the weekend.
Close family and friends were invited to their Windsor residence to partake in a picnic, where a cake baked by the couples wedding baker Claire Ptak was also served.
The photograph of Lilibet shows her smiling and dressed in a pale blue frock with a white bow in her hair, and was captured by their photographer friend Misan Harriman, who attended the event.