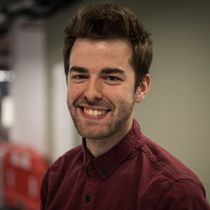 A lawyer who attacked a GB News host for "poor journalism" has apologised for his outburst.
Jonathan Coad was appearing on Free Speech Nation on Sunday and was introduced by presenter Steve N Allen as the lawyer who was going to be representing Matt Hancock over the leak of WhatsApp messages the former health secretary sent during the pandemic.
---
After being introduced, the lawyer said it was "disappointing" to have his involvement in the story mentioned.
"I made it absolutely clear to your programme I asked them not to disclose that.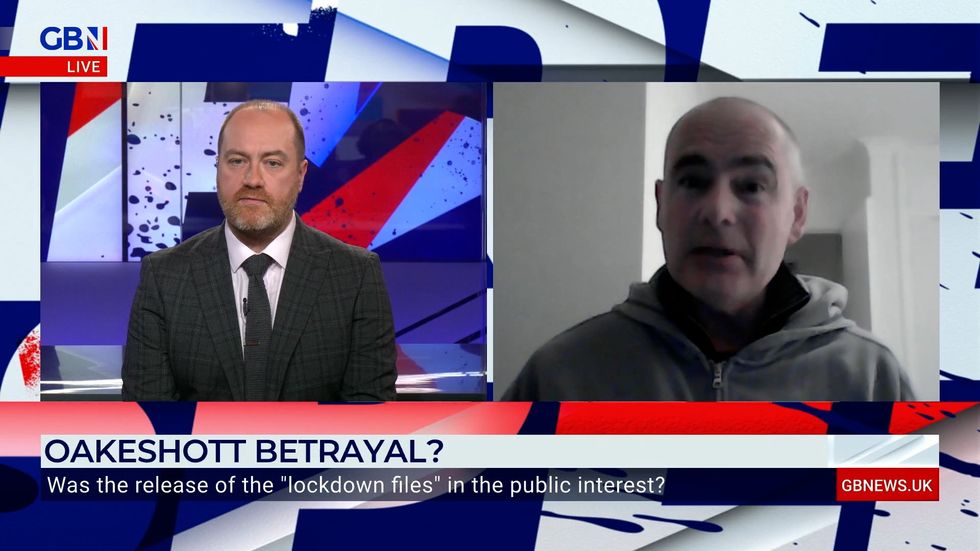 Lawyer Jonathan Coad speaking to Steve N Allen on GB News
GB News
"That is very, very poor journalism."
After being asked if he wished to terminate the interview, Coad replied: "You've stood there in front of a baying audience throwing poo left, right and centre at Matt Hancock when your own television station has engaged in correspondence with me where I explained that I'm in a position to be able to comment on this, and mentioned that I had been approached by Matt Hancock I asked you not to mention that and you mentioned it.
"If anybody's tempted to take you seriously, or your programme seriously, here is a good reason not to."
After the initial argument, Coad went on to criticise the leak and the breaching of a non-disclosure agreement.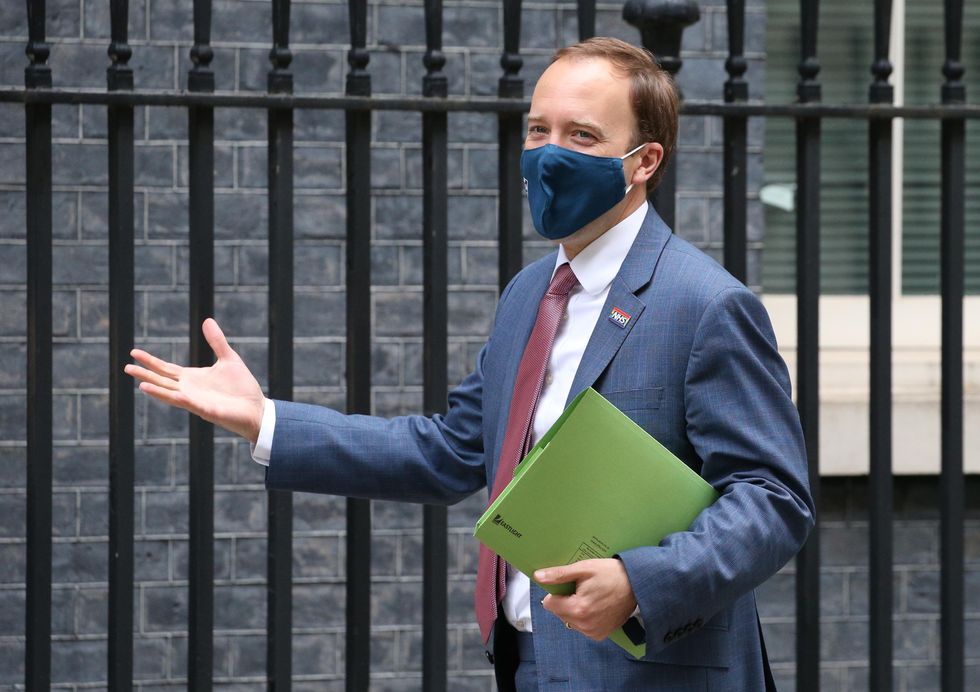 Matt Hancock told aides he wanted to "frighten the pants off everyone" with the Kent variant of Covid
Jonathan Brady
As the segment came to a close, host Allen was able to present the e-mail Coad had sent to his production team confirming his appearance on the show.
It read: "As a courtesy to the lady who approached me to act for MH [Matt Hancock] I would be grateful if it was mentioned that he asked me to act for him (via his assistant).
"However if you look at my website you can see my creds, which should give you something to say in the introduction."
As the studio audience erupted, Coad said: "You're actually right, it's my mistake. I missed out the not. I take all of that back.
Lawyer Coad said he had mistakenly forgotten to add "not" in his e-mail correspondence.
GB News
"My abject apologies. You're right and I'm wrong. Fair dos. I'm absolutely wrong about that."
It came after it was revealed the former health secretary told aides he wanted to "frighten the pants off everyone" to ensure compliance with Covid-19 restrictions.
Free Speech Nation returns on Sunday from 7pm only on GB News.
If you'd like to be in the audience for the show, you can apply online here.