Published: 22/06/2022
-
21:30
Updated: 22/06/2022
-
22:44
A second person has been informed by the Government they will receive a Covid-19 vaccine payout .
Joe Ward was on GB News just days ago telling his story, saying that he was "stuck between a rock and a hard place" as he sought compensation for losing his dad who died after having the AstraZeneca vaccine.
---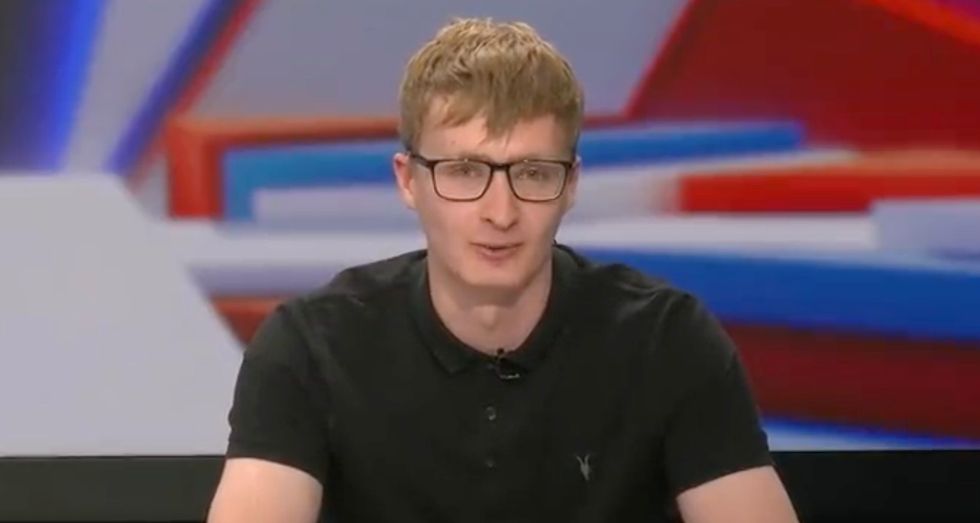 Joe Ward
GB News
Speaking on GB News' Mark Steyn, Mr Ward said: "I'm stuck between a rock and a hard place because you're applying for the Vaccine damage Payment Scheme but it's not working you can't go to court through the litigation route because we're not allowed, where does that leave the injured people."
But on tonight's show, Mark revealed the news that Mr Ward and his family have been informed that they would be compensated £120,000.
Mark said: "Well the Vaccine Damage Payment Scheme has now very belatedly cranked into action.
"He's now heard from the Government that his family will be compensated £120,000.
"I don't believe the legal indemnities given by the Government to the manufacturers of these vaccines will ultimately stand judicial scrutiny.
"And I don't believe the Government's actions, texting people, pressuring people to get a shot, another shot, the booster, another booster will withstand scrutiny either.
"Not when the information about the adverse effects was already out there, so congratulations Joe."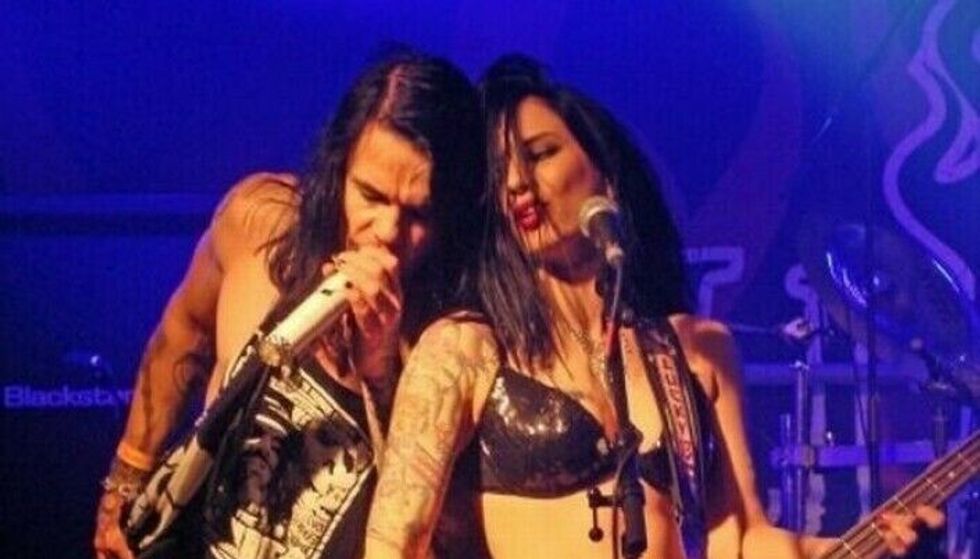 Lord Zion and Vikki Spit
Vikki Spit
Mr Ward is the second person this week who has been told they would receive a £120,000 compensation fee.
GB News exclusively revealed earlier this week that Vikki Spit, a woman whose 48-year-old fiancé Lord Zion died two weeks after having the AstraZeneca jab, will become the first person in the UK to receive a Covid vaccine damage payment.
Speaking on GB News, Ms Spit, 39, said the news was the "first step in the battle", but vowed to fight on for others who are in a similar situation.
She said: "It's the first step in the battle.
"People can no longer sneer at us and say 'we're making stuff up' and pretending we don't exist.
"This isn't about money as nothing can bring back the people we have lost. This is about recognition.
"I think it is disgusting that widows and injured people have had to fight for a year to get this support, we aren't finished yet."
She also paid tribute to the support GB News has provided her, adding: "I'm certain that if we hadn't kicked up a fuss and come onto GB News with Mark, this never would have happened."