Published: 06/05/2022
-
13:44
Updated: 06/05/2022
-
14:21
Firefighters and police have rushed to the scene of an explosion at a building in central Madrid.
The incident is reported to have taken place around 12pm local time in the Salamanca district of the city.
---
Plumes of smoke billowed across the city, while people have been urged to avoid the area.
The cause of the explosion is currently unknown, while a confirmed number of injuries also remains to be seen.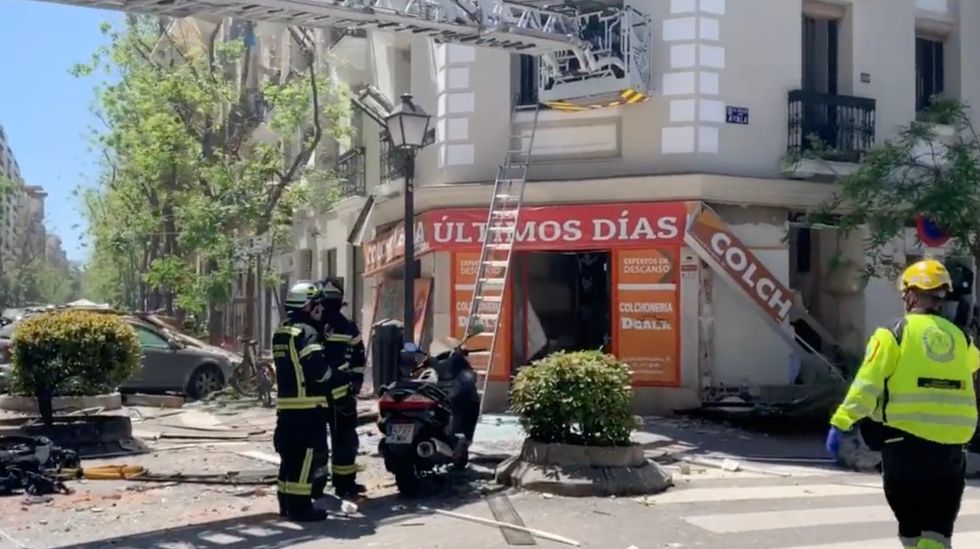 Emergency services attend the scene
Twitter/EmergenciasMad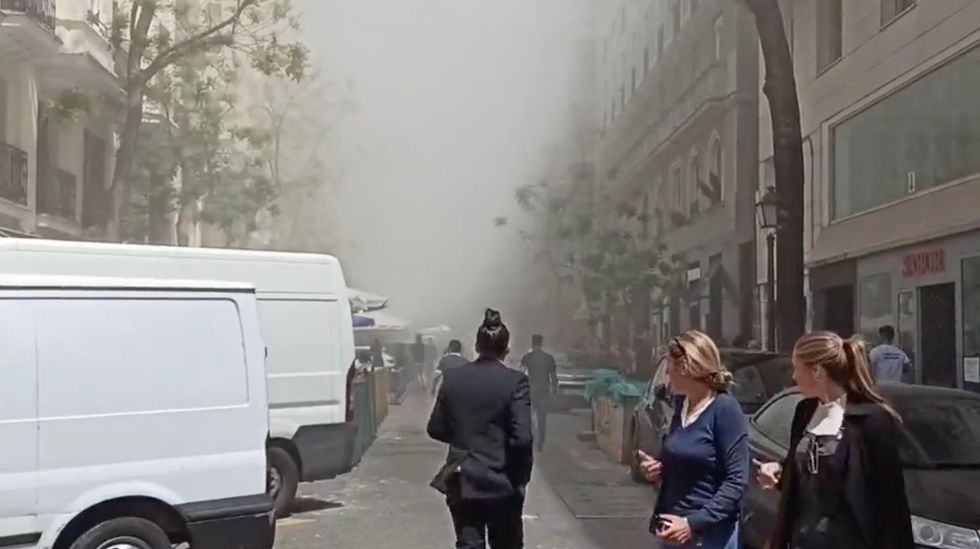 Smoke billowed across the city
Reuters
Firefighters from the Madrid City Council are already at the scene to remove debris and to check for any injuries.
It has been reported by the regional emergency coordination centre, Emergencies Madrid, that Madrid's specialised emergency system, SAMUR has already attended to 17 people with injuries.
Four of those have been transferred to hospitals, one of them in a serious condition.
A spokesman for the regional emergency coordination centre said in a tweet: "There has been an explosion in Ayala Street.
"Firefighters, paramedics and police are working in the area. Avoid the area to facilitate the movement of vehicles."
Madrid Police has deployed its air support section to work with drones.