By Luke Ridley
Published: 31/01/2022
-
18:13
Updated: 31/01/2022
-
18:15
New legislation will be the "toughest sanction regime against Russia we have ever had", Foreign Secretary Liz Truss told MPs.
Making a Commons statement, she said: "Today I am setting out readiness to act. We will be laying legislation before the House that will significantly strengthen our hand in dealing with Russia's aggressive action towards Ukraine.
---
"It will go further than ever before. Until now the UK has only been able sanction those linked to de-stabilisation of the Ukraine. This new legislation will give us the power to sanction a broader range of individuals and businesses."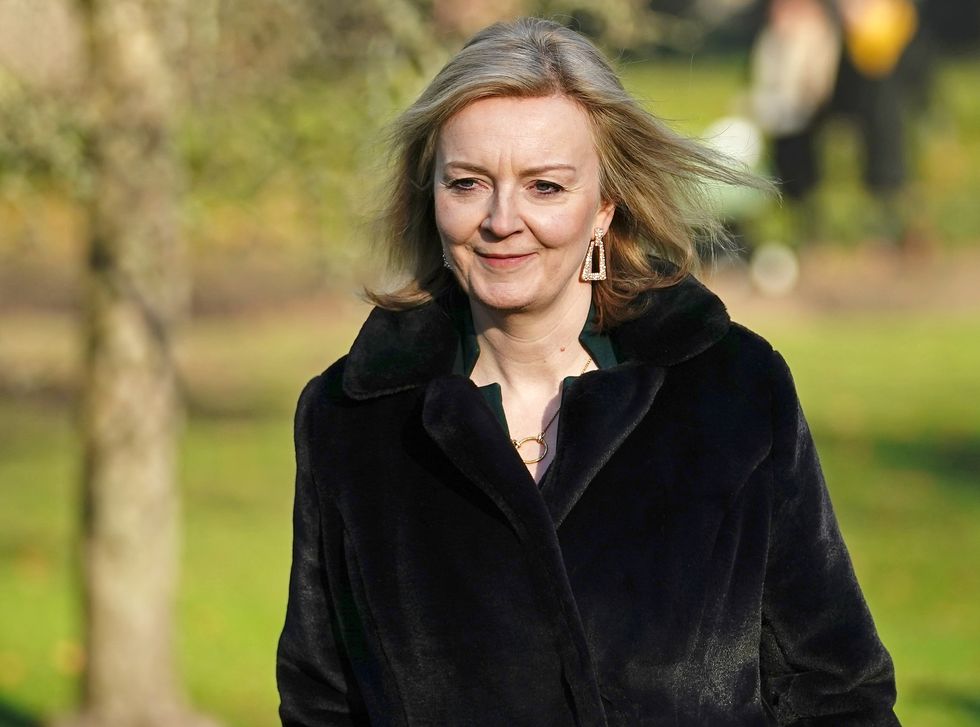 Foreign Secretary Liz Truss who will warn Vladimir Putin must "desist and step back" from war in Ukraine or risk being dragged into a prolonged conflict like the Soviet invasion of Afghanistan.
Aaron Chown
Liz Truss said: "We will be able to target any company that is linked to the Russian state, engages in business of economic significance to the Russian state or operates in a sector of strategic significance to the Russian state.
"Not only will we be able to target these entities, we will also be able to go after those who own or control them.
"This will be the toughest sanction regime against Russia we have ever had and it is the most radical departure in approach since leaving the EU. Those in and around the Kremlin will have nowhere to hide."
Liz Truss said those sharing responsibility for the Kremlin's "aggressive, destabilising action" could have their assets in the UK frozen under the new measures, telling the Commons: "No UK business or individual would be able to transact with them and, should they seek to enter the UK, they would be turned back.
"Laying this legislation now will enable us to act in concert with the United States and other partners rapidly, multiplying our collective impact.
"We will use these new powers in a targeted manner designed to damage the interests of those who bear the greatest responsibility for Russia's actions and exert the greatest pressure to change course.
"I will not say now exactly who we may target or with what measure, but Moscow should be clear that we will use these new powers to maximum effect if they pursue their aggressive intent towards Ukraine. Nothing is off the table.
"We have no quarrel whatsoever with the Russian people, only with the policies pursued by its leader. It is time for the Kremlin to step back from the brink, to de-escalate and enter into meaningful dialogue.
"If they do not they should be in no doubt we will be ready to use the powers I have set out today to maximum effect."
"Golden" UK visas for Russian millionaires with links to Vladimir Putin will be reviewed before April 5, the Foreign Secretary has said.
Labour shadow defence minister Stephen Kinnock said: "The Government said six months ago it was finalising its report into how more than 700 Russian millionaires were fast-tracked for British residency via a so-called golden visa scheme.
"Can the Foreign Secretary tell the House when this long overdue report is going to be published?
"And does she agree with me that the reason for the delay relates directly to the £400 million that has been donated to the Conservative Party by seven individuals who have deep and highly dubious links to the Kremlin?"
Liz Truss replied: "We are reviewing the Tier 1 visas that we have granted before April 5 and I am sure the Home Secretary will have further to say about that in due course."