Published: 20/10/2022
-
10:59
Updated: 20/10/2022
-
11:51
Liz Truss is meeting with the chair of the 1922 Committee of backbench Conservatives Sir Graham Brady, Downing Street has said.
GB News Political Corespondent Tom Harwood said that the meeting between the pair was at the request of the Prime Minister.
---
While a Downing Street source said Ms Truss invited Sir Graham to No 10 as part of a "taking the temperature" exercise, gauging the mood of Tory MPs.
Downing Street added that Ms Truss acknowledges a "difficult day" in her premiership on Wednesday amid chaotic scenes in the Commons and Tory MPs in open revolt but wants to push on as Prime Minister.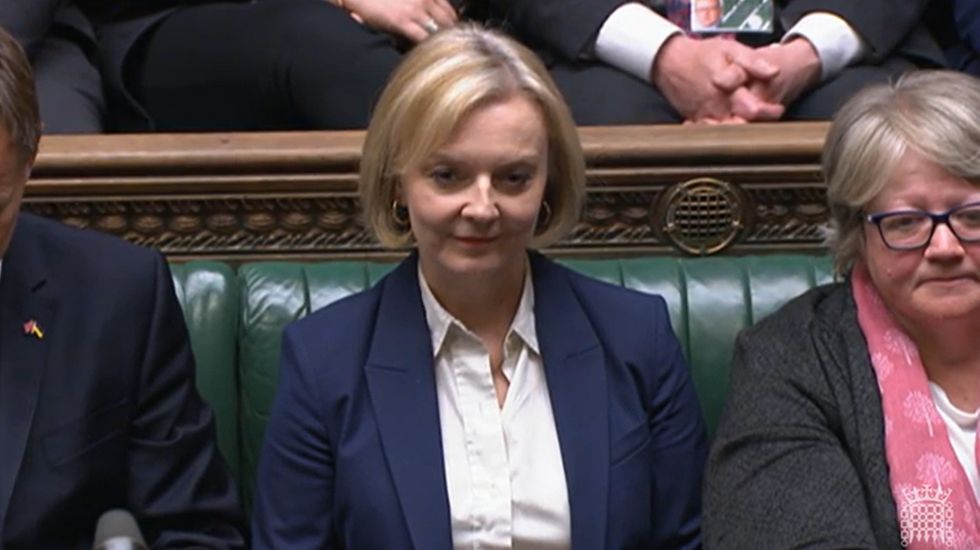 Liz Truss
House of Commons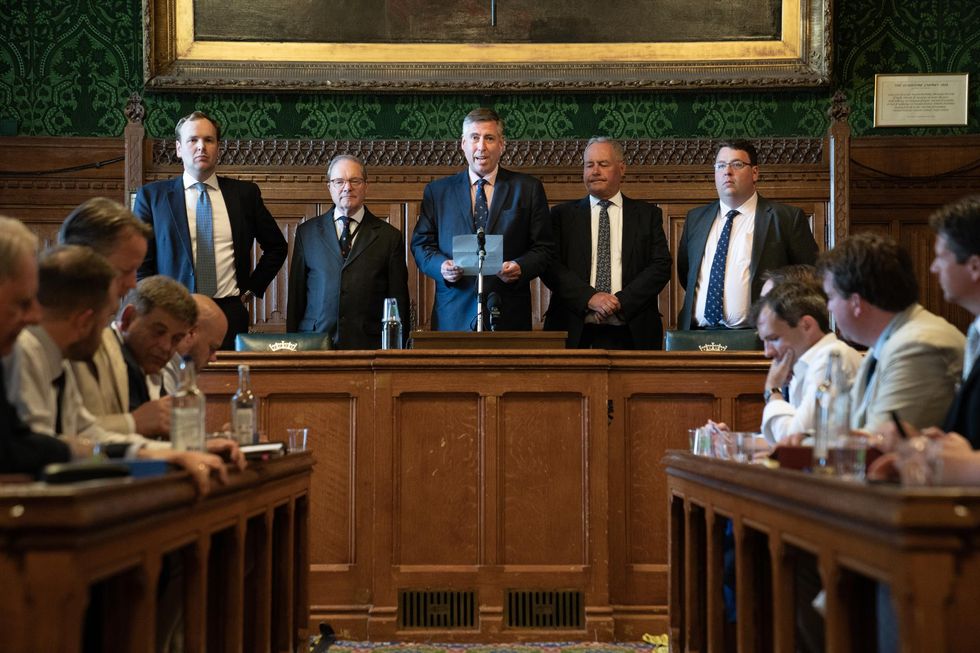 Sir Graham Brady (third from left)
Stefan Rousseau
The Prime Minister's official spokesman said: "The Prime Minister acknowledges yesterday was a difficult day and she recognises the public wanted to see the Government focussing less on politics and more on delivering their priorities.
"That is also what the Prime Minister wants.
"You saw her take action yesterday and make a number of difficult decisions. She ensured the public can take confidence in the importance of the ministerial code, she provided reassurance to pensioners worried about the rising cost of living.
"And she took further steps on safeguarding energy security. She's also working with the Chancellor on delivering economic stability and growth."
Downing Street has denied that there is any change to Liz Truss's plan to stay in No 10 beyond the fiscal plan on October 31.
Asked the question, the Prime Minister's official spokesman told reporters: "No plans for any change.
"The Prime Minister will continue beyond the 31st".
A dozen Conservative MPs have now called for Ms Truss to resign.
Thursday morning saw six Tories – Sir Gary Streeter, Sheryll Murray, Miriam Catets, Steve Double, Henry Smith and Matthew Offord – add their voices to calls for the Prime Minister to step down.
They joined Crispin Blunt, who became the first Tory MP to publicly call for Ms Truss to resign on October 16, and five others who had already made their declarations before the chaotic scenes in the Commons on Wednesday night.