Published: 25/10/2022
-
10:42
Updated: 25/10/2022
-
12:42
Outgoing Prime Minister Liz Truss has arrived at Buckingham Palace with her husband Hugh O'Leary and their daughters, Frances, 16, and Liberty, 13, for Ms Truss' final audience as premier with the King.
She was greeted by Sir Clive Alderton, principal private secretary to the King and Queen Consort, and the monarch's Equerry, Lieutenant Colonel Jonny Thompson.
---
The head of state and Ms Truss met in the palace's 1844 Room, where the former Tory Party leader offered her resignation.
In a statement shortly after Ms Truss's arrival, Buckingham Palace said: "The Right Honourable Elizabeth Truss MP had an Audience of The King this morning and tendered her resignation as Prime Minister and First Lord of the Treasury, which His Majesty was graciously pleased to accept."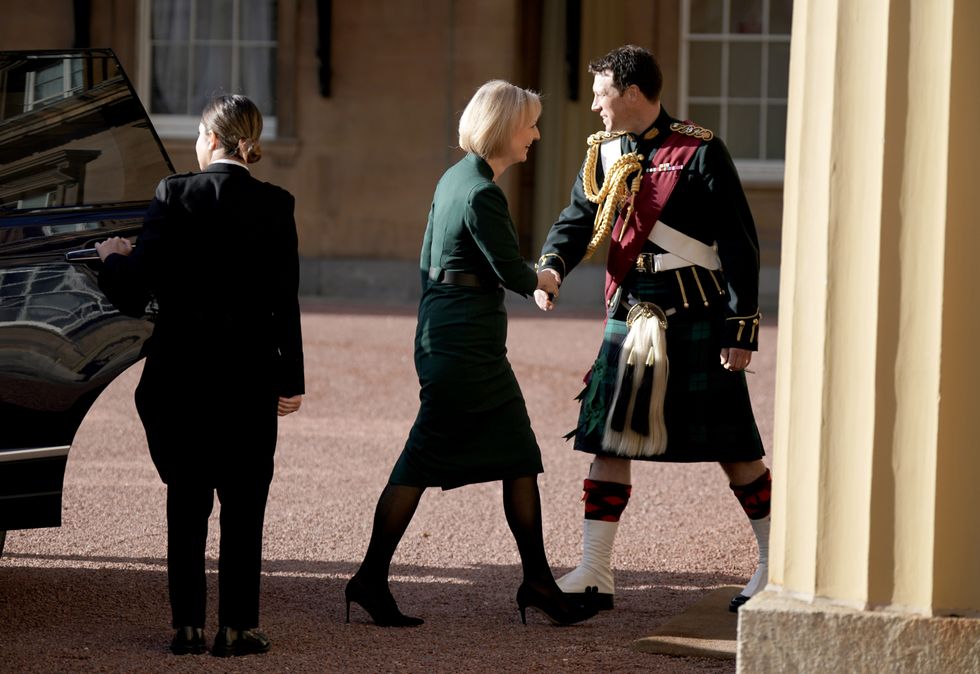 Liz Truss has arrived at Buckingham Palace
Yui Mok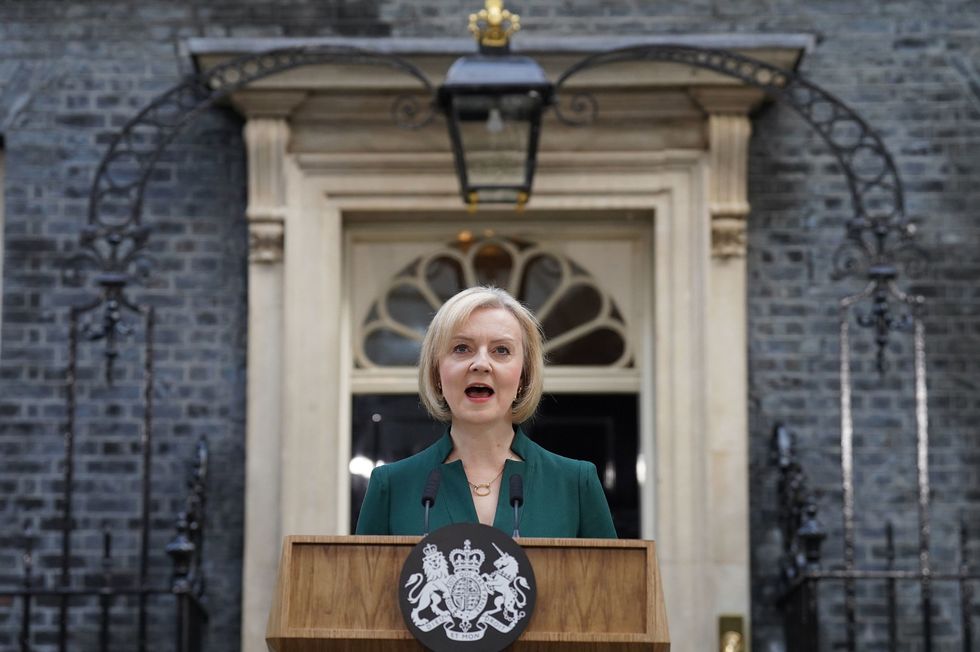 Liz Truss gave her final speech outside 10 Downing Street earlier on Tuesday
Stefan Rousseau
Ms Truss's family are expected to join her towards the end of the audience.
Following convention, the politician will leave the palace via a private route.
During her final speech outside 10 Downing Street earlier on Tuesday, Ms Truss stressed the need to be "bold" as she made her final speech as Prime Minister before power is handed over to new Tory leader Rishi Sunak.
After seven chaotic weeks as Prime Minister, Ms Truss spoke on Tuesday of the need to praise tax cuts and celebrate reversing the national insurance hike imposed by Mr Sunak when he was chancellor.
She warned that the nation continues to "battle through a storm" but insisted she believes that "brighter days lie ahead".
She then travelled to Buckingham Palace to formally tender her resignation to the King after just 49 days in office, making her the shortest-serving Prime Minister in history.
Speaking from Downing Street, Ms Truss said: "From my time as Prime Minister I'm more convinced than ever that we need to be bold and confront the challenges we face."
"We simply cannot afford to be a low-growth country where the Government takes up an increasing share of our national wealth and where there are huge divides between different parts of our country. We need to take advantage of our Brexit freedoms to do things differently."
She cited one of these benefits as "lower taxes, so people keep more of the money they earn", before wishing Mr Sunak "every success, for the good of our country".
In the speech lasting three minutes and seven seconds, Ms Truss quoted Roman philosopher Seneca to say: "It is not because things are difficult that we do not dare. It is because we do not dare that they are difficult."
Ms Truss thanked her family and her short-lived Downing Street team during the speech in front of a relatively small crowd of supporters that included her daughters Frances and Liberty, husband Hugh O'Leary and Deputy Prime Minister Therese Coffey.
"We continue to battle through a storm but I believe in Britain, I believe in the British people and I know that brighter days lie ahead," she ended her speech by saying.