By Tom Evans
Published: 12/09/2022
-
10:41
Updated: 12/09/2022
-
11:33
The new monarch accepted addresses of condolence from the House of Lords and the House of Commons at the ancient venue.
He then made a speech, as the King leads the country's mourning of Queen Elizabeth II.
---
The King quoted Shakespeare in a tribute to his mother, as he addressed Parliament for the first time since becoming monarch.
He said: "As Shakespeare said of the earlier Queen Elizabeth, she was a pattern to all princes living."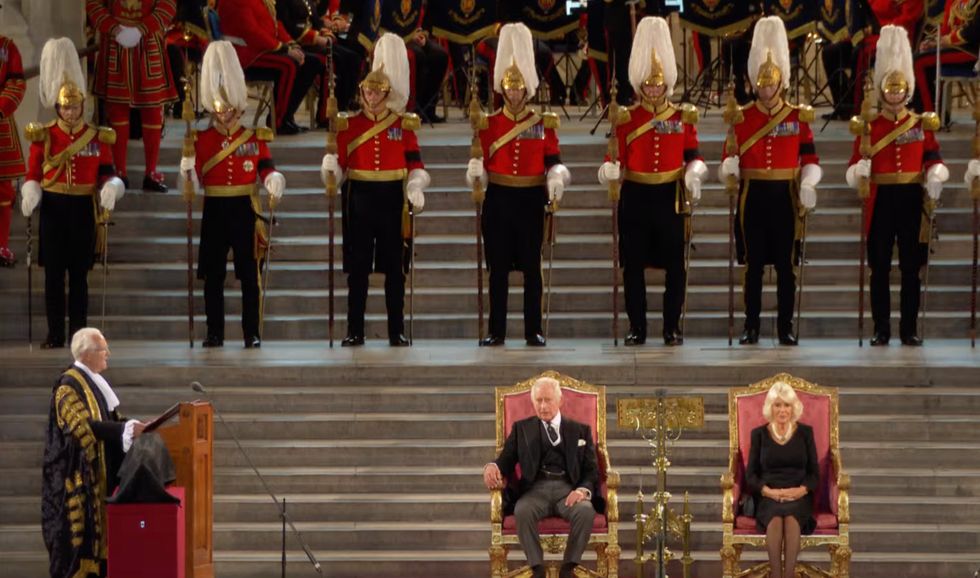 King Charles III and Queen Consort Camilla in the ancient venue
POOL
In reply to addresses from both Houses of Parliament, Charles said: "Parliament is the living and breathing instrument of our democracy.
"That your traditions are ancient we see in the construction of this great hall and the reminders of mediaeval predecessors of the office to which I have been called and the tangible connections to my darling late mother we see all around us".
He concluded his first formal address to Parliament as King by saying: "We gather today in remembrance of the remarkable span of the Queen's dedicated service to her nations and peoples.
"While very young, Her late Majesty pledged herself to serve her country and her people and to maintain the precious principles of constitutional government which lie at the heart of our nation.
"This vow she kept with unsurpassed devotion. She set an example of selfless duty which, with God's help and your counsels, I am resolved faithfully to follow."
Following the King's address, the audience stood and the national anthem was sung in Westminster Hall.
The King and Queen Consort then departed, followed by the Lords and Commons Speakers.
It came as police flanked the road in Parliament Square, which was shut down to traffic while crowds and reporters lined the pavements.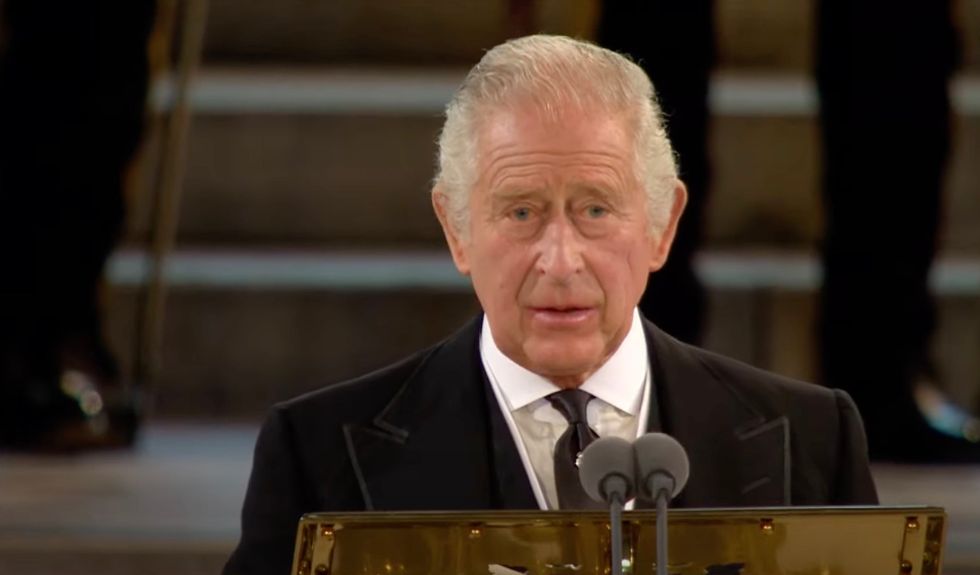 King Charles III speaking in Westminster
POOL
People erupted into cheers with many raising their phones to take photos and videos as the King's motorcade arrived and drove into the gates.
The Lords Speaker, Lord McFall of Alcluith, began the ceremony as he read out an address on behalf of peers.
Commons Speaker Sir Lindsay Hoyle followed, reading an address on behalf of MPs.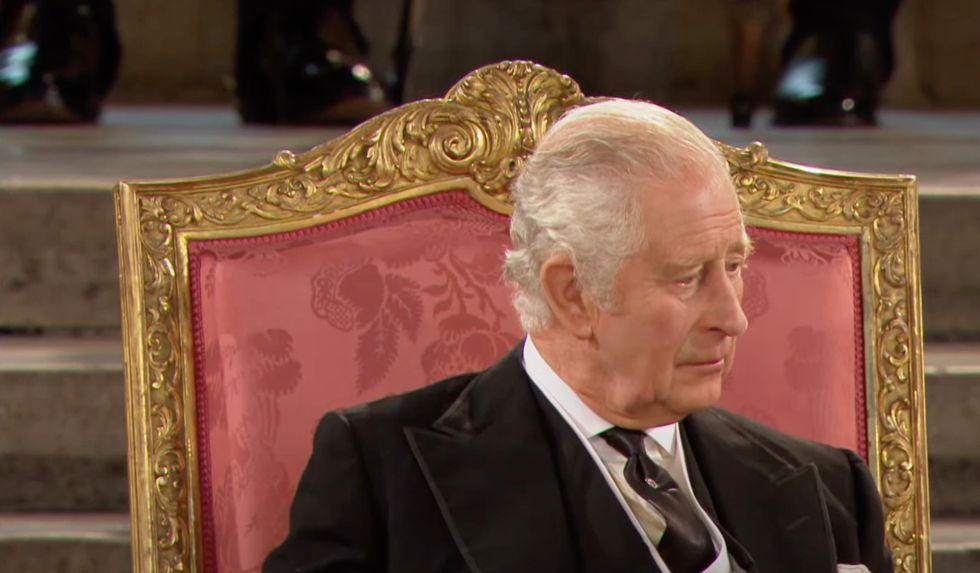 King Charles III in Westminster on Monday
POOL