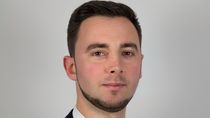 By Dan Falvey
Published: 14/05/2023
-
10:49
Updated: 14/05/2023
-
15:02
Archbishop of Canterbury Justin Welby should "stay out of politics", according to former Australian High Commissioner to the United Kingdom George Brandis.
He criticised senior clergyman after he attacked the Government's migration policy in the House of Commons earlier this week.
---
In a debate in the House of Lords on Wednesday the Archbishop described the Government's flagship illegal migration bill as "morally unacceptable" and said it would "damage the UK's interests and reputation at home and abroad".
Appearing on The Camilla Tominey Show on GB News, Brandis took aim at Welby as he accused him of failing to side with the Government in standing up to people smugglers.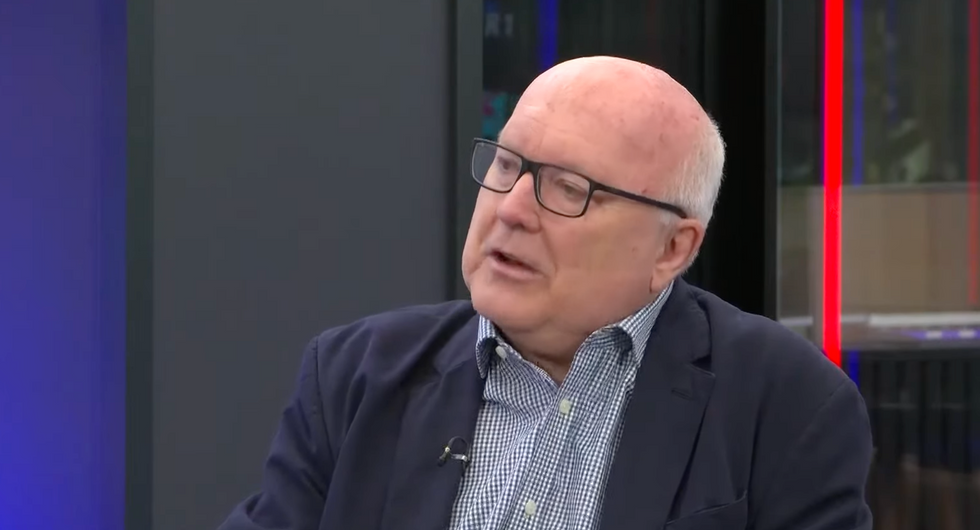 George Brandis hit out at the Archbishop's intervention
GB News
"The Archbishop of Canterbury, who is of course a good man, I do think it's wise that senior clergymen stay out of politics frankly," he said.
"Let's call this for what this is, it's people smuggling.
"And people smuggling is one of the most evil and insidious forms of international crime.
"And it really annoys me that people, including good people like the Archbishop of Canterbury, approach this as if it was something other than the UK Government to deal with this evil crime of people smuggling.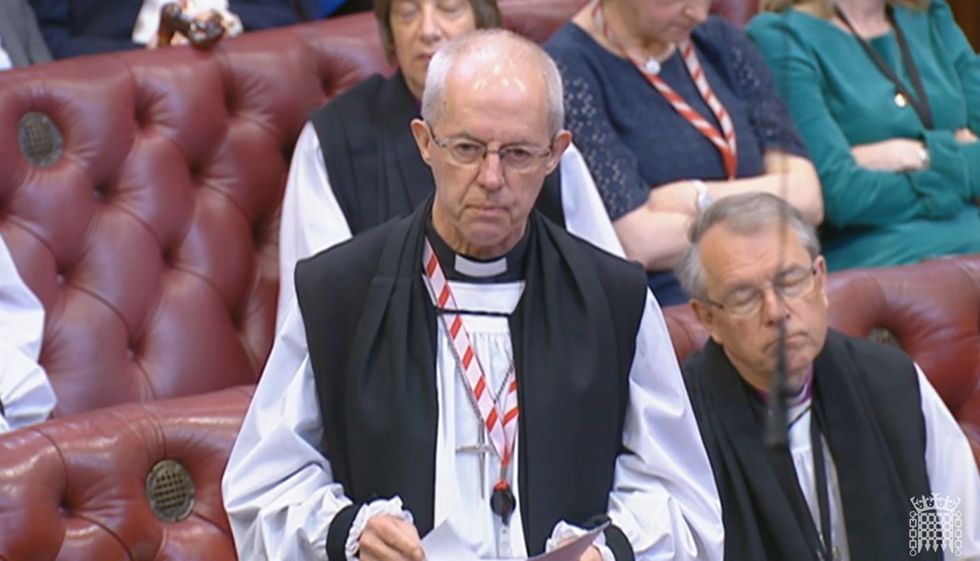 Justin Welby criticised the Government in the House of Lords on Wednesday
PA
"The way to deal with people smuggling, the way it worked in Australia, is to put the people smugglers out of business. And the way you put the people smugglers out of business is to ensure that they do not have a product to sell."
He highlighted that Australia had seen similar opposition to its immigration policy when it introduced off-shore processing centres in 2012.
However, the former politician said that despite the outrage at the time, the policy first introduced by the Liberal Party was now agreed on across the political spectrum.

Brandis said: "The Labor party, which was then the opposition, was shamed into doing a U-turn and adopting it so that it is now the bipartisan policy of Australian governments of both sides of Australian politics."
While he said that he did not have enough information about the UK's Rwanda policy to comment on the scheme specifically, the 65-year-old said that he was convinced off-shore processing was the best way to end the migrant crisis in the English Channel.
"When somebody comes to a country claiming to be a refugee, the obligation of that country is not to settle them, it's not to return them to the place from which they claim they were fleeing persecution," he said.
"And that obligation can be discharged either in the country to which they come, or in another country."