Published: 07/06/2022
-
17:39
Updated: 14/02/2023
-
11:07
Protesters who dig makeshift tunnels could face jail time under a new law announced by the Home Secretary.
An amendment to the Public Order Bill will make it a criminal offence to cause serious disruption by creating and occupying tunnels, and will criminalise those found to be going equipped to create these tunnels, which have been used by anti-HS2 campaigners and climate group Just Stop Oil.
---
The Home Office said the makeshift tunnels were "death traps … filled with lethal levels of carbon monoxide and dioxide" that pose a risk to those inside and to rescuers.
Digging these tunnels will have a proposed new maximum sentence of three years' imprisonment and an unlimited fine.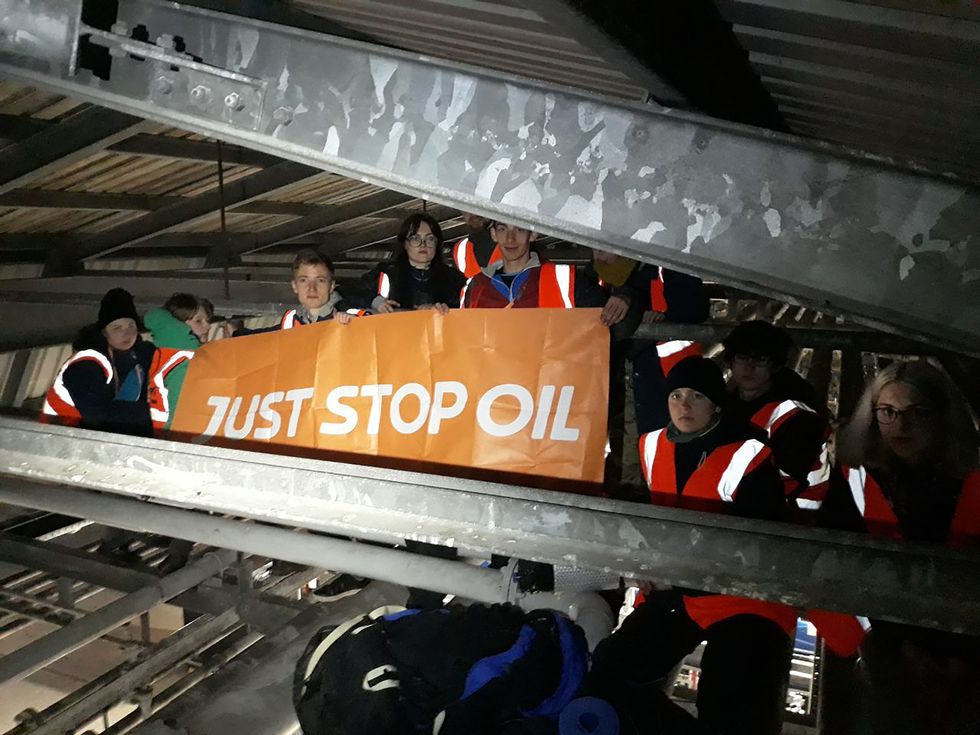 Just Stop Oil protesters
Just Stop Oil
In a bid to stop the HS2 works, protesters tunnelled at Small Dean in Buckinghamshire in 2021 and the Home Office said this added more that £4 million to the cost of the project.
Another amendment to the Bill will extend the powers of the British Transport Police and Ministry of Defence Police to manage public assemblies.
Home Secretary Priti Patel said: "This country will not be held to ransom by so-called activists unconcerned about putting the lives of others in danger.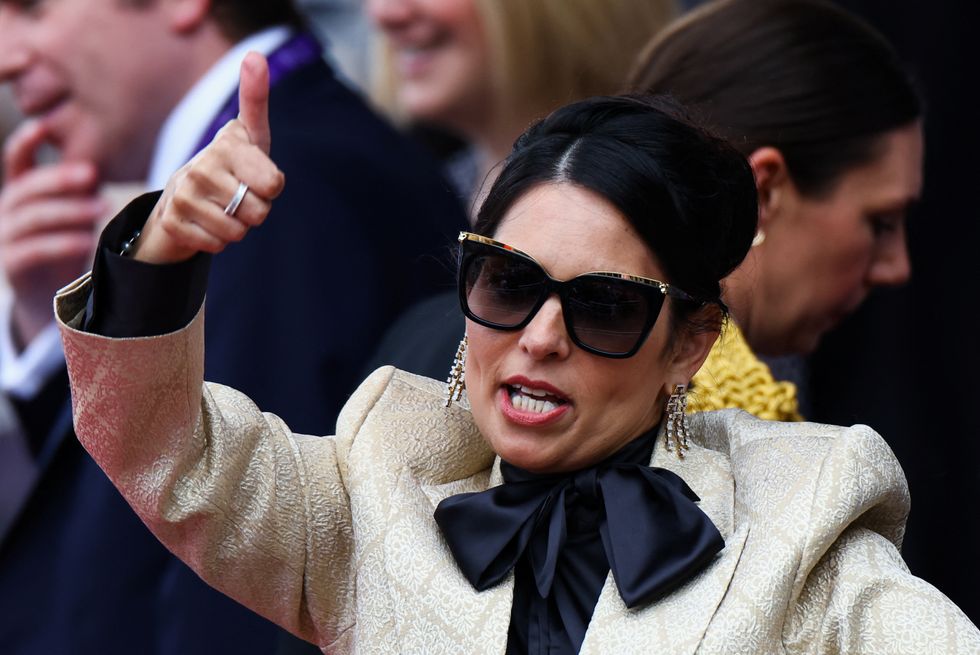 British Home Secretary Priti Patel shows a thumb-up as she attends the BBC Platinum Party at the Palace
HANNAH MCKAY
"These death traps don't just put lives at risk, they divert precious police resources away from where they are needed most.
"These measures will give our police the powers they need to crack down on this lawlessness and continue to make our streets safer."
The move comes after recent changes to the Bill which created new criminal offences of "locking on" and going equipped to "lock on" to other people, objects or buildings in order to cause "serious disruption", with a maximum penalty of up to six months' imprisonment, an unlimited fine, or both.
A new offence of interfering with key national infrastructure – such as airports, railways and printing presses – was also introduced and carries a maximum sentence of 12 months in prison, an unlimited fine, or both.
It also became illegal to obstruct major transport works, such as the HS2 high-speed rail link, again punishable by up to six months in prison, an unlimited fine, or both.
The Public Order Bill has been accused by critics of being an attempt to encroach on the right to protest and was likened to the oppressive tactics used by the regime of Russian President Vladimir Putin to control dissent.
The Home Secretary dismissed the comparison as "wrong" and "misguided", and said the changes were "to protect the public from serious disruption of their daily lives caused by harmful protests".