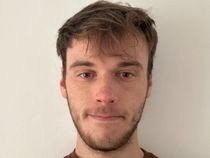 The Premiership final at Twickenham was brought to a halt by a Just Stop Oil protester who stormed the pitch during the first-half.
The individual ran towards the middle of the pitch throwing orange smoke.
---
He was met with mass disapproval as the crowd made their feelings known with a chorus of boos.
He was thrusted out of the stadium by security, much to the delight of spectating crowds.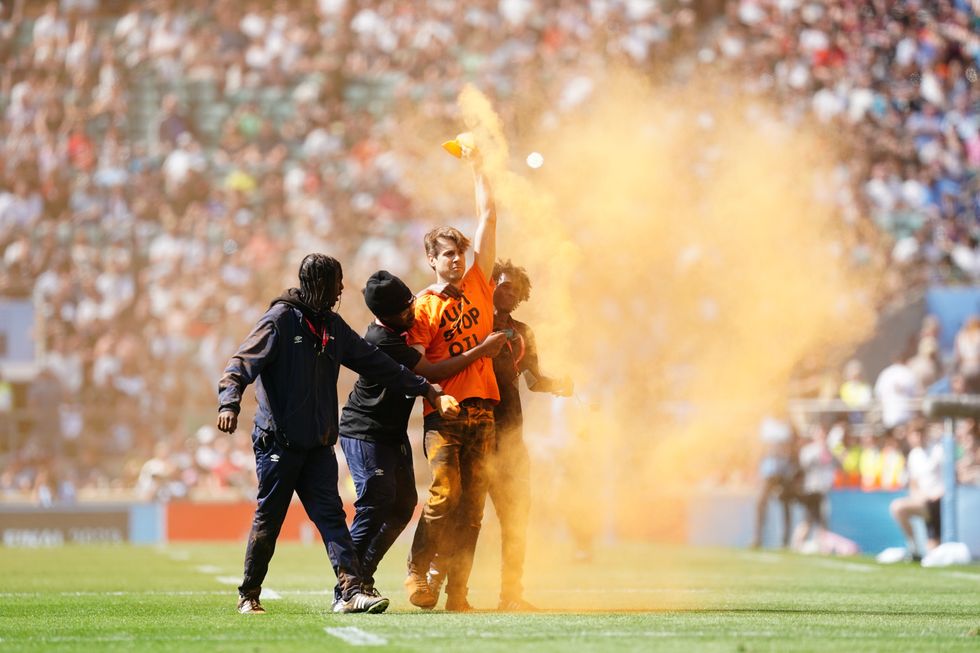 Just Stop Oil wreak havoc again
PA
BT Sport opted to cut away from the protester as he proceeded to wreak havoc on the pitch with the game tied at 6-6.
Orange smoke remained visible from the wide shot adopted by the broadcasters, but the green surface appeared unaffected by the bizarre event.
A statement from Just Stop Oil said the men involved in the protest were Dr Patrick Hart, 37, a GP from Bristol and Sam Johnson, 40, a construction worker from Essex.
"Two Just Stop Oil supporters have disrupted the Gallagher Premiership Rugby final," read the statement.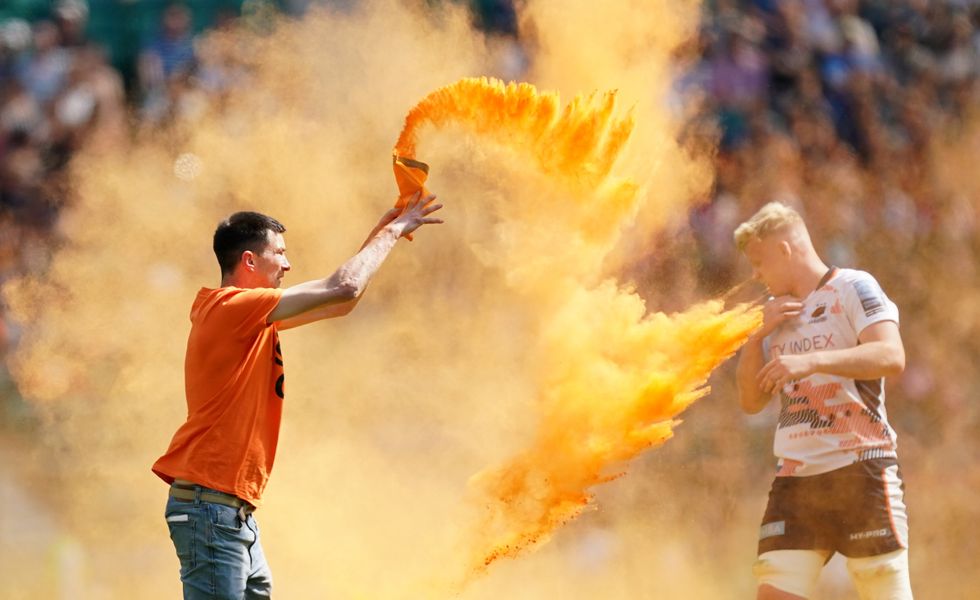 Just Stop Oil have sparked controversy with their protest methods
PA
"They are demanding a halt to any new licences for oil, gas and coal projects in the UK."
The statement also outlined the pair's reasons for taking part.
Hart said: "I am doing this because it's my duty as a doctor. The climate crisis is the greatest health crisis humanity has ever faced.
"People are dying now and more will die every day unless we stop new oil, gas and coal.
"In the same way the tobacco companies lied to us that tobacco was safe, the scrum of fossil fuel companies and corrupt politicians have been lying to us. They are keeping us addicted to fossil fuels, even though they know it's killing us.
"I am not prepared to let them get away with mass murder. We are ordinary people. We are the doctors and nurses who care for you when you are sick. I call on everyone to come and join us in the streets and be on the right side of history."
Johnson said: "I took action today simply because we have run out of time. We've got to tackle this now.
"We have known for longer than I've been alive what would happen if we kept burning fossil fuels and now we are seeing this catastrophe unfold in real time. The whole world knows that licensing new fossil fuel projects in 2023 will cause the deaths of millions of people.
"We are at the greatest crossroads humanity has ever faced and unless we act now we will lose everything we have ever cared about. I have a nephew who is seven years old, who I love to bits, and as long as I have breath in my lungs I will fight to protect his future."
A statement from Twickenham Stadium read: "Twickenham Stadium can confirm two people have been arrested and this is now a police matter.
"We would like to thank our stewarding team who acted decisively and swiftly."