By Anna Fox
Published: 07/06/2022
-
13:53
Actor Johnny Depp was spotted indulging in a curry at an Indian restaurant in Birmingham, surprising waiters and members of the public.
The 58-year-old actor has been supporting English guitarist Jeff Beck on tour, appearing at venues across the UK.
---
Depp won his defamation lawsuit against his ex Amber Heard last week, resulting in a sum of £8.2million in damages being awarded to the actor.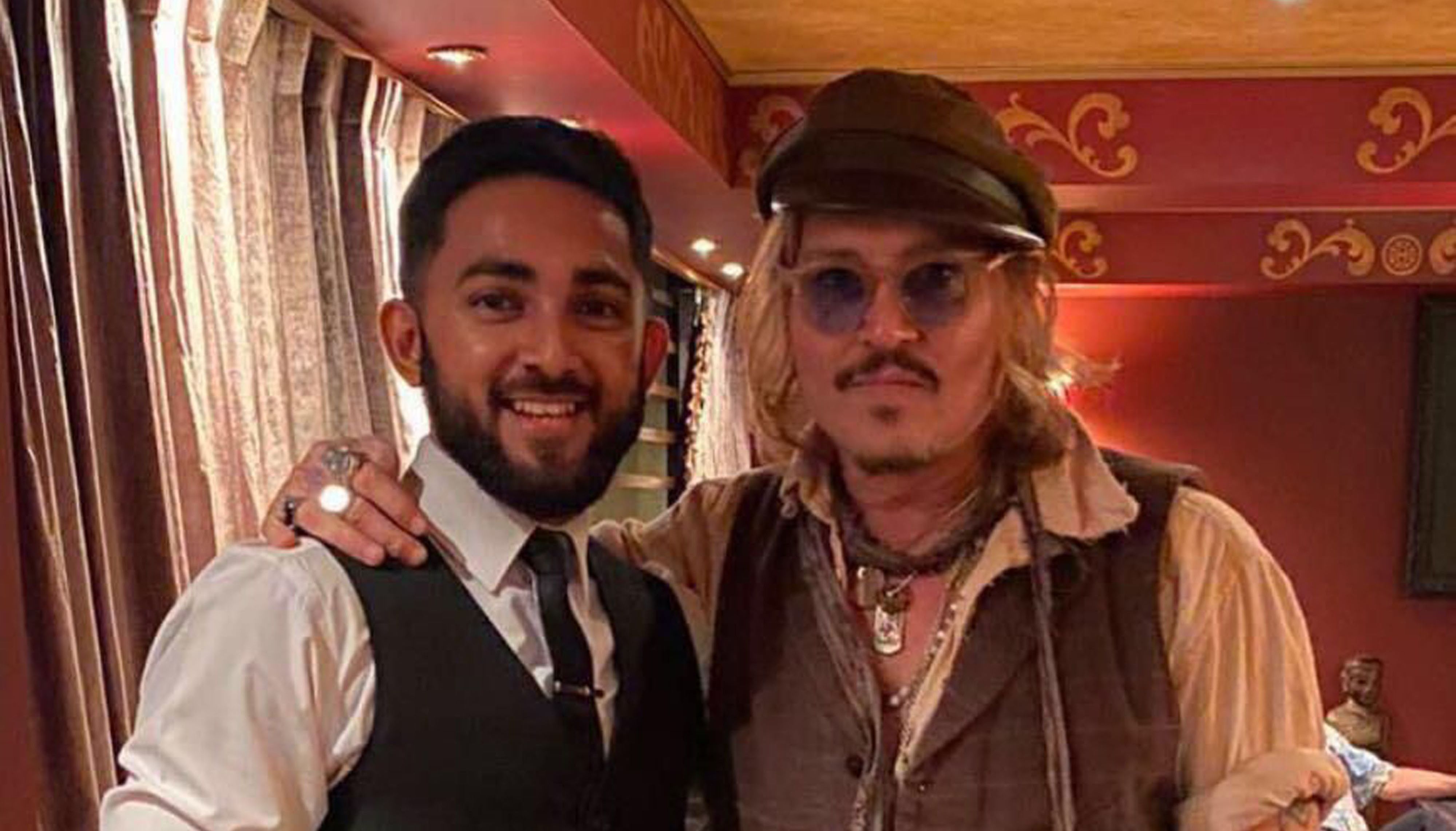 Johnny Depp Varanasi curry house in Birmingham on Sunday night
Mo Hussain
In a report by the Daily Mail, Depp and Beck accumulated a bill of £50,000 at the Indian restaurant, ordering a vast selection of dishes, cocktails and Rose champagne.
The Pirates of the Caribbean star has already accompanied Beck in Gateshead and the Royal Albert Hall. A joint album by the pair is expected in due course.
Mo Hussain, Operations Manager for the Indian restaurant Varanasi, said Depp's security team called to ask if they could look around the venue on Sunday and then booked every table out for the evening.
The performing pair arrived at the curry house, accompanied by over 20 members of their tour crew, tucked into a three-course dinner of chicken tikka shashlik, vegetable samosas and a king prawn starter.
Mr Hussain added how Depp was "very humble" and "stayed to talk and greet everyone".
Tour crew tucked into butter chicken, paneer tikka masala, lamb karahi and king prawn bhuna, as a main course.

All the food was accompanied by nans, rice and salad.
Veering away from traditional Indian desserts, Depp finished off his meal with panna cotta and cheesecake.
Mr Hussain commented on hosting Depp boosted their weekly income, taking more than the "busiest night of the week, which is a Saturday" when over 400 diners descend on the venue.