Published: 15/04/2022
-
09:24
US President Joe Biden turned around on stage with no one behind him and shook hands with thin air after he finished a speech on the nation's supply crisis on Thursday.
The embarrassing moment came after the 79-year-old claimed in his address that he had served as a "full professor" at the University of Pennsylvania, despite never having taught a class there.
---
The handshake blunder, caught on tape, showed the president turning to his right when he extended his hand and appeared to mumble something.
After a moment, he realised there was no one there and walked off the platform to music.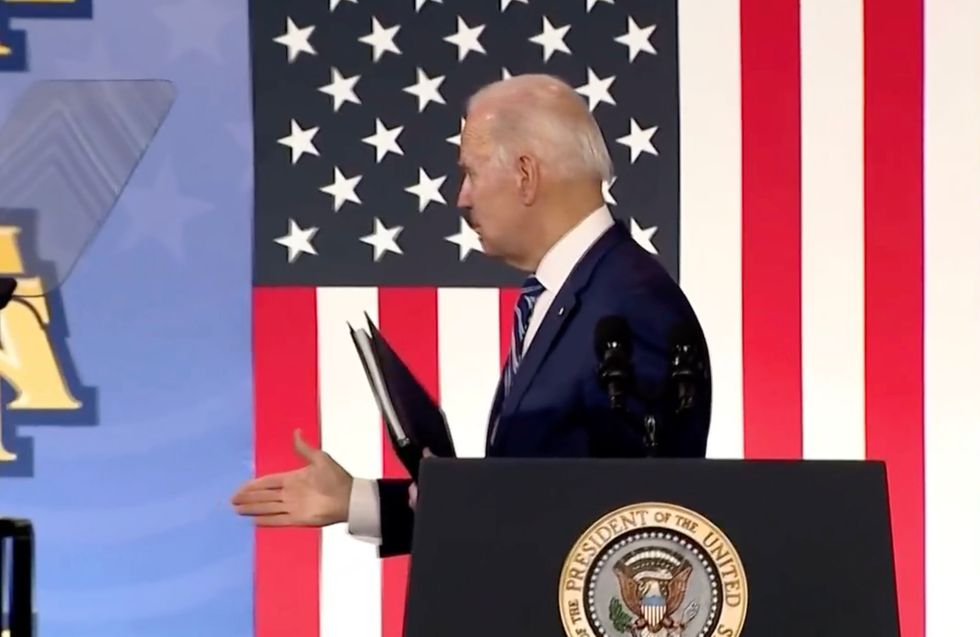 US President Joe Biden shakes hands with the air
Reuters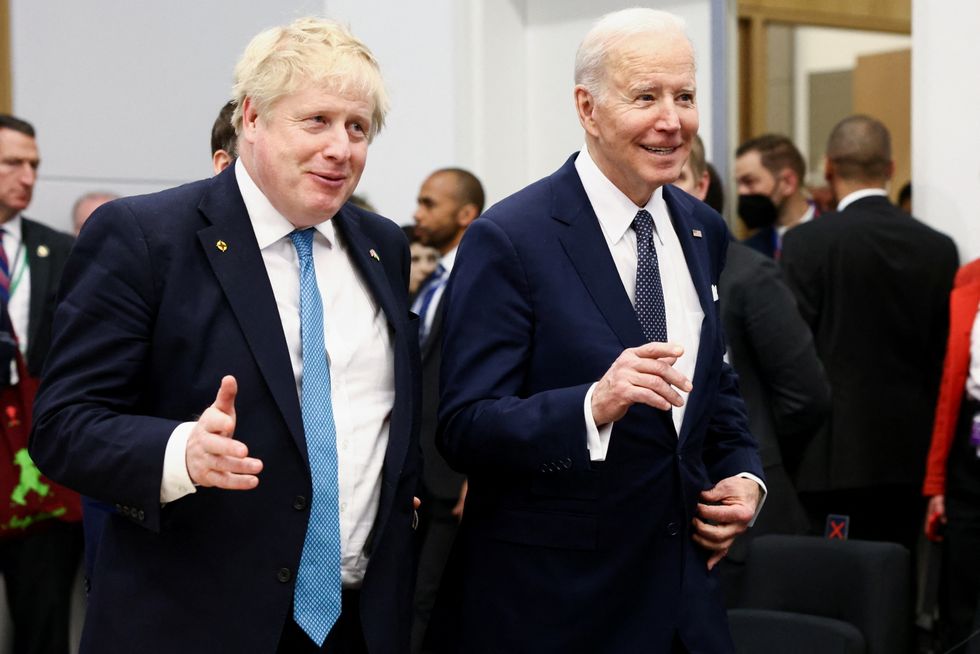 Prime Minister Boris Johnson and US President Joe Biden
Henry Nicholls
This is just the latest in a series of blunders made by the president.
Harmeet Dhillon, former vice chairwoman of the California Republican Party said on Twitter: "Where are the White House and Biden family handlers whose job it is to make him look good?"
Politician Robby Starbuck, who is running for Congress in Tennessee's upcoming Republican primary, remarked: "Oh man. The music makes it 10x worse.
"This man is unfit to be President. Period."
He confused Libya and Syria and in another, he mistakenly called Vice President Kamala Harris "president".
He also appeared to mix up Ukrainians with Iranians as Russia's war rumbles on.
Mr Biden's approval rating stand at 33 percent among American adults in a new poll released on Wednesday.
This is the second time Mr Biden has been rated this low in a Quinnipiac University Poll, with the first time occurring in January.