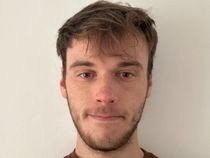 By Ben Chapman
Published: 28/09/2022
-
13:38
Updated: 14/02/2023
-
10:37
Resurfaced footage shows Mr Biden urging Americans facing an imminent hurricane threat to get vaccinated against Covid.
The footage has reemerged as Florida prepares for Hurricane Ian, a Category 4 storm that threatens to wreak havoc.
---
Mr Biden spoke to reporters in August 2021 to deliver a message to Americans who are in a "state where hurricanes often strike".
He said: "Let me be clear, if you're in a state where hurricanes often strike, like Florida, the Gulf Coast, or into Texas, a vital part of preparing for hurricane season is to get vaccinated now.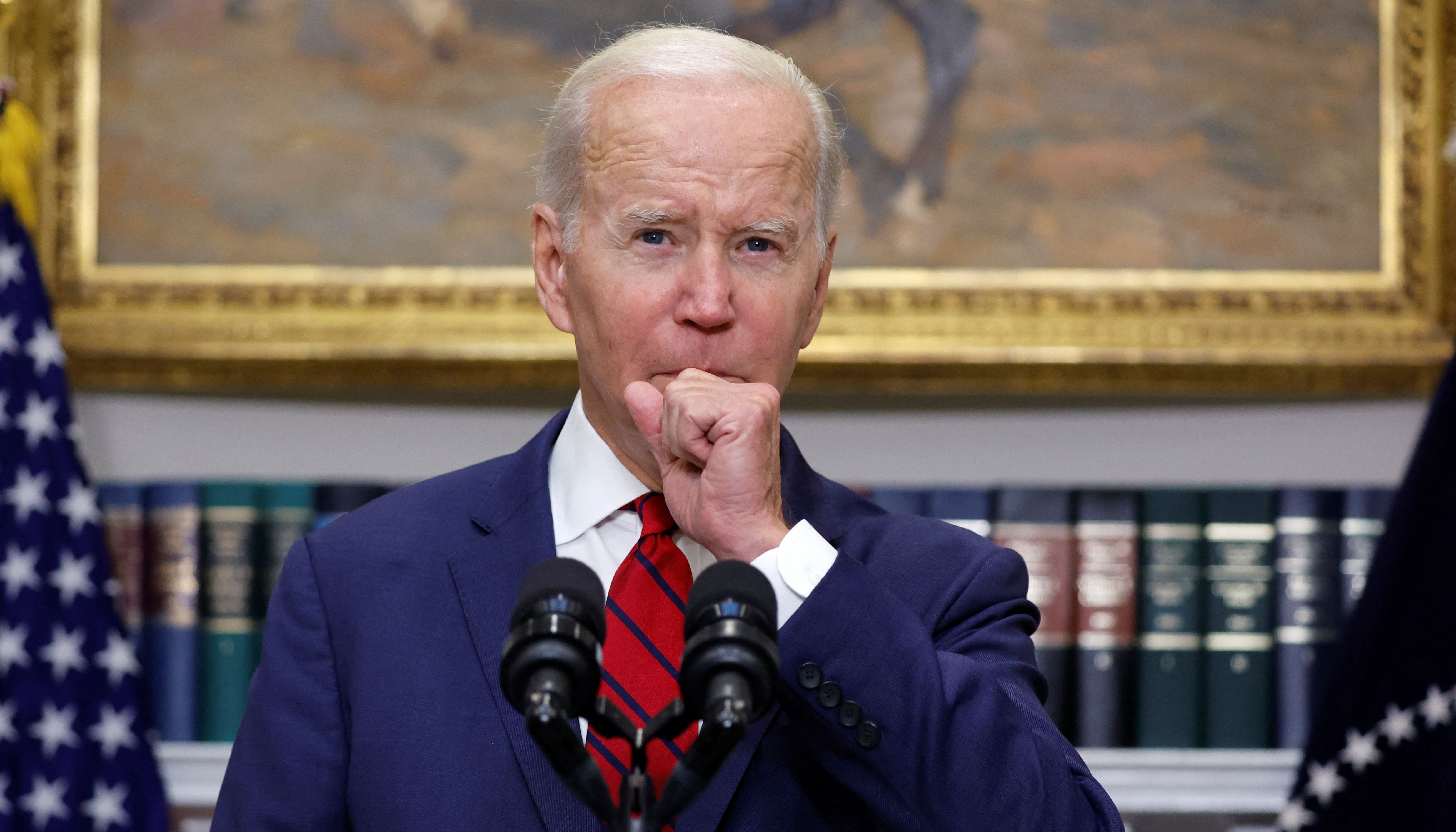 Joe Biden said 'everything is more complicated' if you're unvaccinated.
JONATHAN ERNST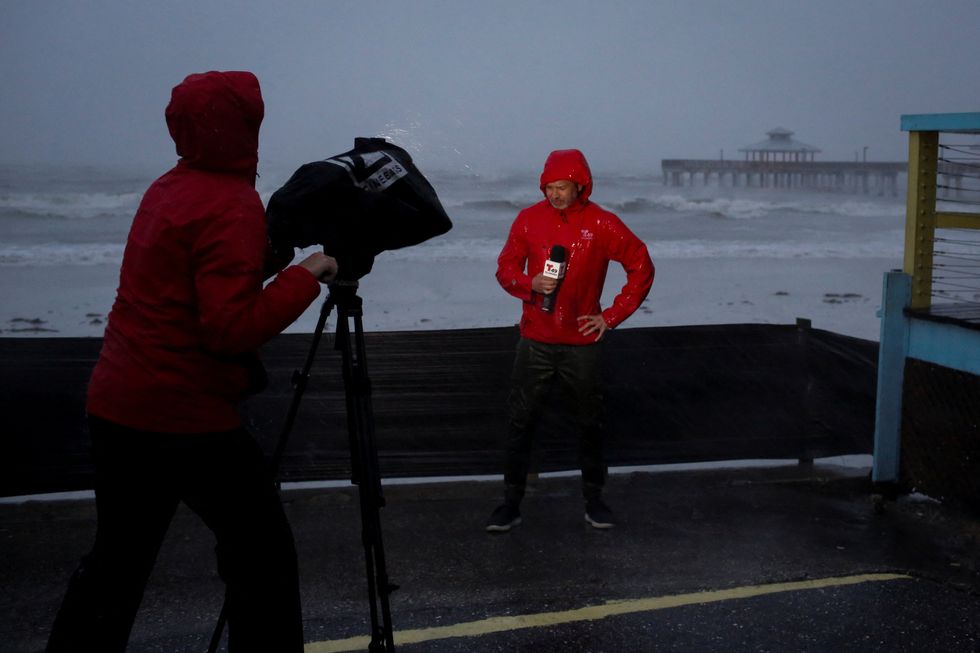 A TV crew broadcast from the beach at Fort Myers ahead of Hurricane Ian, in Fort Myers, Florida, U.S.
MARCO BELLO
"Everything is more complicated if you're not vaccinated when a natural disaster hits."
Millions have been told to evacuate ahead of the hurricane striking, after Cuba suffered a complete blackout from the effects of the storm.
Ianhas strengthened into an extremely dangerous Category 4hurricane, the US NationalHurricaneCenter said on Wednesday, adding later, however, that it was expected to weaken somewhat after reaching land.
In an update, the NHC putIan's location around 80 miles (130 km) southwest of Punta Gorda, Florida with maximum sustained winds of 155 miles per hour (250 km per hour).
Ianhammered Cuba on Tuesday and left the entire Caribbean island nation without power,and wasexpected to crash ashore into Florida on Wednesday evening south of Tampa Bay, somewhere between Sarasota and Naples.
The firsthurricaneadvisory on Wednesdayhad putIan's maximum sustained winds near 120 mph (195 km per hour), ranking it a Category 3, but said the storm was expected to strengthen.
By late Tuesday night, tropical storm-force winds generated byIanextended through the Florida Keys island chain to the southernmost shores of the state's Gulf Coast, the NHC said.
The NHC also issued storm surge warnings for much of western Florida's shoreline, predicting coastal flooding of up to 12 feet from wind-driven high surf.
"The time to evacuate is now. Get on the road," Florida's director of emergency management, Kevin Guthrie, said during a news briefing on Tuesday evening, urging residents to heed evacuation warnings.
Governor Ron DeSantis warned late Tuesday night that evacuation would become difficult for those who waited much longer to flee because increasing winds would soon force authorities to close highway bridges.