Published: 14/04/2022
-
21:01
Updated: 14/02/2023
-
11:48
Jim Davidson has been slammed for saying he's looking forward to watching women footballers lift their tops up in celebration.
Mr Davidson made the comments during a debate on Dan Wootton Tonight regarding whether Northern Ireland women's manager Kenny Shiels was right to be criticised for saying 'women are more emotional than men' after his team lost 5-0 to England earlier this week.
---
During the conversation, comedian and actor Mr Davidson said: "This is woke creeping in everywhere, let them girls get on. They've just been hammered 5-0.
"Talking of emotions, when someone scores a goal these guys run round like headless chickens and they whip their shirt off.
"Well, I'm looking forward to seeing that in women's football to tell you the truth."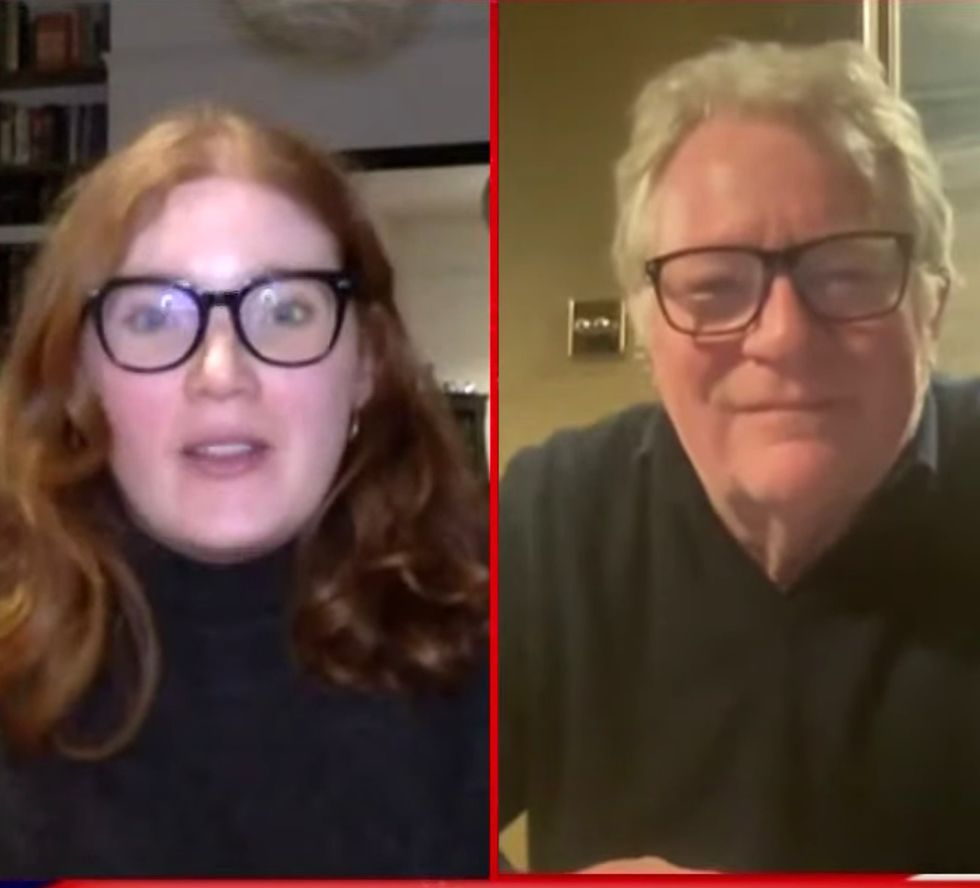 Jim Davidson was slammed by Ellen Whelan for the joke
GB News
The comments were slammed by journalist Ella Whelan.
Ms Whelan said: "My fellow panellists have been joking about women lifting their tops which isn't very funny.
On the incident involving Mr Shiels, Mr Davidson said: "Well I think it's all part of this cancel culture, he's said what he thought, his opinion.
"He's just been beaten 5-0, the girls that turned out have sat there and talking about emotional problems and mental problems on the pitch.
"So he's said something, it's upset someone who's a bit woke and they said you better go on and apologise and I think it's a bit sad.
"Someone is just stirring it up. Of course women are no more emotional than men. I've seen Ian Wright cry on the pitch when he played at Charlton."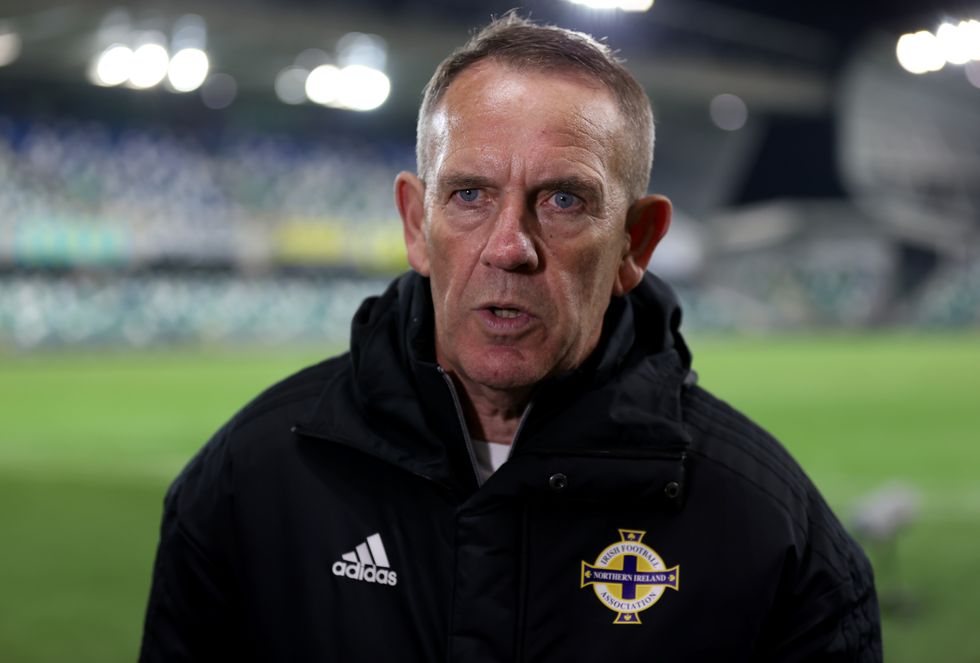 Northern Ireland manager Kenny Shiels was criticised for his comments about women
Liam McBurney
Mr Shiels was forced to apologise for his comment after receiving criticism from many across the football world, including legendary forward Ian Wright.
He said: "I wish to apologise for my comments made in the post-match press conference last night. I am sorry for the offence that they have caused.
"Last night was a special occasion for the women's game in Northern Ireland and I am proud to manage a group of players who are role models for so many girls, and boys, across the country.
"I am an advocate for the women's game and passionate about developing opportunities for women and girls to flourish."
After seeing his team concede four goals inside 27 minutes, Mr Shiels said on Tuesday: "In the women's game, I've noticed, as I'm sure you're aware, if you go through the patterns.
"When a team concedes a goal they concede a second one in a very very short period of time, right through the whole spectrum of the women's game, because girls and women are more emotional than men.
"So, they take a goal going in not very well.
"When we went 1-0 down we tried to slow it down to give them time to get that emotional imbalance out of their heads.
"That's an issue we have. Not just in Northern Ireland but all of the countries in the world."
He then added: "I shouldn't have told you that."