Published: 09/06/2022
-
19:44
Updated: 14/02/2023
-
11:05
Jim Davidson has joked about the girls he used to get back to his dressing room during an interview with Nigel Farage.
Davidson made the joke as he looked back on being arrested during Operation Yewtree.
---
The comedian was arrested in 2013 as part of Yewtree, a police investigation into historic sexual abuse allegations.
In August 2013, the CPS told Mr Davidson he would face no further charges.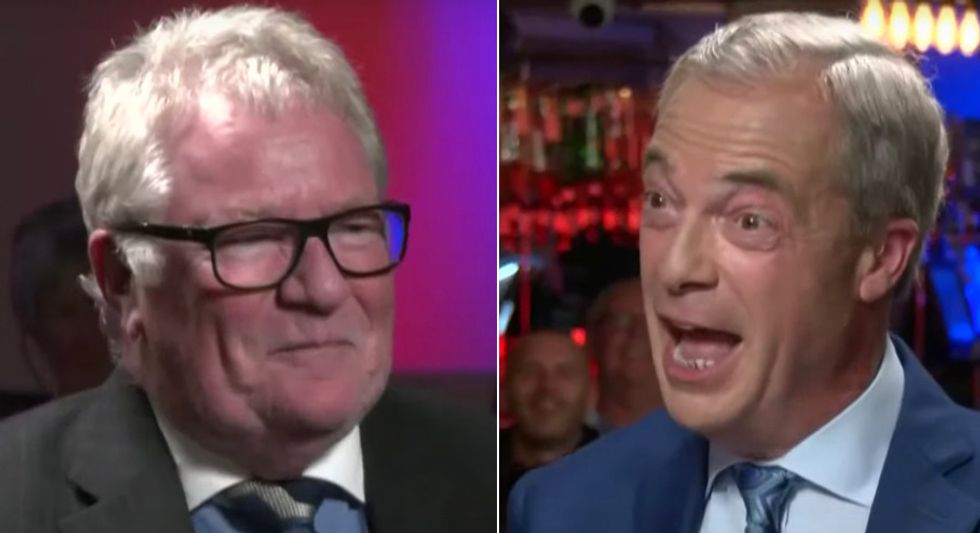 Jim Davidson and Nigel Farage
GB News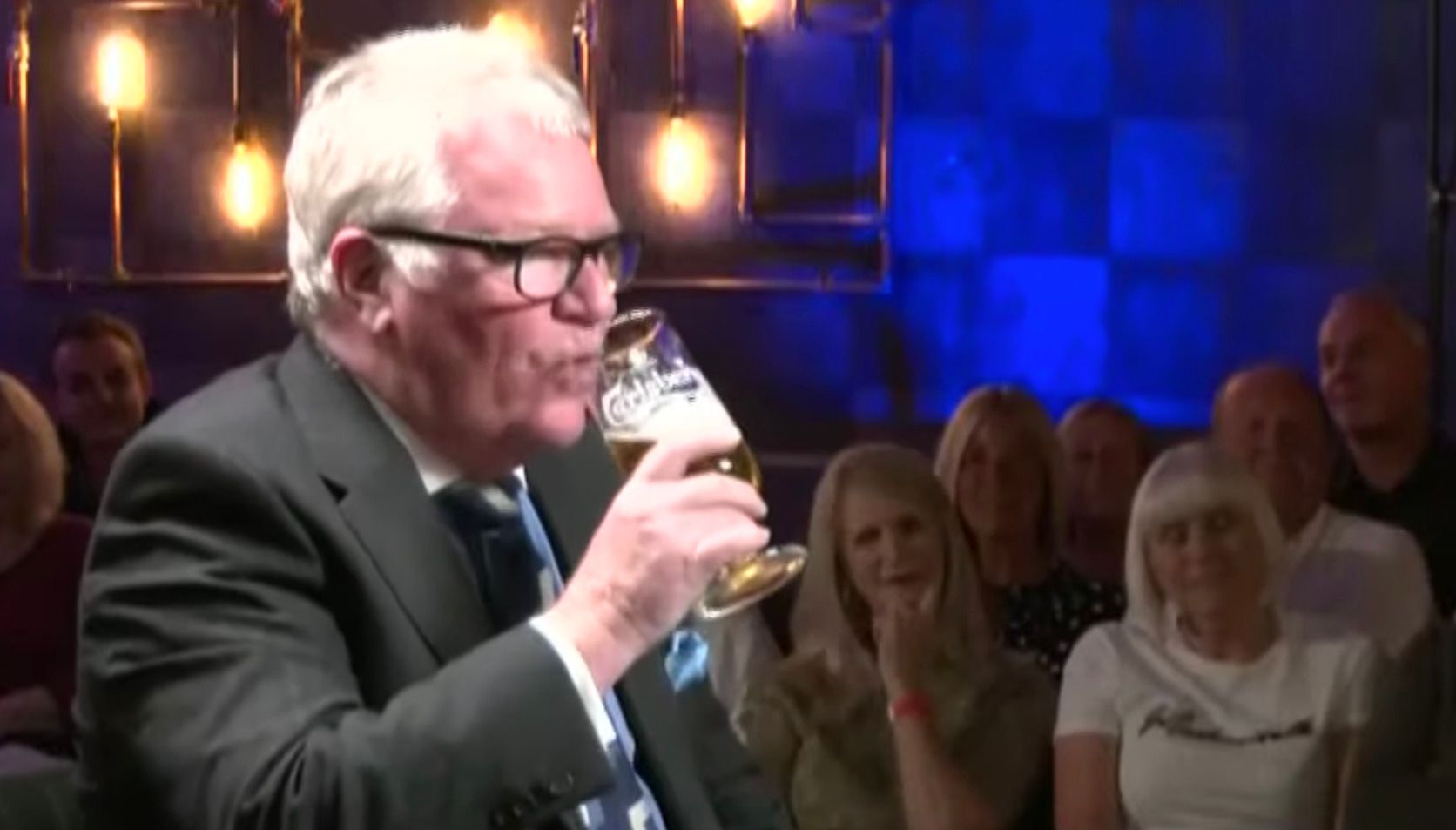 Mr Davidson on Farage at Large
GB News
Nigel asked Mr Davidson during a GB News Farage at Large special from Portsmouth: "We know there was some seriously bad people around, Saville, (Rolf) Harris.
"But there was a lot of innocent people getting caught up in Operation Yewtree and other things, for you it was devastating, wasn't it?
To which Mr Davidson replied: "Now, still to this day, the accusation is enough, the accusation does the damage.
"Not the fact that you go to court and the police say sorry, you've proved there is no case to answer, they don't say that they say there is no further action.
"In my case I presented all the evidence that they wanted and they said okay, basically we're sorry.
He continued: "People knew that it was wrong, and in my case it wasn't underage sex anyway.
"The policeman actually said to me when they arrested me at Heathrow, he said 'don't worry Jim, it's not as if it's underage sex.'
"I went ahh that's okay then, thanks I'll own up to it all.
"'Did you have girls in your dressing room?', Yea.
"I had one banging on my dressing room door at 2 o'clock in the morning and I had to let her out in the end."