By Max Parry
Published: 16/05/2022
-
18:03
Updated: 14/02/2023
-
11:25
Gary Neville has praised Jake Daniels, the first professional footballer to come out as gay since 1990, as having "incredible courage."
Speaking on Sky Sports, ex-players Neville and his punditry partner Jamie Carragher spoke of their admiration for Daniels.
---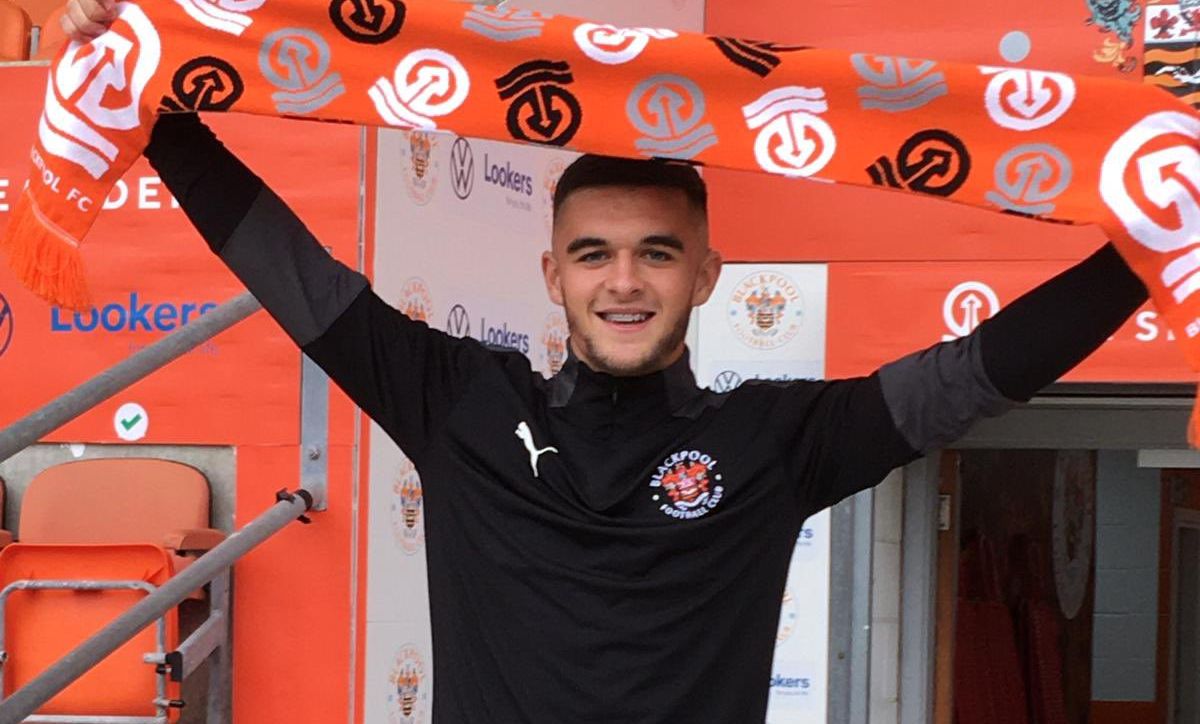 Jake Daniels at Blackpool
@Jake_Daniels11
"What he has just done takes incredible courage. We both lived in a dressing room and that would seem like the unthinkable to announce you are gay", said Neville.
"I can 't imagine how difficult that has been. All I would say is it's a day of great importance for Jake and his family, but also for English football. It will go down in history. It is a big, big moment for football.
"The game has not dealt with this issue well at all", said the former United skipper.
Jake Daniels signed professional terms with Blackpool in February this year and made his debut earlier this month against Peterborough United.
Daniels' deal with the north west club runs until 2024 and the attacking talent will be hopeful of more opportunities next season.
Asked whether he feared coming out would be to the detriment of his football career, Daniels said: "For a long time I've thought I would have to hide my truth because I wanted to be, and now I am, a professional footballer.
"I asked myself if I should wait until I've retired to come out. No other player in the professional game here is out", he told Sky Sports.
Neville said that one of the last frontiers preventing players from coming out is the potential of being vulnerable in a hostile dressing room.
"We know that now it is something that is acceptable from a fan point of view, but it's not yet got into the dressing room. A dressing room can be an evil place…you think about the initiation ceremonies you go through, the peer pressure and vulnerability you have."
He went on: "The way in which Jake spoke was absolutely incredible."