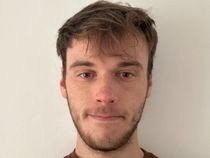 By Ben Chapman
Published: 11/11/2022
-
15:59
Updated: 14/02/2023
-
10:31
Disney fans have taken to social media to express their love for the company's 2022 Christmas advert.
The emotional production, titled 'The Gift', strings together the past, present and future using a glow-in-the-dark Mickey Mouse toy, as it is passed through the generations of a family.
---
Featuring the same family as 2021's instalment, 'The Stepdad', Nicole (the mum) is seen heavily pregnant throughout the advert.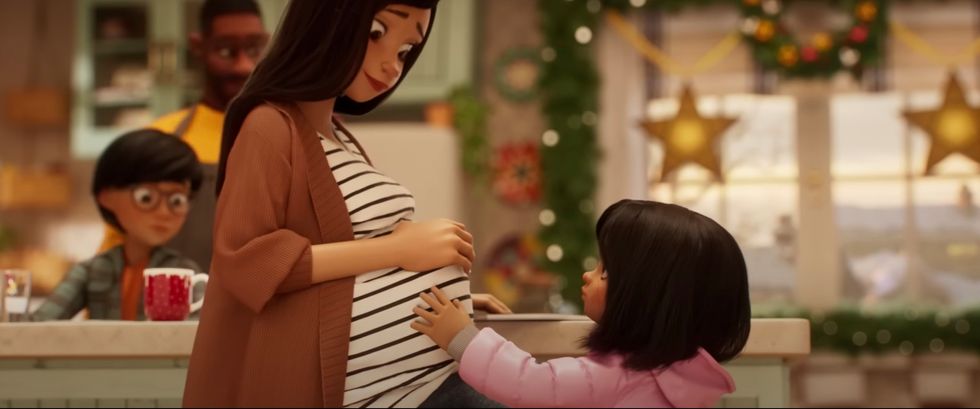 The advert tells the emotional tale of a family welcoming a new addition.
Image: Disney
She is eventually rushed away as she goes into labour, leaving the children at home with their grandma, before she returns home with a new arrival.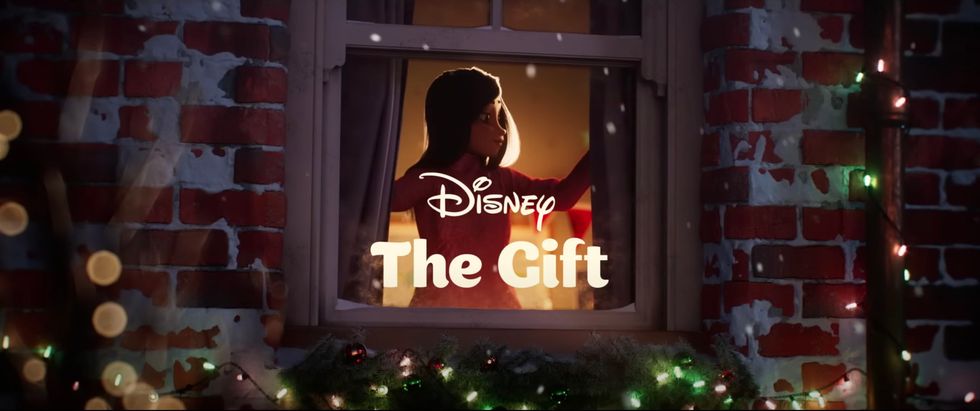 Disney's 'The Gift'.
Disney
The tearjerker has prompted widescale reaction online, with social media users across the world heaping praise on Disney.
One fan said: "Every year Disney manages to make everyone cry watching these little stories..Thank you."
Another wrote: "so nice i am literally crying right now", with a third saying: "Thank you Disney. You never cease to touch my heart and make me cry and shed tears of joy."
Hidden "Easter Eggs" feature throughout the advert, including some created by children as part of their longstanding relationship with the Make-A-Wish foundation.
Speaking about the advert, Disney said: "This heart-warming story celebrates the magic and joy of family, festive traditions and creating new memories. We hope you enjoy this special Christmas video, From Our Family to Yours."
Disney is encouraging fans to donate to Make-A-Wish, with a pledge to match all qualifying donations up to $100,000.