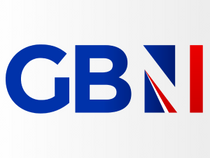 Published: 09/03/2022
-
10:17
Grant Shapps has defended the UK's visa policy for fleeing Ukrainians despite it coming under mounting criticism.
In light of the UN describing the refugee crisis as the worst since World War 2, the UK's visa scheme has been deemed "unfair," but Mr Shapps described it as "very generous" this morning on GB News' Breakfast with Isabel and Eamonn.
---
The Transport Secretary said: "We have a very generous visa programme to enable people to come to this country. Particularly, 20,000 Ukrainians are already here and have had their rights extended."
Mr Shapps argued that the UK's intake of evacuees is in accordance with Ukraine President Volodymyr Zelenskyy's "request" that he wants "to keep the people as close to his country as possible – he doesn't want people spread all around the world ideally".
Mr Shapps told GB News viewers that while 760 visas have already been granted and 22,000 people have already applied, these numbers will significantly increase over the coming days.
"We've cranked up from 800 appointments a day to 6,000 available. I've checked with Brussels this morning and Paris that walk-in appointments are available."
Presenter Isabel Webster continued to grill Mr Shapps, telling him that Ireland has accepted far more refugees than the UK.
To which, Mr Shapps responded: "We will be taking far more than them in the end."
On Friday, Home Secretary Priti Patel changed the visa policy in response to backlash that the rules were too restrictive.
More family members are now included in the policy and their length of stay permitted in the UK has been extended from one to up to three years.
Despite the move, Ms Patel is now facing calls to resign over her handling of the refuge crisis with Tory MPs calling it a "disgrace".
Yesterday Sir Roger Gale, MP for North Thanet, said: "It's time that the home office granted a visa waiver and allowed children and all those adults with Ukrainian passports to come into the country now."