Published: 05/04/2022
-
19:34
Updated: 05/04/2022
-
19:57
GB News' Nigel Farage has reacted to reports of the UK Government planning to outsource the processing of migrants to Rwanda, saying "If you're Priti Patel, what else can you do?"
Farage responded to claims of fresh Government guidelines, titled the Nationality and Borders Bill, as Boris Johnson is expected to make a statement on new rules which would see the processing of migrants outsourced to Rwanda.
---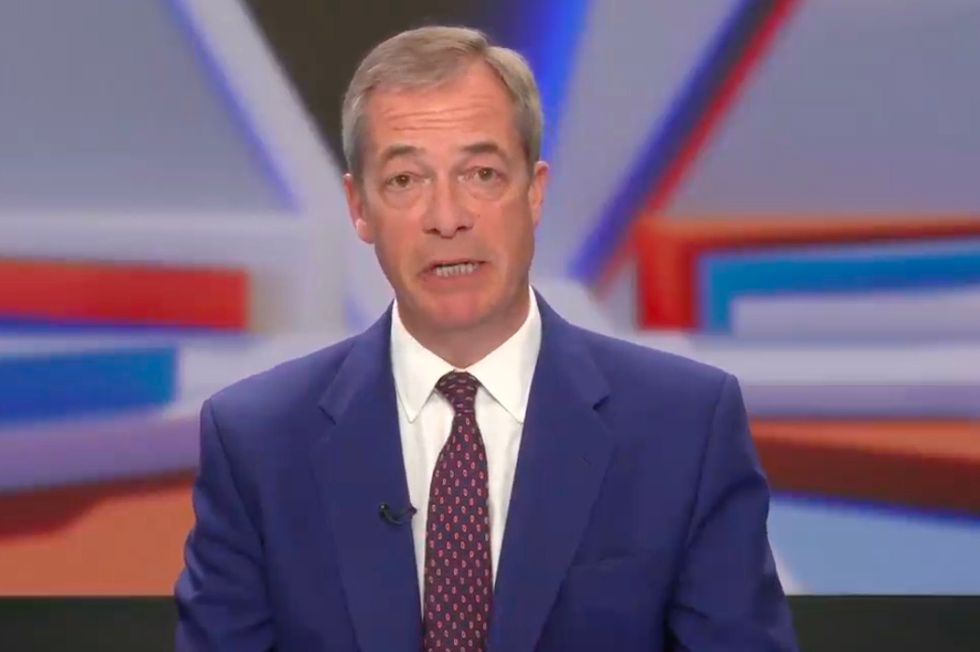 Nigel Farage reacted to claims the UK Government is planning to make the announcement after a rise in migrants attempting to cross the English Channel
GB News
Farage summarised his thoughts of the positives of the proposal and said: "One upside is to show the country that something is being done.
"It may well act as a disincentive for people to pay 3,000 to 5,000 euros to a trafficker if they think they're going to end up in Rwanda."
The GB News' presenter also weighed up the possible negative outcomes: "It will cost a very great deal of money and there is a risk that large numbers of people being held in a country like Rwanda will actually be held in conditions that we don't find acceptable."
The bill would allow asylum seekers to be processed overseas once it's been given the Royal Assent and full terms are agreed with Rwanda.
Mr Johnson was reportedly keen to make an official announcement on the new plans last week following a rise in migrants attempting to cross the English Channel.
Farage explained his views on the potential measures: "This is being done because there's nothing else they can think of to do."
"In the short term it might help, but I don't think it's a long term solution."