Published: 30/03/2022
-
09:35
France, Germany and Italy have all got a soft spot for Russia, Defence Editor at the Evening Standard Robert Fox has told GB News.
His comments come amid concerns that a split has emerged in the EU between the three principal European countries and the smaller nations bordering Ukraine.
---
While Poland is pushing for more restrictions against The Kremlin and its oligarchs, larger EU nations are accused of prioritising their own economies.
Speaking on GB News' Breakfast with Eamonn and Isabel, Mr Fox said the split is concerning and threatens to put a hole in the West's show of solidarity against Vladimir Putin's invasion.
He said: "It would be worrying. The three principal Europeans have all got a soft spot for Russia for different reasons.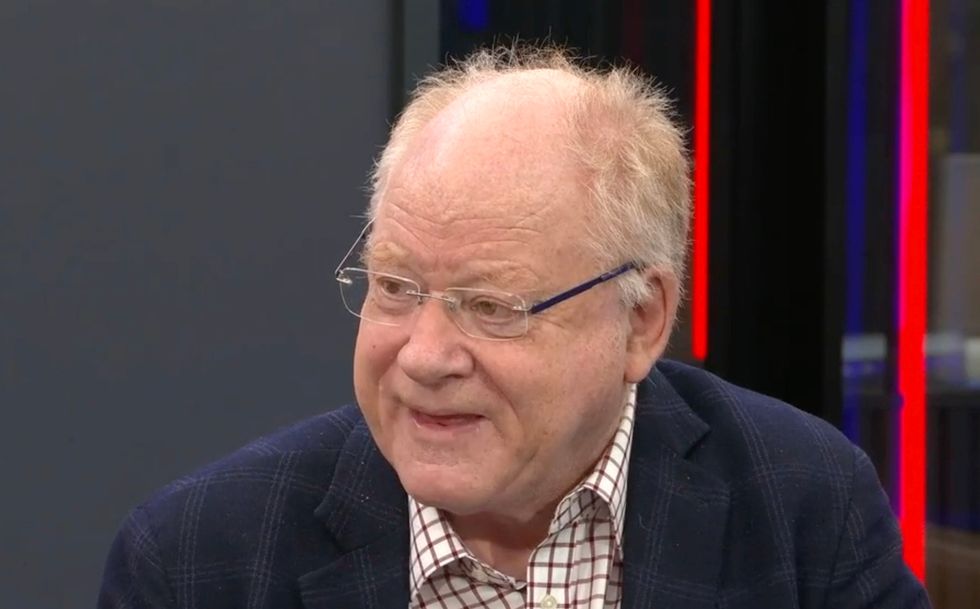 Defence Editor at the Evening Standard Robert Fox speaking on GB News
GB News
"Germany has got much too close because of energy requirements, [French President Emmanuel] Macron [wants] to make France and Europe different from America and Italy most of all is dependent on Russia."
Mr Fox says the three nations will resist further sanctions, but that the power of Europe's smaller countries should not be underestimated.
He continued: "I think they [France, Germany and Italy] will push very hard on this, but the little guys are no longer the little guys in Europe.
"If they press too hard on going the soft pedal Paris, Rome and Berlin, the other guys will say well what is EU solidarity about?"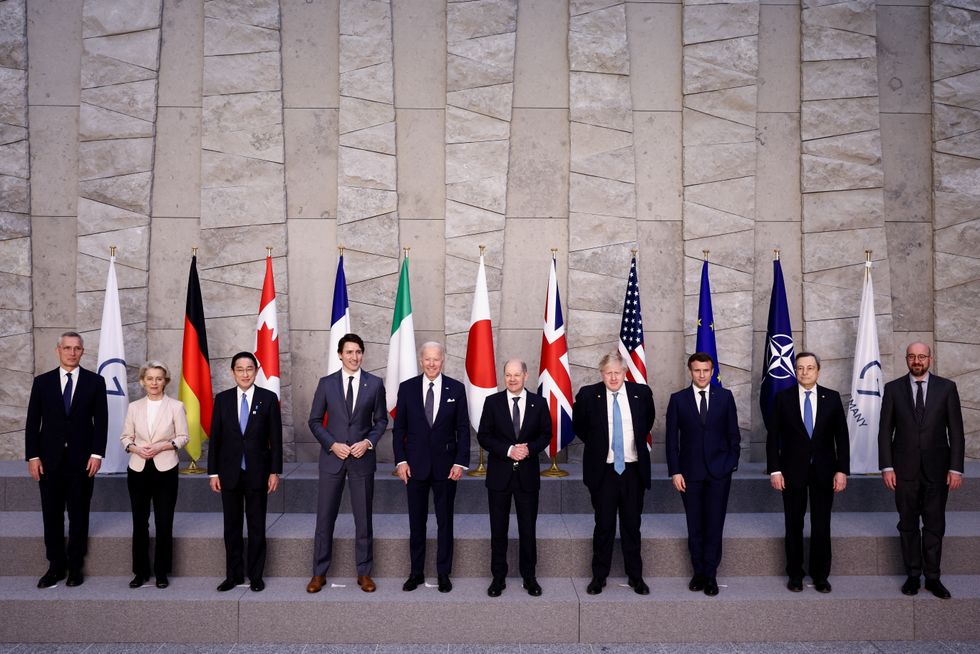 G7 leaders' family photo during a Nato summit in Brussels, Belgium to discuss Russia's invasion of Ukraine
Henry Nicholls
One EU diplomat told the Times: "It's becoming clearer by the day that three sides are forming: Poland and the Baltic states, known as the Sanctionistas that want more and stronger sanctions; Germany, Italy, Hungary, Bulgaria — the Contras — that prioritise their own economic interests; and the rest."
The comments come as Russia pledges to ease its assault on Kyiv and Chernihiv but Western nations have remained sceptical.
The Pentagon has warned Russian troop movements are "not a real withdrawal", The UK's Ministry of Defence made a similar announcement.
President Volodymyr Zelenskyy says he'll judge Russia's offer to pull back its forces by seeing concrete results.
Russian forces continue to heavily bombard residential areas.
It is reported at least 2,400 people have been killed in the besieged city Mariupol in the South of Ukraine.
Mariupol, the heavily besieged city in the south of Ukraine, also continued to come under heavy fire as city officials estimated that at least 2,400 people have now been killed there.