Published: 27/07/2022
-
09:01
Updated: 14/02/2023
-
10:48
Former Mumford & Sons member Winston Marshall told GB News how even progressives and those on the Left are being cancelled.
Mr Marshall appeared on Dan Wootton Tonight after news of US comedian Dave Chappelle having one of his shows cancelled at the last minute over the use of transgender jokes.
---
Guitarist Mr Marshall was forced to quit the band after controversy around his support for the book Unmasked, which criticises the Antifa movement.
After experiencing it himself, Mr Marshall told Dan how musicians now fear discussing any opinion which isn't progressive.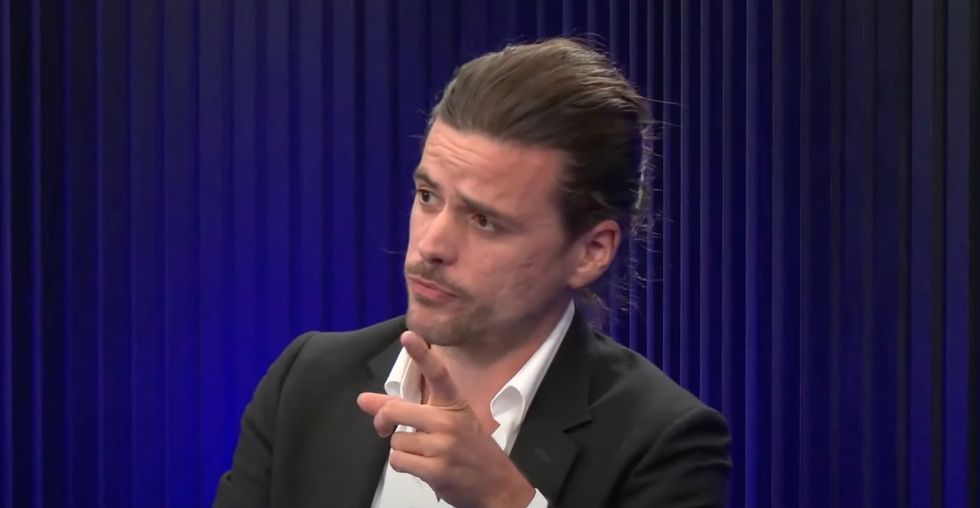 Winston Marshall was himself a victim of cancel culture
GB News
He also hit out at the modern day cancel culture, which had led to people on the left and progressives being cancelled.
He told us: "A lot of these musicians, they will happily on stage talk politics at length sometimes, but those are progressive politics that usually aren't going to get them into trouble.
"So they might say 'F Trump', or rally against Israel.
"Creative industries on the whole are progressives, even those getting cancelled now are progressives.
"Dave Chappelle is a progressive, I'm a liberal, Rosie Kaye comes from the Left, this world's not got Conservatives in it. There are some Conservatives but not many."
With high profile actors and sportsmen including Gary Lineker and Gary Neville expressing their political views, Mr Marshall questioned if people really cared about hearing from them.
He added: "I don't think people care, particular when it comes to an election, about what actors and musicians think that they should vote for.
"Short of telling people how to vote, discussing the issues I think is fine, they're a part of society as much as everyone else."