By Anna Fox
Published: 01/07/2022
-
15:11
Updated: 14/02/2023
-
10:53
Fish and chip fans fear the future of their favourite takeaway, as widening offshore wind farms will soon be constructed in precious fishing territory.
Fishermen across the country have criticised the Prime Minister's plans to increase the number of wind turbines in the sea, meaning over half of their legal fishing territory could be lost by 2050.
---
A damning report outlined in the Spatial Squeeze in Fisheries report indicated how 56 percent of Scottish waters could become prohibited for fishing boats.
The Prime Minister's plans would see fish go uncaught, leaving restaurants no choice but to rely on importing.
One chip shop in Kent recently shut down as its owner refused to charge £14 per person for a portion of Britain's most famous dish.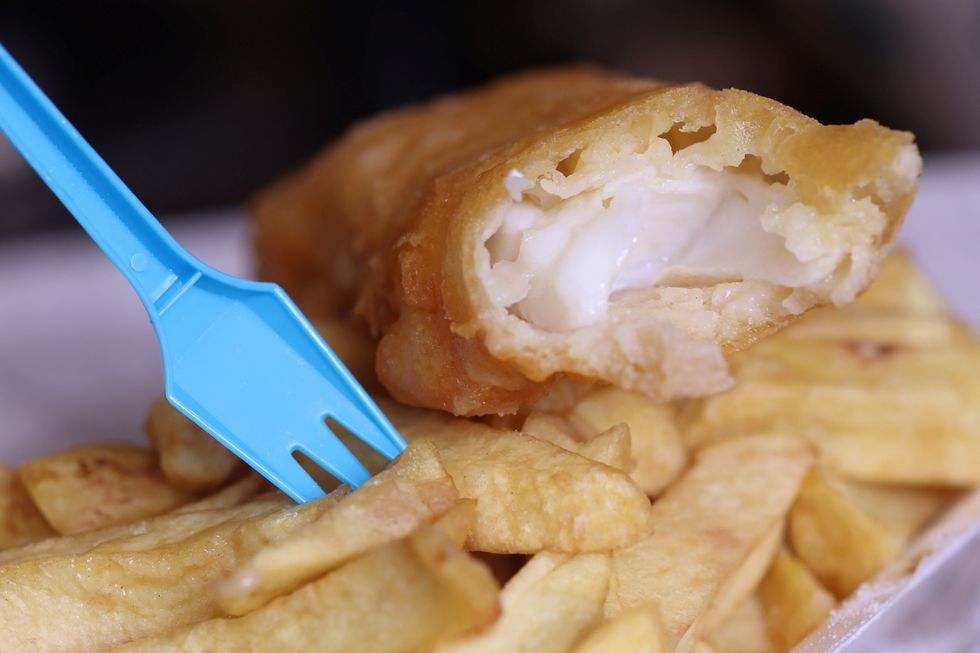 The price of fish and chips has soared in recent months
PHIL NOBLE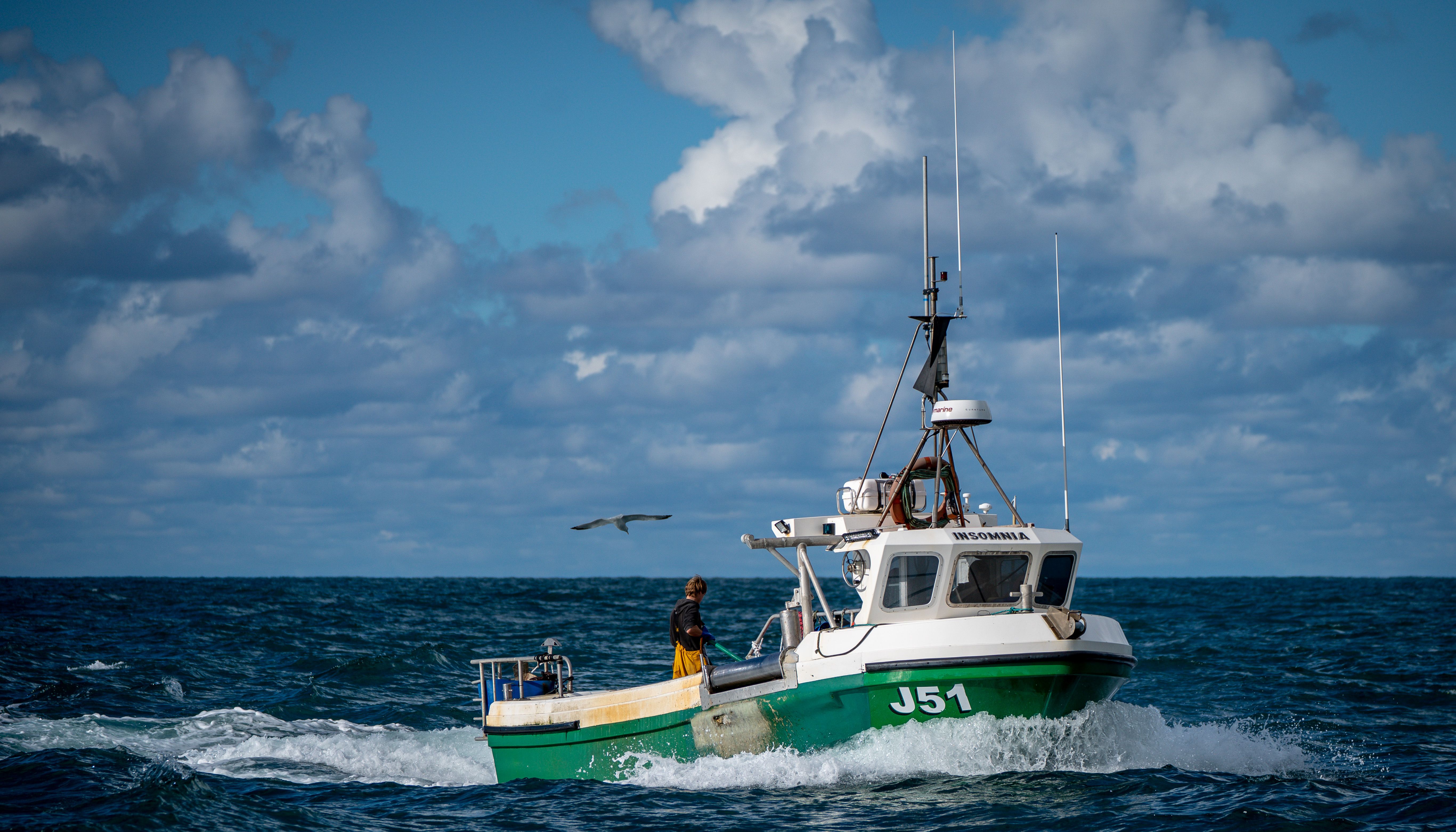 Fishermen have protested plans made by the Prime Minister
Ben Birchall
A report, produced for the Scottish Fishermen's Federation (SFF) and the National Federation of Fishermen's Organisations, warns increasing offshore renewable energy projects – such as wind and tidal power schemes – is impacting areas where boats can fish.
The federations have urged the Government to include them in ongoing green energy discussions.
In a statement they said: "The outlook ahead is truly frightening.
"Expansion of offshore renewable energy generation and marine conservation are being prioritised above fishing."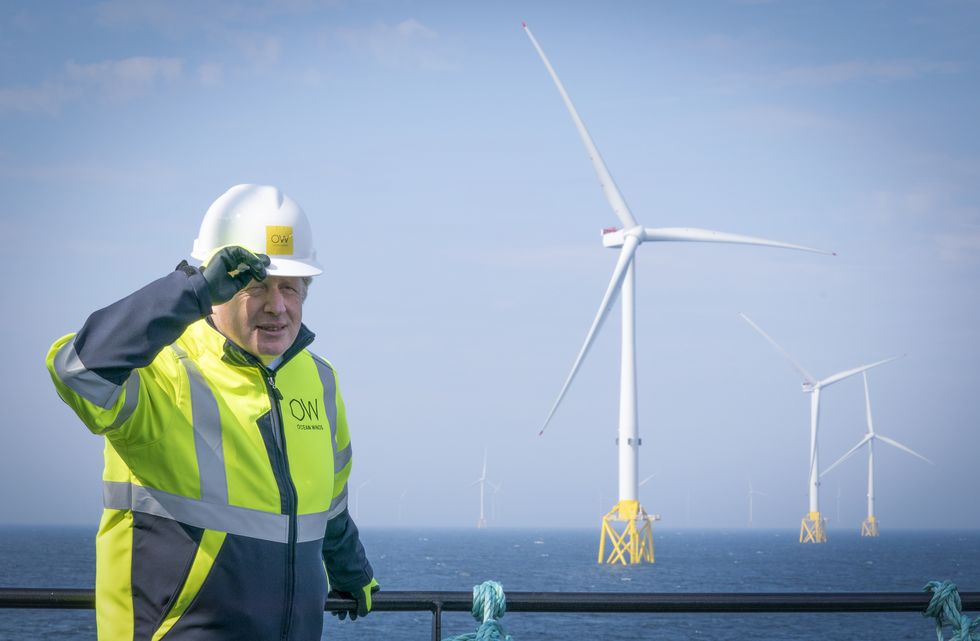 Boris Johnson is proposing an increase in off-shore wind farms
Jane Barlow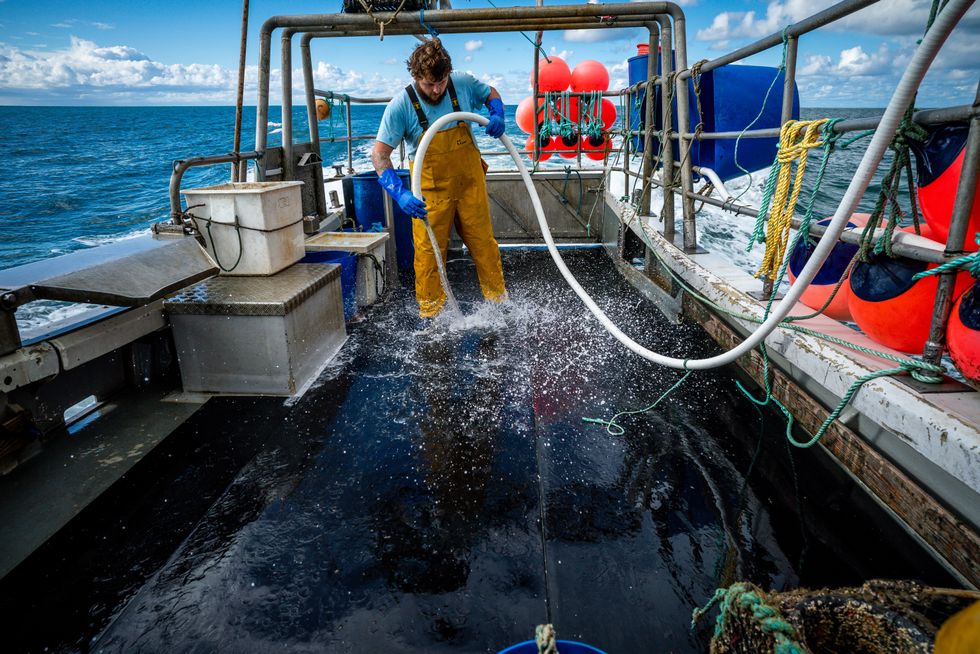 Fishing is a key industry in the UK
Ben Birchall
Commenting on proposed plans, Jacob Rees-Mogg said: "You need planning in the sea that works for people who are fishing as well as wind farms.
"It is obviously important that the knock on effects of all Government policies are properly considered."
Chip shops across the country have reported surging prices recently.
Follow the UK's exit from the EU, fishermen have been slapped with rising operating costs, as high demand and shortages of fresh catch has caused fish import prices to skyrocket.
Statistics from the National Federation of Fish Friers, revealed 62 percent of fish sold in chip shops is cod and 25 percent is haddock.
The Federation fears as many as a third of all 10,500 chippies across the country could go bust as a result of the crisis hitting the industry.
This means the industry, which Brits spend £1.2billion a year on, could see businesses go bust if people choose to turn away.
Responding to the Mr Johnson's plans, Elspeth Macdonald, Chief Executive of the SFF, said as it stands, "offshore renewable energy generation and marine conservation are being prioritised over fishing".
A UK Government spokesperson said: "We are working with the fishing industry to identify opportunities for co-location and space sharing with the offshore wind industry and will continue to gather evidence to ensure the marine environment meets the needs of everyone who depends on it, now and in the future."