Published: 17/05/2022
-
09:55
Updated: 17/05/2022
-
10:03
A group of Extinction Rebellion (XR) activists have stormed a London hotel as part of its latest protests.
Several protesters also sprayed oil across the front of the May Fair Hotel in central London.
---
The XR activists put on hi-vis jackets as some stormed an energy summit inside, while others used ladders to climb to the top of the building to unveil a banner which read "End Oil Colonialism".
Footage from inside showed protesters lying down inside the building as some held banners "Justice for Africa".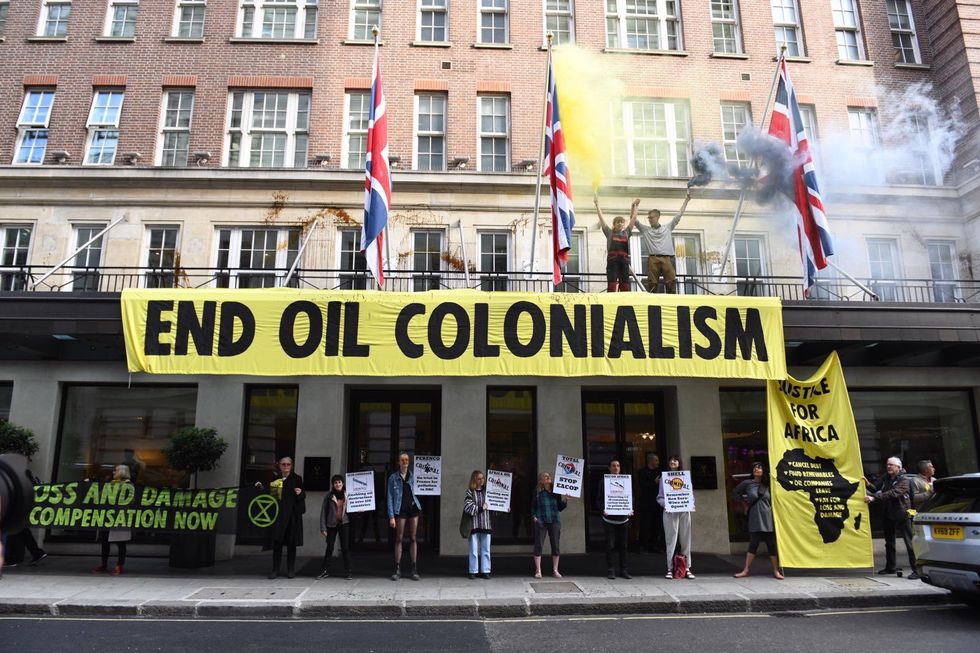 Activists outside the May Fair Hotel
Twitter/XRebellionUK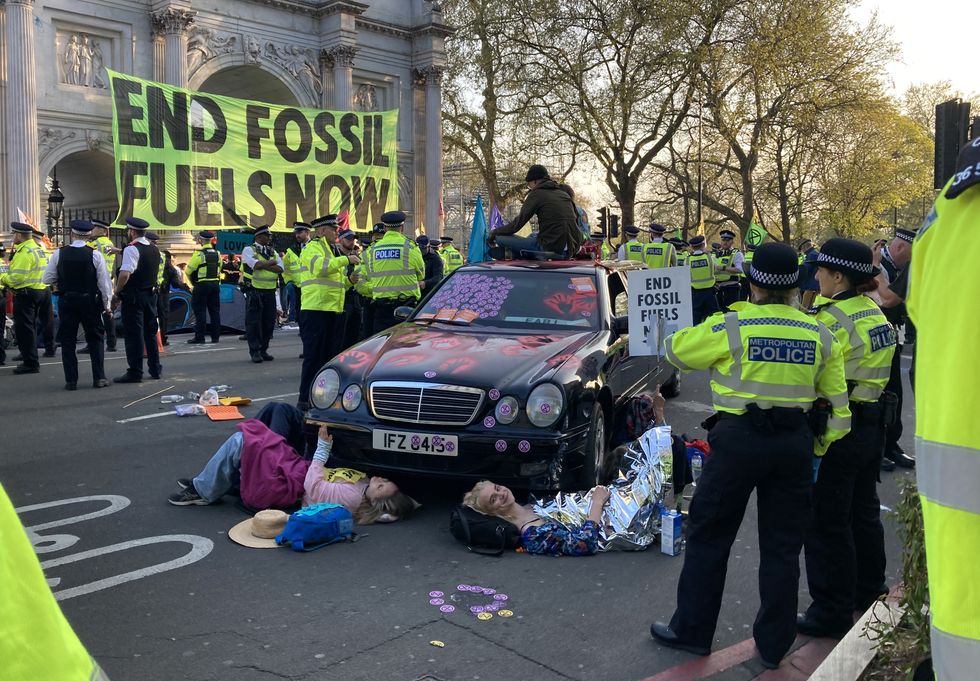 XR have vowed to bring "millions of people on to the streets"
Rebecca Speare-Cole
The hotel is currently hosting the Africa E&P Summit and Exhibition, with representatives from several African Governments in attendance.
Police are currently at the scene dealing with the incident, after taping off the hotel's entrance.
In a post on social media, XR said: "A coalition of environmental groups including XR Sheffield and XRY Sheffield disrupt the entrance to the Africa Energies Summit at the May Fair Hotel."
The action comes just days after Extinction Rebellion announced plans to bring "millions of people on to the streets" after the Government launched a fresh bid to crack down on disruptive "guerrilla protests".
The climate change protest group said it is "foolish" for ministers to think announcing new "curbs" will stop people "taking to the streets to demand their Government act to ensure a safe future for people in the UK and around the world", as it set out its intention for action from September 10.
It comes after the Public Order Bill was unveiled as part of the Queen's Speech, with harsher sentences and new criminal offences for those involved in some types of protest.
The Bill seeks to outlaw tactics in England and Wales such as protesters "locking on" to public transport infrastructure or gluing themselves to roads, which have been adopted by campaign groups such as Insulate Britain.
The move represents a bid to revive measures which were previously put forward under the now-passed Police, Crime, Sentencing and Courts Bill but had to be scrapped after being knocked back by the House of Lords.