Published: 12/05/2022
-
20:16
Updated: 12/05/2022
-
20:20
Former Hull fishermen have revealed their frustration to Nigel Farage following Brexit.
Under a post-Brexit trade deal, UK boats need licenses to fish in waters of EU member states, while EU countries also need similar licenses to fish in UK waters.
---
Prime Minister Boris Johnson previously vowed to "do whatever is necessary" to protect UK fisheries when negotiating, but has since received backlash from the industry who feel let down by the deal.
Ron Wilkinson, chairman of fishing charity Stand-Hull Heritage, sat alongside vice chairman Vic Wheeldon, and claimed that the UK "has never won an argument over fishing" as the pair's anger over the Brexit deal was clear to see.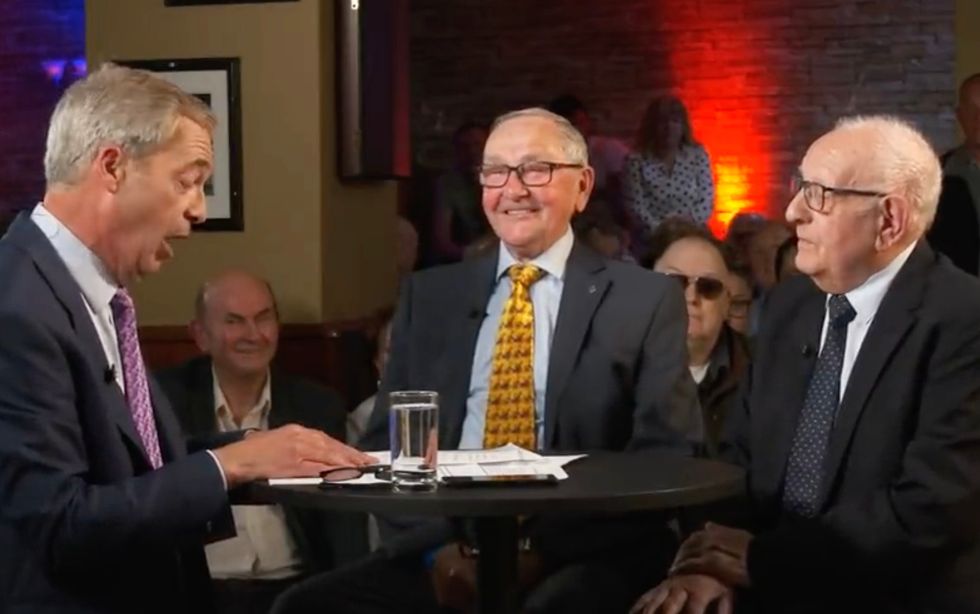 Ron Wilkinson and Vic Wheeldon talking to Nigel Farage
GB News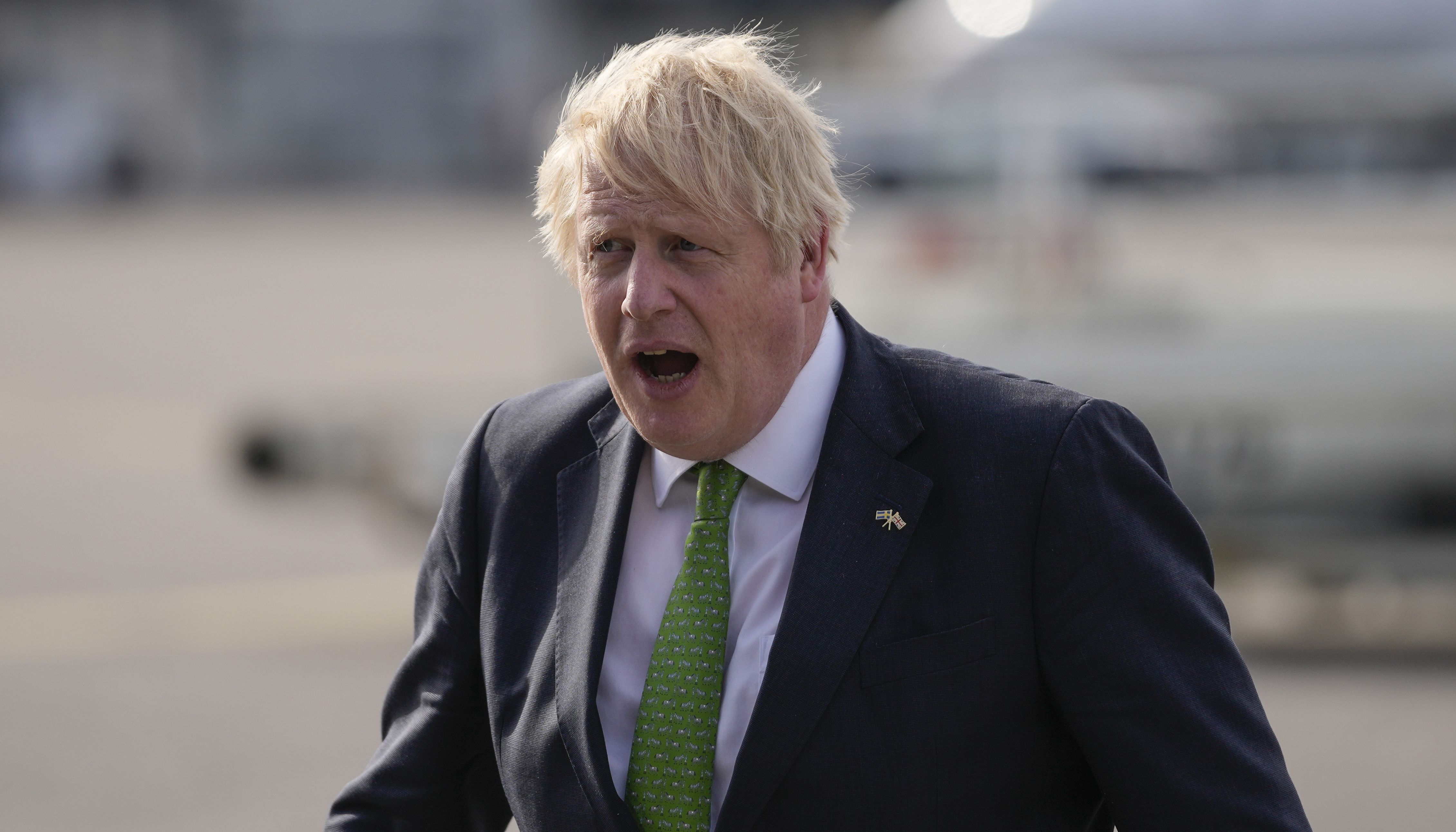 Boris Johnson had previously vowed to "do whatever is necessary" to protect UK fishers
Frank Augstein
When asked by Nigel during a live episode of Farage at Large in Hull whether the UK will get the rich fishing waters of Iceland back, Mr Wilkinson replied: "No."
Nigel continued by asking: "But there is still an ambition in this port to have a far-distant fleet?"
To which, the former fisherman replied: "Yes."
Nigel probed: "One of the biggest debates in Brexit, is that we've got Norway across the water with a 200-mile economic zone.
"They are in charge of all the fish in those quarters and if a Scottish boat or English boat want to go there, they've got to pay a license or get a quota to do it.
"It hasn't worked that way for us has it?"
Mr Wilkinson responded, saying: "No... Unfortunately with Brexit, we no longer became a European country so that idea that they could still fish in those waters as a European country no longer existed so they lost the right to fish off Norway and that's why they are in the predicament that they are."
When probed whether there was a deal to be done between the UK and Norway, Mr Wilkinson continued: "You would think so, but as ex-fishermen we know in the past there have been attempts to do deals over the fishing limits, the cod boats off Iceland and we've lost every one.
"We've never won an argument over fishing."
Nigel responded by saying: "The French stand up for their Government."
To which Mr Wheeldon added: "And the fishermen stand up for themselves, maybe we should've done that!"
His comments come after French fishermen blockaded St Malo and several other key ports last year after they felt too many UK and Jersey fishermen received EU fishing licenses.