Published: 17/06/2022
-
13:51
Updated: 14/02/2023
-
10:59
A whopping £111million jackpot is up for grabs in a bumper EuroMillions draw tonight.
The draw is one of several EuroMillions "Superdraws" throughout the year.
---
According to the EuroMillions Website: "Superdraws operate under the same rules as regular draws and the only difference is the size of the guaranteed jackpot.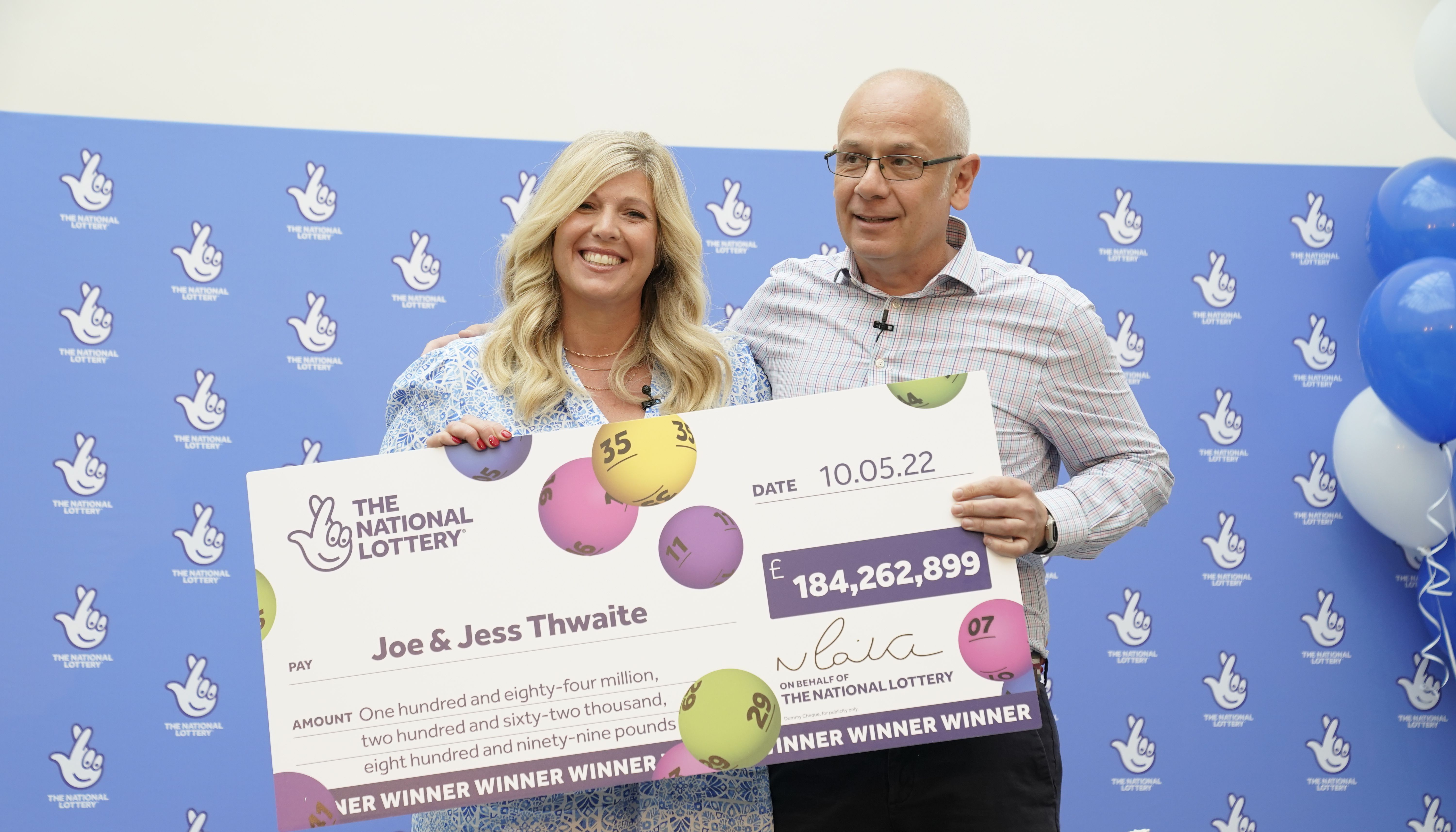 Joe Thwaite and Jess Thwaite won £184 million last month
Andrew Matthews
"If no player wins the jackpot, the top prize will roll over to the following draw and it will continue to roll over until it is won or it reaches the jackpot cap."
If someone was to win, they would become the sixth biggest winner of the game's history.
The win would also make them richer than Prince Harry and Meghan Markle.
It comes just a month after Gloucester couple Joe and Jess Thwaite landed Britain's biggest EuroMillions lottery jackpot of £184 million.
Mr Thwaite, a communications sales engineer, and Ms Thwaite, who runs a hairdressing salon with her sister, have been married for 11 years and have two primary school-aged children.
He said he had already handed his notice in at work, and despite not being "a great car person", the 49-year-old said he wanted to upgrade his small Hyundai to his dream car – a Skoda Superb estate.
Asked how many bedrooms the couple had searched for with their dream home on the property website, 44-year-old Ms Thwaite said: "It's not the number of bedrooms, it was just the top amount you could spend."
Asked what he had set as an upper price limit, Mr Thwaite said: "I don't know, I think I got up to about £7 million and then I just thought I was being stupid. I thought 'what are you doing?'"
"It was just for fun because we thought it wasn't real. He just played for a minute and just dreamed for a minute," Ms Thwaite said.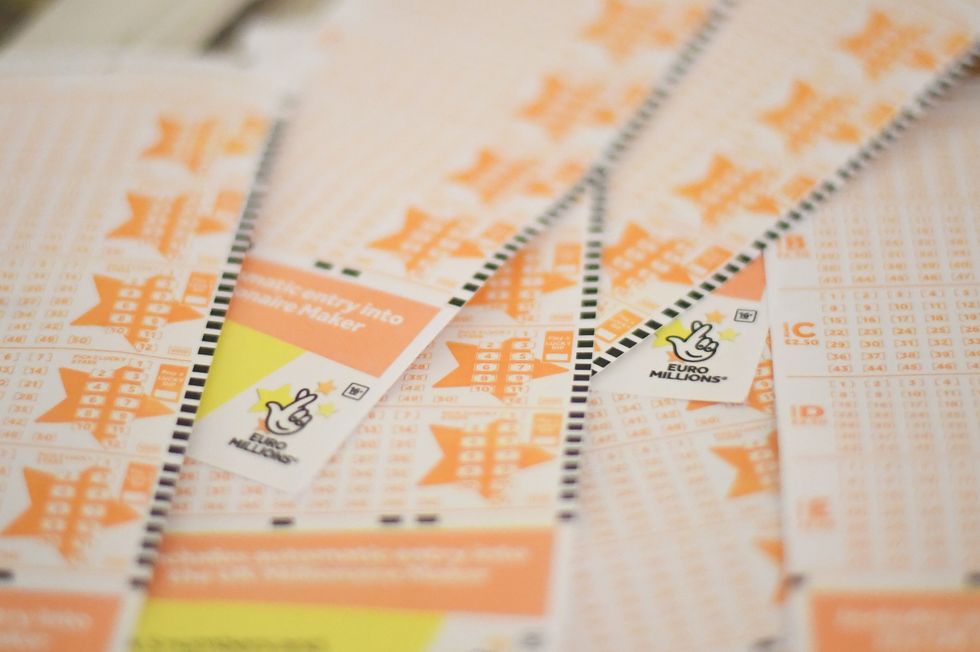 A whopping £111million jackpot is up for grabs this evening
Victoria Jones