By Max Parry
Published: 24/05/2022
-
12:42
Updated: 24/05/2022
-
13:15
Ofgem chief executive Jonathan Brearley has told the the Business, Energy and Industrial Strategy Committee that the regulator is expecting an energy price cap in October "in the region of £2,800."
This comes amid an energy market "in crisis" with households already squeezed by the price cap rise which too effect in April.
---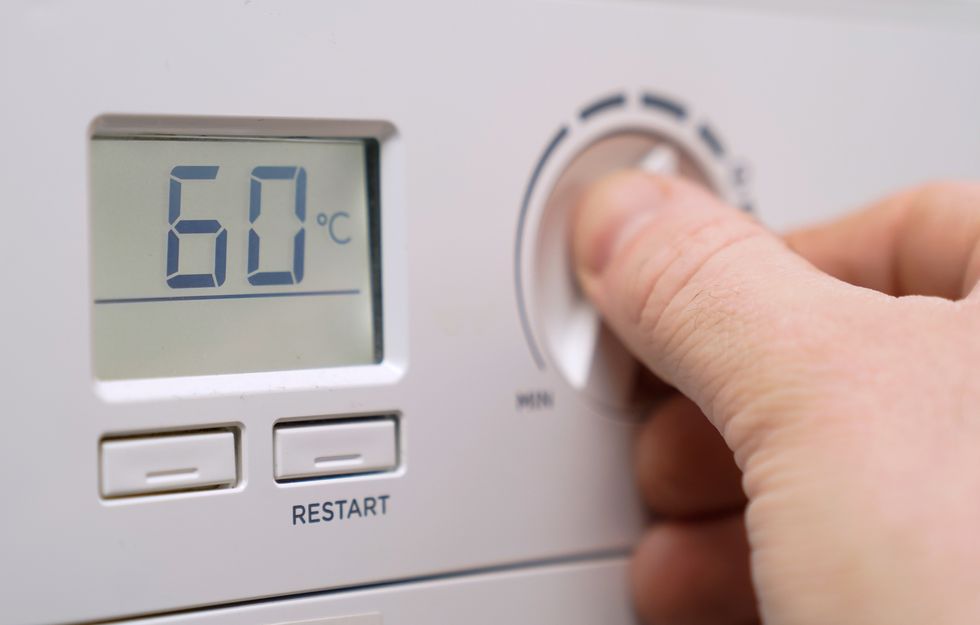 A homeowner turning down the temperature of a gas boiler.
Andrew Matthews
MoneySavingExpert.com, set up by personal finance guru Martin Lewis, notes that the the energy price cap was introduced on 1 January 2019 by regulator Ofgem.
The purpose of it was to prevent households across the UK on costly standard or default variable tariffs from being ripped off.
However, the market "is in crisis right now" according to MoneySavingExpert, so at present "there is nothing meaningfully cheaper than price-capped tariffs."
The price cap shot up by over 50% on April 1st.
That means the typical household paying by direct debit would pay £1971 a year for their energy. That's an increase of almost £700.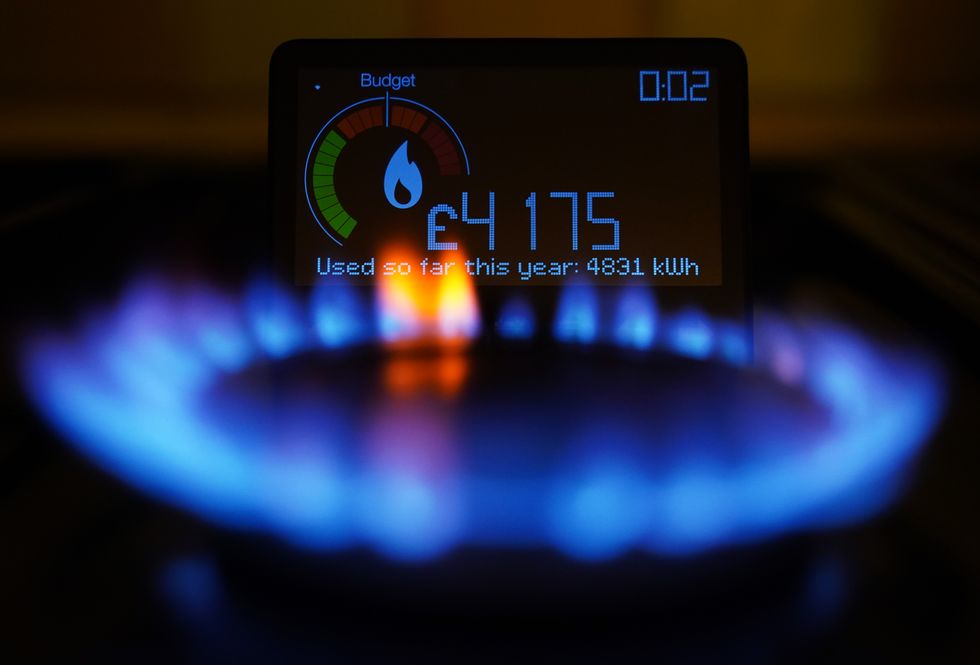 A handheld smart meter on a kitchen hob showing the cost of a year-to-date's worth of home energy usage in a home in Dorset.
Yui Mok
Prepay consumers have seen their prices go up by the same percentage amount, meaning their charge has gone up from £1309 a year to over £2000.
These price rises are no surprise, however consumers will have to contend with another energy price hike if Mr Brearley's grim prediction comes to fruition.
"I am afraid to say conditions have worsened in the global gas market since Russia's invasion of Ukraine. Gas prices are higher and highly volatile. At times they have now reached over 10 times their normal level", Mr Brearley said.
"I know this is a very distressing time for customers but I do need to be clear with this committee, with customers and with the government about the likely price implications for October."
He went on: "Therefore later today I will be writing to the Chancellor to give him our latest estimates of the price cap uplift.
"This is uncertain, we are only part way through the price cap window, but we are expecting a price cap in October in the region of £2,800."
Downing Street acknowledged that energy prices were a "significant challenge" after Ofgem's chief executive suggested the cap could rise to around £2,800 in October.
The Prime Minister's official spokesman said some of the help from the Government was "phased throughout the year".
"Some of the support is designed to come in in October, £200 will be discounted from energy bills, the warm home discount will increase to £150 and be expanded to cover three million people, cold weather payments and winter fuel payments will be available again," the spokesman said.
The Government was also "actively looking at what more could be done in this space, that's something that the Chancellor and Prime Minister are focused on".