By Tom Evans
Published: 17/07/2022
-
11:44
Updated: 14/02/2023
-
10:49
Rishi Sunak, Penny Mordaunt, Liz Truss, Kemi Badenoch and Tom Tugendhat are all bidding to take over as Tory leader after Boris Johnson's resignation.
The final five hopefuls will take part in a televised debate on Sunday, with the third round of voting due to take place on Monday.
---
A noteworthy feature of the contest has been the diversity of the candidates.
And Mr Cameron, the party's former leader, has attributed this to his role in modernising the Tories after he took over in 2005.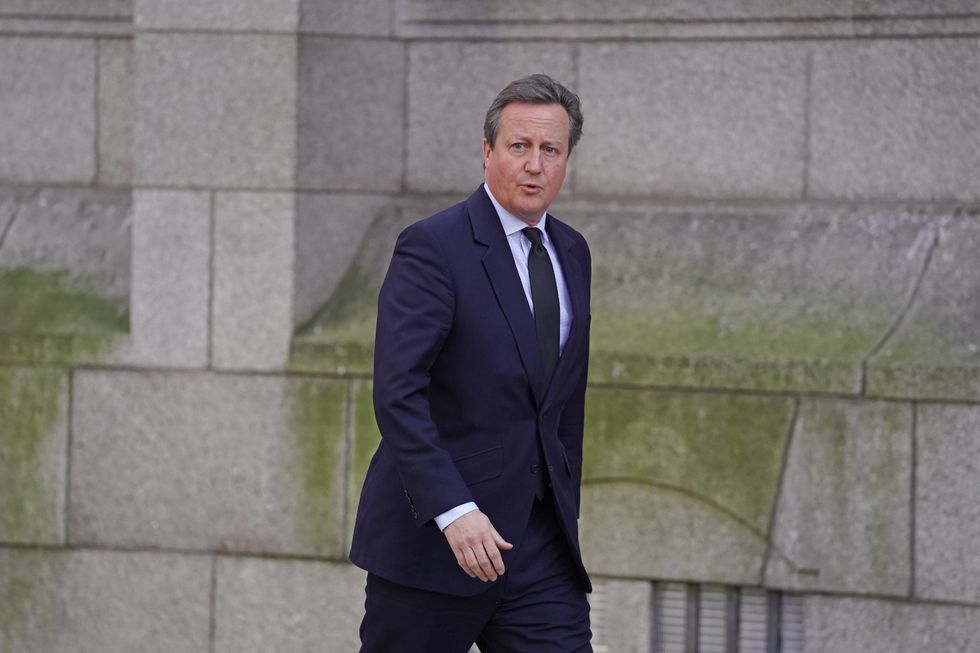 Former Prime Minister David Cameron
Kirsty O'Connor


Tory leadership race: Five candidates remain in contention
UK Parliament
Reflecting on when he won the leadership, he noted how he was one of seven white male MPs taking part in the contest.
Mr Cameron recalled how the party had 198 MPs at the time, of whom just 17 were women and only two were from ethnic minorities.
He said: "We were the oldest political party in the world – and we looked it."
Outlining how he pushed to include more women and those from ethnic minority backgrounds to the party in a piece for The Sunday Times, Mr Cameron essentially took credit for the diversity we see today.
He wrote: "My pitch was therefore not for positive discrimination, but positive action. The party of meritocracy needed to accelerate meritocracy."
Mr Cameron, who served as Prime Minister from 2010 to 2016, added: "I was delighted when I saw that of the 11 MPs who put themselves forward for the party leadership, more than half were from ethnic minority backgrounds and four were women — and that all of these were elected following our modernising reforms.
"It means that, from September, it is likely that we will have Britain's third female PM, or Britain's first ethnic minority PM."
He concluded: "A diverse party will be vital as we face one of our next great challenges: proving that our multi-ethnic, multi-faith democracy can be a truly cohesive, united society based on opportunity.
"Some dismiss cohesion as a soft concept and a second-order policy. It isn't.
"Look at Trump's America — now more divided and discontented than the vision of a melting pot I've always admired.
"Our 'strong man' adversaries, from Putin in Russia to Xi in China, think our diversity is a weakness not a strength. We can and must prove them wrong.
"It is a tall order for our new prime minister, whoever he or she might be."
In the Tory leadership race, the five contenders will be whittled down to four on Monday, three on Tuesday and two on Wednesday if no one pulls out before any of the scheduled ballots.
The final two will then campaign to win the support of party members before the winner is officially announced on September 5.